A Bounded Land
Reflections on Settler Colonialism in Canada
Canada is a country of bounded spaces – a nation situated between rock and cold to the north and a political border to the south. In A Bounded Land, Cole Harris seeks answers to a sweeping question: How was society reorganized – for Indigenous and non-Indigenous people alike – when Europeans resettled this distinctive land?
Through a series of vignettes that focus on people's experiences on the ground, Harris exposes the underlying architecture of settler colonialism as it grew and evolved, from the first glimpses of new lands and peoples, to the immigrant experience in early Canada, to the dispossession and resettlement of First Nations in British Columbia. In the process, he explores how Canada's settler societies differed from their European progenitors and, more theoretically, how colonialism managed to dispossess.
At a time when Canada is seeking to overcome the legacies of colonialism, A Bounded Land is essential reading. By considering the whole territory that became Canada over 500 years and focusing on sites of colonial domination rather than on settler texts, Harris unearths fresh insights on the continuing and growing influence of Indigenous peoples in Canada and argues that country's boundedness is ultimately drawing it toward its Indigenous roots.
This book will appeal to readers from all walks of life – general readers interested in the history or geography of Canada, students and scholars of settler societies and Indigenous-settler relations, and politicians and senior civil servants engaged with Indigenous peoples and reconciliation.
A Bounded Land is a guided tour through the work of a brilliant, insightful, and compassionate mind and body of work.
This is the most informative, penetrating and best-written account that I have read on the topic.
A Bounded Land brings new dimensions and reflections to the work of Cole Harris as a scholar. The themes turn on settlement, colonization, dispossession, re-settlement, and the concluding theme throws light on Indigenous displacement and theories of empire and decolonization.
Cole Harris has produced an eloquent compilation of work on settler colonialism in Canada.
There is a lot packed into this book ... [It] highlights the theoretical and practical policies that underwrote colonialism. In doing so, it helps to explain how the history of dispossession became inseparable from the rise of nation-states such as Canada.
It is to Harris's credit that the innovative assembly of spatial and social vignettes in A Bounded Land prompts our reflection on Indigenous and settler relations in colonial Canada.
Overall, this book is not only a fitting capstone to an extroardinary career, but also an excellent primer for understanding Canada's settler colonial past.
Intertwining the physical, cultural, social, and economic remakings of the colonial world, Cole Harris has written an important, nuanced account of how colonists and imperial systems reshape and remake landscapes and people.
This is historical geography at its best. A Bounded Land combines the realities of colonial daily life with attention to international imperial strategies and economic forces. As Canada grapples with reconciliation, this beautifully written book gives important insight into Canada's retrenched colonial nature.
Recognized as one of the nation's leading historical geographers, over a span of fifty years, Cole Harris has written on settler colonialism in northern North America in general and Canada and British Columbia in particular. In this refined compendium, he reprises his past writings and reflects on his current thinking on the main issues in understanding settler societies.
Impressively comprehensive in its geographic, chronological, and methodical scope, A Bounded Land displays the scholarly mastery that has made Cole Harris one of the most respected historical geographers of the past half-century.
Cole Harris, for years a student of immigrant societies in early Canada and of their relations with Indigenous peoples, is the editor of the first volume of the Historical Atlas of Canada (1987) and the author, among other works, of Making Native Space: Colonialism, Resistance, and Reserves in British Columbia (2002) and The Reluctant Land: Society, Space, and Environment in Canada before Confederation (2008). The winner of many academic awards, he is also a Fellow of the Royal Society of Canada and an Officer of the Order of Canada. He is a professor emeritus of historical geography at the University of British Columbia.
Introduction
Part 1: Early Encounters
The Fraser Canyon Encountered
Imagining and Claiming the Land
Voices of Smallpox around the Strait of Georgia
Part 2: Early Settlements
Acadia: Settling the Marshlands
Of Poverty and Helplessness in Petite-Nation
The Settlement of Mono Township
Part 3: The Architecture of Settlement
European Beginnings in the Northwest Atlantic
The Overseas Simplification of Europe
Creating Place in Early Canada
Part 4: Reconfiguring British Columbia
The Making of the Lower Mainland
The Struggle with Distance
Indigenous Space
Part 5: Theorizing Settler Colonialism
Making an Immigrant Society
How Did Colonialism Dispossess?
Postscript: The Boundaries of Settler Colonialism
Notes and Further Readings; Index
Related Titles
The Nature of Canada
Edited by Colin M. Coates and Graeme Wynn
Westward Bound
Sex, Violence, the Law, and the Making of a Settler Society
White Settler Reserve
New Iceland and the Colonization of the Canadian West
By Ryan Eyford
Shaping the Future on Haida Gwaii
Life beyond Settler Colonialism
By Joseph Weiss
Nothing to Write Home About
British Family Correspondence and the Settler Colonial Everyday in British Columbia
To Share, Not Surrender
Indigenous and Settler Visions of Treaty Making in the Colonies of Vancouver Island and British Columbia
Edited by Peter Cook, Neil Vallance, John Lutz, Graham Brazier, and Hamar Foster
Making and Breaking Settler Space
Five Centuries of Colonization in North America
The Slow Rush of Colonization
Spaces of Power in the Maritime Peninsula, 1680–1790
By Thomas Peace
‹
›
Find what you're looking for...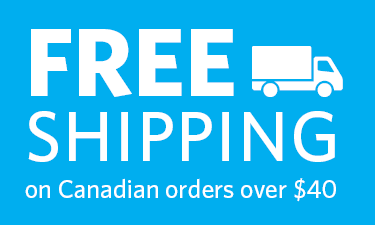 Stay Informed
Receive the latest UBC Press news, including events, catalogues, and announcements.
Publishers Represented
UBC Press is the Canadian agent for several international publishers. Visit our
Publishers Represented
page to learn more.