A Culture of Justification
Vavilov and the Future of Administrative Law
Canadian administrative law was bedevilled for many decades by uncertainty and confusion. In 2019, the Supreme Court of Canada sought to bring this chaos to an end in its landmark decision Canada (Minister of Citizenship and Immigration) v Vavilov. Not only did it feature a Hollywood plotline involving undercover spies, it provided the court with a platform to forge a consensus on the future of Canadian administrative law.
In A Culture of Justification, Paul Daly explains why Canada's administrative law was uncertain and confusing, and he assesses the proposition that Vavilov provides a roadmap to a brighter future. This book carefully lays out the historic development of administrative law and identifies the key tensions judges have had to contend with over the centuries. Looking at administrative law from its historic origins in England, identifying the complexity of its underlying structure, and describing divergent judicial attitudes to the growing administrative state, Daly builds a framework for understanding why successive reform efforts failed and why Vavilov might very well succeed.
This engaging, in-depth study of one of the most important areas of Canadian law shows readers how, from the dark days of uncertainty and confusion, a "culture of justification" has emerged that allows courts and citizens to insist on the reasoned exercise of public power by the administrative state.
This book is designed to help law students, legal practitioners, civil servants, administrative decision makers, academics, and citizens to grasp the history and contemporary relevance of substantive review in Canadian administrative law.
I have been reading Paul Daly's work for almost a decade, and this is one of the most important books he has written. It is a perfect, comprehensive account of Canadian administrative law.
Paul Daly holds the University Research Chair in Administrative Law and Governance at the University of Ottawa. He previously held academic appointments at the Université de Montréal and the University of Cambridge and has visited at Harvard Law School, Université Paris II Panthéon-Assas, and Louvain Global College of Law. He is an award-winning scholar whose bilingual research has appeared in many leading journals and edited collections and is frequently cited by courts across the common law world. Notable books include A Theory of Deference in Administrative Law: Basis, Application and Scope (Cambridge University Press, 2012) and Understanding Administrative Law in the Common Law World (Oxford University Press, 2021).
Introduction
1 Why Is Administrative Law So Complicated?
2 A Deep Dive into Judicial Review
3 The Dunsmuir Decade
4 The Big Bang
5 Vavilov Hits the Road
6 Unresolved Issues after Vavilov
Conclusion
Notes; Selected Bibliography; Index of Cases; Index
Related Titles
Unjust by Design
Canada's Administrative Justice System
By Ron Ellis
No Legal Way Out
R v Ryan, Domestic Abuse, and the Defence of Duress
By Nadia Verrelli and Lori Chambers
Privacy in Peril
Hunter v Southam and the Drift from Reasonable Search Protections
By Richard Jochelson and David Ireland
The Tenth Justice
Judicial Appointments, Marc Nadon, and the Supreme Court Act Reference
By Carissima Mathen and Michael Plaxton
Debt and Federalism
Landmark Cases in Canadian Bankruptcy and Insolvency Law, 1894-1937
Flawed Precedent
The St. Catherine's Case and Aboriginal Title
By Kent McNeil
From Wardship to Rights
The Guerin Case and Aboriginal Law
By Jim Reynolds
Constitutional Pariah
Reference re Senate Reform and the Future of Parliament
Reckoning with Racism
Police, Judges, and the RDS Case
‹
›
Find what you're looking for...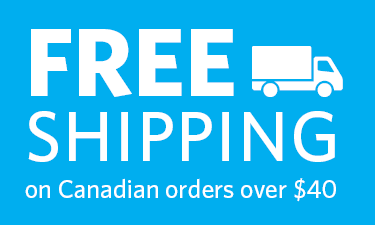 Stay Informed
Receive the latest UBC Press news, including events, catalogues, and announcements.
Publishers Represented
UBC Press is the Canadian agent for several international publishers. Visit our
Publishers Represented
page to learn more.