4 b&w photos, 4 tables, 2 maps
A Frontier Made Lawless
Violence in Upland Southwest China, 1800-1956
In the nineteenth and early twentieth centuries, the region of Liangshan in southwest China was plagued by violence. Indigenous Nuosu communities clashed with Han migrants, the Qing and Republican states, and local warlords. Large numbers of Nuosu and Han were kidnapped and killed in conflicts over property and captive-taking raids mounted by Nuosu clans and local state authorities alike.
The first English-language history of Liangshan, A Frontier Made Lawless challenges the view that the persistent turmoil was the result of population pressures, opium production, and the growth of local paramilitary groups. Instead, Joseph Lawson argues that the conflict resulted from the lack of a common framework for dealing with disputes over land tenure. This was in turn compounded by the repeated destabilization of the region, which was an unintended consequence of violence elsewhere in China.
Drawing on a range of sources including court records, locals' memoirs, regional government records and surveys, and Nuosu epic poetry, Lawson adds new insights and comparative perspectives to the study of conflict in Liangshan.
This book will interest specialists and students of Chinese history, geography, sociology, and anthropology, especially those interested in the peripheries of the Chinese world.
Joseph Lawson's exhaustive research into pre-1949 literature and archival documents challenges established views on the root causes of ethnic violence in China's frontier society. He convincingly argues that warfare in modern China – notably the Taiping Rebellion, the interprovincial battles in the early Republican Chinese period, and the Sino-Japanese war in the 1930s and the 1940s – led to violence in Liangshan. A Frontier Made Lawless is sure to stimulate discussion and prompt further study.
A Frontier Made Lawless is the first history in English of Liangshan, but its reach is wider: it is an important case study of violence in the process of colonial expansion by a non-European power.
Joseph Lawson is a lecturer in Chinese history at Newcastle University. He is the editor and translator of Mao Haijian's The Qing Empire and the Opium War.
Introduction
1 Conflict over Land in the Longue Durée
2 Violence and the Structures of Power in the Qing Empire, 1800–1911
3 Growing Poppies, Firearms, and Populations: Expansion and Consequences of Trade
4 Law in a Lawless Land: Liangshan, 1911–37
5 The Prisoners of Liangshan: Captivity and Alterity
6 The Nationalist Party in Liangshan, 1937–49
Coda: The Communist Takeover and Liangshan in World History
Notes; Glossary; Bibliography; Index
Related Titles
Frontier Fieldwork
Building a Nation in China's Borderlands, 1919–45
Beyond Suffering
Recounting War in Modern China
Edited by James Flath and Norman Smith
Chieftains into Ancestors
Imperial Expansion and Indigenous Society in Southwest China
Edited by David Faure and Ts'ui-p'ing Ho
Coping with Calamity
Environmental Change and Peasant Response in Central China, 1736-1949
By Jiayan Zhang
‹
›
Find what you're looking for...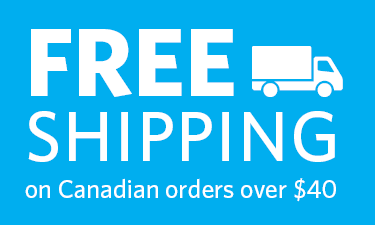 Stay Informed
Receive the latest UBC Press news, including events, catalogues, and announcements.
Publishers Represented
UBC Press is the Canadian agent for several international publishers. Visit our
Publishers Represented
page to learn more.