A Liberal-Labour Lady
The Times and Life of Mary Ellen Spear Smith
A Liberal-Labour Lady restores British Columbia's first female MLA and the British Empire and Commonwealth's first female cabinet minister to history. An imperial settler, liberal-labour activist, and mainstream suffragist, Mary Ellen Smith demanded a fair deal for "deserving" British women and men in the late nineteenth and early twentieth centuries.
Born in England in 1863, the daughter and wife of miners, she emigrated to Nanaimo, BC, in 1892. As she became a well-known suffragist and her husband Ralph won provincial and federal elections, the power couple strove to shift Liberal parties leftward to benefit women and workers, while still embracing global assumptions of British racial superiority and bourgeois feminism's privileging of white women. Ralph's 1917 death launched Mary Ellen as a candidate in a tumultuous 1918 Vancouver by-election. In the BC legislature until 1928, Smith campaigned for better wages, mothers' and old age pensions, and greater justice, even as she endorsed anti-Asian, settler, and pro-eugenic policies. Her death in 1933 ended an experiment in extending democracy that was both brave and deeply flawed.
A Liberal-Labour Lady sheds light on a Canadian suffragist undeservedly neglected by scholars and forgotten by posterity. It also illuminates a half a century of political history, first-wave feminism, immigration, and labour history set in a broad context of shifting ideas, ideologies, and strategies. Although simultaneously intrepid and flawed, Mary Ellen Smith is revealed to be a key figure in early Canada's compromised struggle for greater justice, who helped set the contours of a modern Canada.
This book will be of particular interest to scholars and students of history (of both BC and Canada), political science, and women's and labour studies. As a biography of an activist catapulted from obscurity in Victorian England's coal-mining villages into the upper ranks of imperial Canada's respectable society, it also promises a fascinating story for popular audiences
As an acclaimed scholarly chronicler of Canadian, especially British Columbian, herstory, Veronica Strong-Boag is determined that Mary Ellen Spear Smith will not slip from recorded memory.
Not quite a woman for her times, let alone ours, Smith seemed destined to disappear. Until, that is, Strong-Boag took on the task, uncovering both the good and the bad, using Smith as a lens onto gender relations and gender politics, British Columbia and Ottawa, and electoral politics and the power of connection. The result is a refreshingly complex picture of early twentieth-century Canada and of the crooked path to power.
Offering a compelling – and sometimes unsettling – image of British Columbia and of Smith's navigation of public life, this book is little short of masterful.
A Liberal-Labour Lady is an important part of the reinvigoration of the history of twentieth-century women's suffrage. Veronica Strong-Boag brings deserved attention to an important historical figure: a woman who devoted much of her life's work to improving the lives of white women and workers but who, in doing so, deepened the marginalization of those she considered inferior.
How could a campaigner who challenged the gender and class norms of her time be so racially intolerant? What caused her to waver for decades between traditional partisanship and political independence? Veronica Strong-Boag untangles these knots and many more in her fascinating account of the British Empire's first woman cabinet minister, Mary Ellen Spear Smith.
Strong-Boag's biography of Mary Ellen Smith resurrects this captivating and complex figure. Meticulously researched, it presents Smith as a woman who both rejected and reinforced injustices. A must-read.
Veronica Strong-Boag is a historian specializing in the history of Canadian women and children. She is a professor emerita in the Social Justice Institute and the Department of Educational Studies at the University of British Columbia and an adjunct professor in history and gender studies at the University of Victoria. She is the general editor of the seven-volume series Women's Suffrage and the Struggle for Democracy. She is the author of many publications and the recipient of numerous awards and honours, including the Sir John A. Macdonald Prize, the Commemorative Medal for the 125th Anniversary of Canada, Fellowship in the Royal Society of Canada, the Raymond Klibansky Prize, the Queen Elizabeth Diamond and Golden Jubilee Medals, the Canada Prize in the Social Sciences, the Riley Fellowship in History, the James R. Mallory Lectureship, and a Doctor of Letters, honoris causa (University of Guelph, 2018). In 2012, the Royal Society of Canada awarded her the J.B. Tyrrell Historical medal for "outstanding work in the history of Canada." In July 2018, she was appointed to the Order of Canada.
Introduction: Worker, Settler, Liberal, Feminist
1 Setting the Stage in British Mining Villages, to 1892
2 Replenishing the Empire, 1892–1900
3 From Nanaimo to Ottawa and Back Again, 1900–11
4 Boom, Bust, War, and Death, 1912–17
5 Independent Liberal Lady? 1917–20
6 From Hope to Disillusion, 1920–28
7 On the Margins, 1928–33
Conclusion: British Columbia's Famous Pioneer
Politician: Making History
Notes; Index
Find what you're looking for...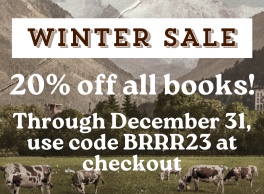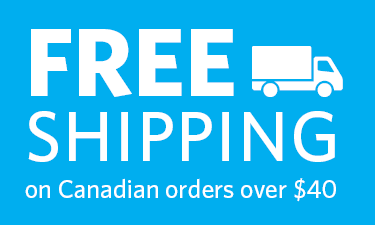 Stay Informed
Receive the latest UBC Press news, including events, catalogues, and announcements.
Publishers Represented
UBC Press is the Canadian agent for several international publishers. Visit our
Publishers Represented
page to learn more.