18 b&w photos, 12 illus., 11 tables, 4 maps
A Long Way to Paradise
A New History of British Columbia Politics
A Long Way to Paradise traces the evolution of political ideas from 1871 to 1972 to explore British Columbia's journey to socio-political maturity, answering both why and how British Columbia became Canada's most politically fractious province.
The political landscape of British Columbia has been characterized by divisiveness since Confederation. As outsized personalities from Amor De Cosmos to W.A.C. Bennett dominated the halls of power, militant radicals and reformers took to the streets and the hustings to resist the elites. In A Long Way to Paradise, Robert McDonald debunks the idea that its political culture can be explained as a stylized drama of class conflict. Instead, he identifies "common-sense" liberalism as the key to understanding not only the classic left-right divide in the province but also how its citizens met the demands and challenges of a modernizing world.
McDonald tackles age-old questions from a novel perspective. Why were the Liberal and Conservative parties obliterated in the 1950s? What can account for Bennett's unprecedented decades-long reign? And why did British Columbians come out in support of parties as diametrically opposed as Social Credit and the NDP? This lively, richly detailed overview provides new insight into the fascinating story of provincial politics in Canada's lotus land.
This accessible and comprehensive account will find space on the bookshelves of a wide array of readers: not only students and scholars of BC studies and political history but also readers of general history and those interested in politics.
Awards
2022, Winner - Clio Prize (British Columbia), Canadian Historical Association
This book is one of the very best histories of Canadian provincial politics.
A new history of British Columbia richly blends political history with the not-so-new social history in the late Robert A.J. McDonald's A Long Way to Paradise.
...a masterful book that will undoubtedly be the definitive political history of British Columbia for years to come.
Dr. McDonald's new book on BC politics is a brilliant analysis of the province's political clashes, from Confederation in 1871 to 1972's W.A.C. Bennett defeat. It nails the eternal battle in BC between an individual-focused free-enterprise liberalism and a community-focused political populism. A must-read!
This magnum opus provides an in-depth history of politics in the first 100 years of provincial history. In the rich detail and insights gleaned from McDonald's years of teaching generations of students at UBC, we find the roots of British Columbia's reputation as a fractious, polarized, difficult-to-govern province that is sometimes as hard on its premiers as it is on segments of the electorate.
In his remarkable final gift to us, A Long Way to Paradise, Bob McDonald takes on the daunting challenge of assessing the political ideas that shaped BC's first century and beyond – and succeeds admirably.
A Long Way to Paradise represents a stunning breadth and depth of primary research. The result is first-rate.
Robert A.J. McDonald was professor emeritus of history at the University of British Columbia and a leading historian of British Columbia. He was the author of Making Vancouver: Class, Status, and Social Boundaries, 1863–1913, and co-editor of Vancouver Past: Essays in Social History, among other works. As editor of BC Studies and a member of various boards and committees, he was passionate about raising awareness of the history of the province and Vancouver. He was Seagram Chair at the McGill Institute for the Study of Canada, president of the Vancouver Historical Society, and a much-loved teacher.
Introduction
1 Confederation and the Birth of Popular Politics, 1871–83
2 Politics before Parties in a New Province, 1884–1902
3 Singing the Song of Progress in the McBride Years, 1903–15
4 Paradise Modern and the Party of Reform, 1916–28
5 Pattullo's New Liberalism and the Revolt beyond the Rockies, 1928–41
6 Unsettling Capitalism during the Depression, 1933–39
7 The Politics of War and Keeping the Socialists at Bay, 1941–45
8 Right versus Left and Social Credit's Triumph, 1945–52
9 Prosperity for All and Province Building in the Bennett Era, 1952–72
10 Trying to Dress Up the NDP in a Saville Row Suit, 1961–72
11 Bennett's Defeat and BC's First Social Democratic Government, 1965–72
Conclusion
Appendix; Notes; About the Author; Index
Related Titles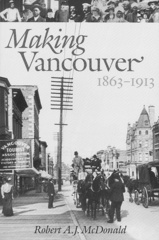 Making Vancouver
Class, Status, and Social Boundaries, 1863-1913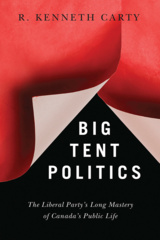 Big Tent Politics
The Liberal Party's Long Mastery of Canada's Public Life
Big Promises, Small Government
Doing Less with Less in the BC Liberal New Era
By George M. Abbott; Foreword by Vaughn Palmer
The Notorious Georges
Crime and Community in British Columbia's Northern Interior, 1905–25
States of Nature
Conserving Canada's Wildlife in the Twentieth Century
By Tina Loo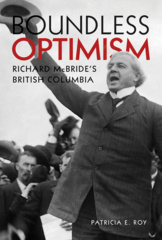 Boundless Optimism
Richard McBride's British Columbia
Nothing to Write Home About
British Family Correspondence and the Settler Colonial Everyday in British Columbia
Moved by the State
Forced Relocation and Making a Good Life in Postwar Canada
By Tina Loo
A Cooperative Disagreement
Canada-United States Relations and Revolutionary Cuba, 1959–93
‹
›
Find what you're looking for...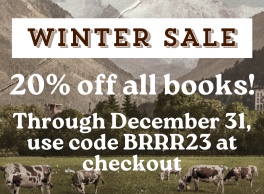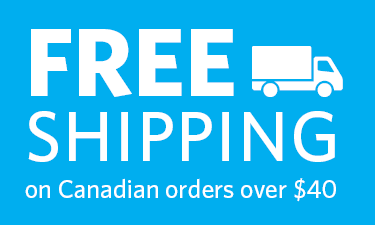 Stay Informed
Receive the latest UBC Press news, including events, catalogues, and announcements.
Publishers Represented
UBC Press is the Canadian agent for several international publishers. Visit our
Publishers Represented
page to learn more.