3 b&w illustrations, 3 tables
$34.95

Back Order
Ships in 4-6 weeks.
$62.95

Back Order
Ships in 4-6 weeks.
GO TO CART
A Quiet Victory for Latino Rights
FDR and the Controversy Over "Whiteness"
The University of Arizona Press
In 1935 a federal court judge handed down a ruling that could have been disastrous for Mexicans, Mexican Americans, and all Latinos in the United States. However, in an unprecedented move, the Roosevelt administration wielded the power of "administrative law" to neutralize the decision and thereby dealt a severe blow to the nativist movement. A Quiet Victory for Latino Rights recounts this important but little-known story.

To the dismay of some nativist groups, the Immigration Act of 1924, which limited the number of immigrants who could be admitted annually, did not apply to immigrants from Latin America. In response to nativist legal maneuverings, the 1935 decision said that the act could be applied to Mexican immigrants. That decision, which ruled that the Mexican petitioners were not "free white person[s]," might have paved the road to segregation for all Latinos.

The League of United Latin American Citizens (LULAC), founded in 1929, had worked to sensitize the Roosevelt administration to the tenuous position of Latinos in the United States. Advised by LULAC, the Mexican government, and the US State Department, the administration used its authority under administrative law to have all Mexican immigrants—and Mexican Americans—classified as "white." It implemented the policy when the federal judiciary "acquiesced" to the New Deal, which in effect prevented further rulings.
In recounting this story, complete with colorful characters and unlikely bedfellows, Patrick D. Lukens adds a significant chapter to the racial history of the United States. 
This is a sophisticated historical treatment of an important subject, and as such, [it] is deserving of our attention."—Journal of Arizona History

"This careful book considers a subject that is at the intersection of early twentieth-century United States immigration policy, racial politics, and particularly the racial ascription of being Mexican-origin."—Mexican Studies/Estudios Mexicanos

"By focusing on Andrade's remarkable, yet widely overlooked case, Lukens sheds light on the intersection of citizenship, race, and rights in the United States in the early twentieth century."—Journal of American Ethnic History

"Lukens's book constitutes the first full-length treatment of this case and its fascinating backstory."—Southwestern Historical Quarterly
No one yet has provided this kind of insight on the process that occurred before Mexicans were finally considered white by every agency of the government."—Ignacio M. García, author of White But Not Equal: Mexican Americans, Jury Discrimination, and the Supreme Court
 
"Lukens has identified a topic that is extremely worthy of study. He has uncovered very interesting and previously unknown elements of this story [and] his account of the Andrade decision is engrossing."—Cybelle Fox, University of California, Berkeley
Patrick D. Lukens is a native of the Southwest. Since earning his PhD in history from Arizona State University, he has served as a policy analyst for the Arizona Board of Regents and is currently an independent scholar and a faculty member in the Arizona community college system.
Illustrations
Preface
Acknowledgments
1 Introduction
2 Nativists and Immigration Law to 1924
3 Mexican Restriction Debates, 1924–1930
4 Good Neighbors and New Dealers
5 Mexicans, Mexican Americans, and Civil Rights
6 The Andrade Decision
7 Efforts to Thwart the Andrade Decision Using the Traditional Approach
8 Applying Administrative Law to the Andrade Decision
9 The Racial Classification Policy: Problems and Successes
10 Consequences, Unintended Consequences, and Failures
Notes
Bibliography
Index
Find what you're looking for...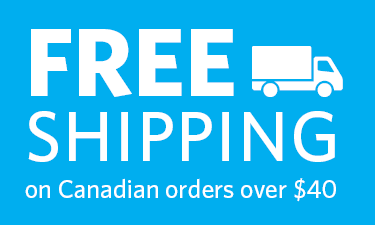 Publishers Represented
UBC Press is the Canadian agent for several international publishers. Visit our
Publishers Represented
page to learn more.