b&w charts, tables, photos
Accessible Elements
Teaching Online and at a Distance
Athabasca University Press
Accessible Elements informs science educators about currentpractices in online and distance education: distance-delivered methodsfor laboratory coursework, the requisite administrative andinstitutional aspects of online and distance teaching, and the relevanteducational theory.
Delivery of university-level courses through online and distanceeducation is a method of providing equal access to students seekingpost-secondary education. Distance delivery offers practicalalternatives to traditional on-campus education for students limited bybarriers such as classroom scheduling, physical location, finances, orjob and family commitments. The growing recognition and acceptance ofdistance education, coupled with the rapidly increasing demand foraccessibility and flexible delivery of courses, has made distanceeducation a viable and popular option for many people to meet theirscience educational goals.
Dietmar Kennepohl, FCIC, is Associate VicePresident Academic and Professor of Chemistry at Athabasca University.Lawton Shaw is Assistant Professor of Chemistry atAthabasca University
Foreword
Introduction
Learning
Chapter One: Interactions Affording Distance Science Education /Terry Anderson
Chapter Two: Learning Science at a Distance: Instructional Dialoguesand Resources / Paul Gorsky and Avner Caspi
Chapter Three: Leadership Strategies for Coordinating DistanceEducation Instructional Development Teams / Gale Parchoma
Chapter Four: Toward New Models of Flexible Education to EnhanceQuality in Australian Higher Education / Stuart Palmer, Dale Holt,and Alan Farley
Laboratories
Chapter Five: Taking the Chemistry Experience Home — HomeExperiments or "Kitchen Chemistry" / Robert Lyall andAntonio (Tony) F. Patti
Chapter Six: Acquisition of Laboratory Skills by On-Campus andDistance Education Students / Jenny Mosse and Wendy Wright
Chapter Seven: Low-Cost Physics Home Laboratory / FarookAl-Shamali and Martin Connors
Chapter Eight: Laboratories in the Earth Sciences / EdwardCloutis
Chapter Nine: Remote Control Teaching Laboratories and Practicals /Dietmar Kennepohl
Logistics
Chapter Ten: Needs, Costs, and Accessibility of de Science LabPrograms / Lawton Shaw and Robert Carmichael
Chapter Eleven: Challenges and Opportunities for Teaching LaboratorySciences at a Distance in a Developing Country / Md. TofazzalIslam
Chapter Twelve: Distance and Flexible Learning at University of theSouth Pacific / Anjeela Jokhan and Bibhya N. Sharma
Chapter Thirteen: Institutional Considerations: A Vision forDistance Education / Erwin Boschmann
Author Biographies
Index
Find what you're looking for...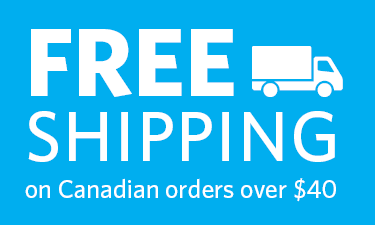 Publishers Represented
UBC Press is the Canadian agent for several international publishers. Visit our
Publishers Represented
page to learn more.