$18.95

Back Order
Ships in 4-6 weeks.
GO TO CART
Along These Highways
The University of Arizona Press
Rene Perez has the ability to stop time. In fact, time stops as soon as you start reading one of his short stories. You find yourself transported into the minds and lives of people you thought you didn't know. Suddenly they are your best friends. They live in Texas. Most of them are Hispanic. But their problems are universal.
Like Alfredo, driving home from Dallas to Greenton with the body of his friend "Frankie" Ochoa in the back of his hearse and his son Ramon ready to drive if Alfredo's eyesight fails again.
 
Or Joey, just back from basic training and ready to ship out with his Marine platoon. He's having beers with his best friend J.R. at Flojo's, a bar outside of Greenton run by Liz and Vicente, "the toughest couple in town."
 
Or Benny, who drops into Flojo's for the first time in years and finds his one-time friend Gumby drinking himself into oblivion. Turns out Gumby's luck is even worse than Benny's.
 
Or Virginia, the schoolteacher who's trying to become better educated in the hope that her son who went to Stanford will come back home to Corpus Christi. Or Eric, who spent all his money on two flashy wheels for his car and put them both on the passenger side so that they'll impress everyone on the sidewalk as he passes. Or Andy, who breaks into a home he's always wanted to see from the inside.
 
You'll want to know them all. And you will count yourself fortunate to have met them.
Surprise endings, irony, and dark humor ensure the success of this collection among short-fiction fans as well as readers in the Southwest."—Booklist

"An outstanding debut."—Western American Literature
Perez shines a high beam on lives never in the spotlight. His stories abduct you, sweep you across an America you never knew existed, and in the end change you. Good stories do that. A wonderful debut."—Sandra Cisneros, author of The House on Mango Street
Rene Perez's collection is much more than a fine first book by an enormously gifted young writer, it is one marking trail for an ignored culture to find its way to the nation's center."—Dagoberto Gilb, author of Before the End, After the Beginning
In this absorbing collection, each story reads like a fateful drive to the intimate spaces of small Texas towns, where ordinary citizens teach us great truths about misfortune and grief, but also about happiness and hope. Along These Highways is an exceptional debut."—Rigoberto González, author of Black Blossoms
A refreshing portrait of South Texas, where Rene Perez drives off the beaten path to explore the intricacies of place and human relationships past their speed limits. Along those highways, Perez's clear and confident prose tags up the postcard and reclaims its sender."—Nelly Rosario, author of Song of the Water Saints
Rene S. Perez II was born in Kingsville, Texas and raised in Corpus Christi. He received a BA in English at the University of Texas and an MFA in creative writing from Texas State University. He is the winner of the Alfredo Cisneros Del Moral Foundation prize for this collection. He teaches in Austin.
 
One Last Drive North
Curses by Numbers
Remember, Before You Go
AGROSOMAS
The Art of Making Something out of Nothing
Lost Days
Ridin' like a Balla
Please Don't
Letting Go a Dream
Last Primer
Pawelekville
Random Punchlines
Closeness to Taste
Acknowledgments
Find what you're looking for...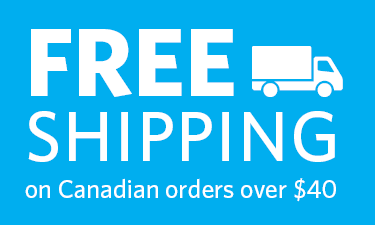 Publishers Represented
UBC Press is the Canadian agent for several international publishers. Visit our
Publishers Represented
page to learn more.