An Asperger Leader's Guide to Living and Leading Change
Jessica Kingsley Publishers
People with Asperger Syndrome (AS) often struggle with change and this is magnified when it is part of their professional role to manage and lead change. Written by a business leader with Asperger Syndrome, this practical guide provides advice and strategies for coping with and implementing change in the workplace.
Combining theory and practice with case studies and hands-on tools, the book aims to help those who find change particularly difficult to overcome these challenges and use their unique talents and skills to become change champions in the workplace. The book explores the change management life cycle and how it affects leaders with AS and teaches key skills for successfully leading change, preparing staff for change, and dealing with the effects of change on the organisation as a whole.
This is a vital leadership development handbook for executive-level business professionals with Asperger Syndrome as well as those who aspire to careers in these roles.
This book will be a great encouragement to those who are either in, or aspire to take on leadership roles in business and the professions. I hope it will also be an inspiration and challenge to those NTs who assume that AS people are a liability. The message is loud and clear in these pages: the innate strengths, and the skills you have had to learn in many areas of your life, mean that if you have Asperger traits, you are in some ways even better equipped to adapt than those who have never experienced the challenges of change.

– from the foreword by Will Napier, Chartered Psychologist in private practice
Dr. Rosalind A. Bergemann has worked as a business leader for over 20 years, having held positions in global business strategy, finance and international human resources. She is Chairperson of Asperger Leaders, an organisation supporting people with Asperger Syndrome holding senior positions in business, Non-Executive Director of Brain in Hand, a company providing a phone app and telephonic support system to people with autism in the workplace, and Chief Executive Officer of a global change management consultancy. She is educated to doctorate level in the fields of international business and organisational psychology, as well as leadership studies through Harvard Business School. Dr. Bergemann was named Consultant of the Year at the National Management and Leadership Awards 2013 by the UK Chartered Management Institute. She is based in London, UK.
Foreword by Will Napier. Introduction. Part 1: The Change Life Cycle and How that Affects Us as Leaders with Asperger Syndrome. 1. Defining the Asperger Leadership Challenge. 2. Examining the Psychological Contract. 3. Understanding the Transitional Stages and the Psychological Change Cycle. 4. Understanding How Change Affects You. 5. Understanding How Change Affects Them. 6. Understanding How Change Affects the Organisation. Part 2: Some Defining Characteristics of Asperger Leaders and their Relevance for the Change Process. 7. Characteristic 1: The Centre of Knowledge. 8. Characteristic 2: Above Average Intellectual Skills. 9. Characteristic 3: Social Dichotomy - Social when Necessary, Loner when Able. 10. Characteristic 4: Need for Personal Space. 11. Characteristic 5: Delegation Challenges. 12. Characteristic 6: The Natural Leader in Times of Crisis. Part 3: Key Skills for Successfully Living and Leading Change. 13. Key Skill 1: Understanding Yourself and Your Reaction to Change. 14. Key Skill 2: Making Communication a Focus. 15. Key Skill 3: Preparing Them for Change. 16. Key Skill 4: Programme Management and Its Application. 17. Key Skill 5: Establishing the Rules for Change. 18. Key Skill 6: Motivating the Team - Challenges, Opportunities and Rewards. 19. Key Skill 7: Dealing with the Undercurrents. 20. Key Skill 8: Acknowledging Individuals Facing Challenges. 21. Key Skill 9: Developing Internal Change Agents. 22. Key Skill 10: Working with External Consultants. 23. Key Skill 11: Establishing a New Culture. 24. Key Skill 12: Applying the 5th Stage of the Transitional Change Cycle. 25. Summary and Application. Part 4: Practical Tools for Asperger Leaders Leading Change.
Find what you're looking for...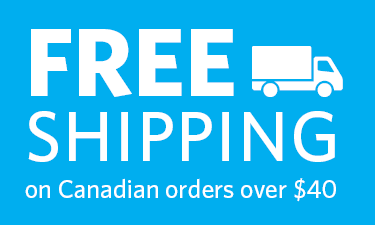 Publishers Represented
UBC Press is the Canadian agent for several international publishers. Visit our
Publishers Represented
page to learn more.