Animals Q & A
Fascinating Answers to Questions about Birds of Prey
How Fast Can a Falcon Dive? explores the world of raptors in a way that will appeal to bird lovers and biology enthusiasts alike. This colorful volume is complete with more than fifty-five color and black and white images from photographers and artists around the world. In a reader friendly question and answer format, ornithologist Peter Capainolo and science writer Carol A. Butler define and classify raptors, explore the physical attributes of birds of prey, view how their bodies work, and explain the social and physical behaviors of these species-how they communicate, hunt, reproduce, and more. Capainolo, who received one of the first falconry licenses issued in New York state at age eighteen, relates his personal experience in falconry to describe raptor training and husbandry where the human-bird interactions are complex.

From stories of red-tailed hawks making their homes on the ledges of Manhattan skyscrapers to their role in protecting California's vineyards from flocks of grape-loving starlings,How Fast Can a Falcon Dive? explores how these avian predators interact with people and with their environment.
More info...
Fascinating Answers to Questions about Bees
Twenty-five thousand species of bees certainly create a loud buzz. Yet silence descended a few years ago when domesticated bee populations plummeted. Bees, in particular honey bees, are critical links in the vibrant chain that brings fruits, vegetables, and nuts to markets and dinner tables across the country. Farmers and scientists on the agricultural frontlines quickly realized the impact of this loss, but many others did not see this devastation.

Why Do Bees Buzz? reports on the mysterious "colony collapse disorder" that has affected honey bee populations, as well as other captivating topics, such as their complex, highly social lives, and how other species of bees are unique and different from honey bees. Organized in chapters that cover everything from these provocative pollinators' basic biology to the aggressive nature of killer bees, this insightful question and answer guide provides a honeycomb of compelling facts.

With clarity and depth, bee biologist Elizabeth Capaldi Evans and coauthor Carol A. Butler examine the lives of honey bees, as well as other species such as orchid bees, bumblebees, and stingless bees. Accessible to readers on every level, and including the latest research and theory for the more sophisticated reader, the authors reveal more than one hundred critical answers to questions about the lives of bees.

Concepts about speciation, evolutionary adaptation and pollination, as well as historical details about topics such as Mayan beekeeping and the appearance of bees in rock art, are arranged in easy-to-follow sidebars that highlight the text. Color and black and white photographs and drawings enhance the beauty and usefulness of Why Do Bees Buzz?
More info...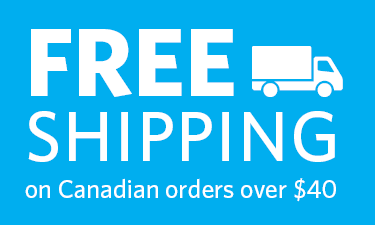 Find what you're looking for...
Publishers Represented
UBC Press is the Canadian agent for several international publishers. Visit our
Publishers Represented
page to learn more.