Arts Therapists, Refugees and Migrants
Reaching Across Borders
Jessica Kingsley Publishers
The legal and humanitarian response to the world's growing population of refugees and migrants has created more awareness of not only the physical but also the psychological needs of displaced peoples. Refugees are often the forgotten victims of war violence and political upheaval, subjected to the traumatic loss of family and home and the consequent deterioration of cultural identity as they seek asylum in other countries.Ditty Dokter is joined by contributors from a number of multicultural backgrounds, in a volume examining the issues surrounding intercultural arts therapies as a means of working with clients who are refugees and migrants. The role of art, music, dance, and drama in healing the effects of trauma and restoring the sense of cultural and personal identity is discussed, emphasising the need for sensitivity to cultural differences in practice. The ultimate aim is to promote more awareness of intercultural issues in an attempt to build a broader framework for arts therapy practice.
'If, as an art therapist, you work with refugees or victims of political violence and war, this is a most invaluable book. If you are willing to look at the world from a different point of view, ponder your own assumptions, and enter into an enriching discussion of culture, then this is a fascinating, delightful book. If you feel stirrings to perform radical acts of restoration, connection and creativity in the world around you, then Arts Therapists, Refugees and Migrants: Reaching Across Borders is an inspiring book that will leave you reassured, hope-filled, and looking for places to perform radical acts of art therapy.'- Art Therapy'This significant book consists of 15 essays from arts therapists working in various ways with refugees, and as immigrants themselves...I recommend this book without reservation. It has relevance for counsellors, therapists and arts therapists who might need to examine their personal, professional and political attitude towards race and culture. In a society, a world which is ever more multi-cultural, this book is a must.'- Counselling'I wholeheartedly recommend this book to those who are students and practitioners of all helping services, particularly the arts therapies and all forms of non-verbal therapy. It enables us to reach beyond the boundaries of our lives and appreciate the many ways we may extend the boundaries of our cultural assumptions.'- R.M. Simon, President NIGAT, Honourary and Founder Member BAAT
Ditty Dokter is Senior Lecturer in Dramatherapy and Joint Course Leader in Dance Movement Therapy at the University of Hertfordshire. Her research focuses on the intercultural application of the arts therapies, for which she does fieldwork at the Addenbrooke's NHS Teaching Trust. She is also the editor of Arts Therapies and Clients with Eating Disorders published by Jessica Kingsley Publishers.
Foreword, Dick Blackwell, Medical Foundation for the Care of Victims of Torture. Introduction, Ditty Dokter, University of Hertfordshire. 1. In limbo: movement psychotherapy with refugees and asylum seekers, Karen Callaghan, Medical Foundation for the Care of Victims of Torture. 2. Art therapy with asylum seekers . . . humanitarian relief, Truus Wertheim-Cahen, private practice. 3. Mourning rituals in non-verbal therapy with traumatised refugees, M. Zwart and L. Nieuwenhuis, `De Vonk'. 4. One step beyond: music therapy with traumatised refugees in a psychiatric clinic, Jaap Orth and Jack Verburgt, Phoenix project. 5. Between theatre and therapy: experiences of a dramatherapist in Mozambique, Helen Scott-Danter, private consultant. 6. A question of translation: Transporting art therapy to Kwazulu-Natal, South Africa, Debra Kalmanowitz, Grafton Primary School and Bobby Lloyd, Parkside Clinic. 7. Library project: `Step by step to recovery'. Creative sessions with children in war and post-wartime, Professor Marina Danev, City Library, Zagreb. 8. Being a migrant, working with migrants: issues of identity and embodiment, Ditty Dokter, University of Hertfordshire. 9. Inheritance: Jewish identity, art psychotherapy workshops and the legacy of the Holocaust, Dr Joy Schaverien, analytical art psychotherapist, private practice. Art therapy, race and culture: reaching for the peak, Caroline Case, private practice. 10. Dance movement therapy with South Asian women in Britain, Anusha Subramanyam, Academy of Indian Dance. 11. Intercultural dance, theatre and music as facilitators in creative arts therapy: a metacognitive experience, Terence Brathwaite, University of Birmingham. 12. Remembering: Intercultural issues in integrative arts psychotherapy, Jocelyn James, Central School of Speech and Drama. 13. The use of Israeli folksongs in dealing with women's bereavement and loss in music therapy, Dorit Amir, Bar-Ilan University, Israel. 14. Reaching for the peak: art therapy in Hong Kong, Caroline Case 15. On being a temporary migrant to Australia. Reflections on art therapy education and practice. Andrea Gilroy. Conclusion, Ditty Dokter. Inde
Find what you're looking for...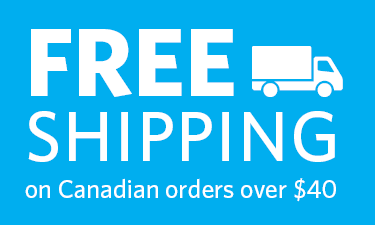 Publishers Represented
UBC Press is the Canadian agent for several international publishers. Visit our
Publishers Represented
page to learn more.