New and Recent in Asian Studies
Korean Media in Vancouver and Los Angeles
Diasporic Media beyond the Diaspora moves past the conventional understanding of diasporic media as being for only diasporic communities to evaluate its broader role as media for all members of society.
Violence in Upland Southwest China, 1800-1956
In the first Western language history of Liangshan, Joseph Lawson argues that the region was not inherently violent but made violent by turmoil elsewhere in China.
As China's international influence grows, this timely collection reveals how the global movement of the country's people, culture, information, and economy continues to shape Canadian cities and China itself.
Frontier Encounters between China and Russia, 1850–1930
Beyond the Amur charts the pivotal role that an overlooked frontier river region and its environment played in Qing China's politics and Sino-Russian relations.
This unique analysis of Manchuria's environmental history provides an overview of the climatic and imperialist forces that have shaped an area of ongoing geopolitical importance.
Political Exile and Re-education in Mao's China
Through newly accessed labour farm archives and recently uncovered Chinese-language sources, this book brings to life the experience of political exiles in Mao's China.
Migrant NGOs and the Chinese Government
This exploration of the interactive relationship between Chinese NGOs and the Chinese state provides fresh insights into how the Chinese government operates and why it needs non-governmental organizations to survive.
Human Rights and Law in China
Legal expert Sarah Biddulph uses case studies to examine the multiple and shifting ways in which the Chinese government's efforts to maintain social and political stability impact on the legal definition and implementation of human rights in China.
China's Grand Strategy and Boundary Settlements
Presenting a historical survey of China's boundary disputes and settlements, Hyer demonstrates that its approach to territorial disputes has been pragmatic and strategic.
Cultural Entrepreneurs in China and Southeast Asia, 1900-65
The first critical analysis of Chinese "cultural entrepreneurs," businesspeople whose entrepreneurial endeavours in China and Southeast Asia the late nineteenth and early twentieth centuries transformed the cultural sphere.
Chinese Television and Politics
A study of the television dramas about government corruption that became hugely popular in the mid-1990s and their reflection of China's post-Socialist anxieties.
A history of the convergence of Western and Chinese medical practices in modern China.
Public Health Panics and South Asian Exclusion
Not Fit to Stay reveals how officials used panic about public health concerns as a basis for excluding early twentieth-century South Asian immigrants from entering Canada and the United States.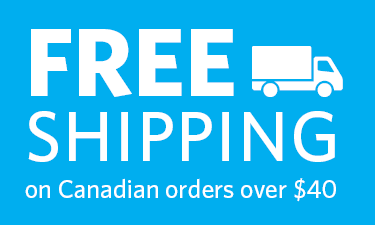 Find what you're looking for...
Publishers Represented
UBC Press is the Canadian agent for several international publishers. Visit our
Publishers Represented
page to learn more.