$44.95

Back Order
Ships in 4-8 weeks.
GO TO CART
Assessing Children's Needs and Circumstances
The Impact of the Assessment Framework
Jessica Kingsley Publishers
Drawing on in-depth interviews with social workers and their managers, and families and young people themselves, the authors of this important book show how the principles embodied in the Assessment Framework have been applied to social work practice. Revisiting the principles outlined in the legislative context and the Assessment Framework, they show how the focus on assessment has affected the work with children, and the experiences of children and families themselves.The authors identify a range of issues that influence the implementation of the Assessment Framework, including the key areas where support and training are needed. They review social workers' and other professionals' appraisal of how the Assessment Framework affects individual practice and inter-agency collaboration, as well as exploring how satisfied young people and their parents are with the assessments they are involved in. Finally, they examine the cost to social services of undertaking a core assessment.Emphasising the importance of a joined-up child care service, the authors' findings have been taken into account in the development of the Integrated Children's System. This book should be read by all those professionals who are working to promote the welfare and well-being of children.
'As the study focuses on social services authorities it is likely to be of most interest to them, but it is a good tool for anyone with responsibility for outcomes for children where initial assessment has to underpin subsequent action. With each chapter summarised at some length and a commendably clear layout, this publication is hefty but straightforward to use. It has a full and intelligible account of the research base and process to assist the reader with evaluation of the author's findings.'- Journal of Interprofessional Care'Assessing Children's Needs is well laid out and accessible to a wide audience with different information requirements and levels of interest... I would particularly recommend this book to elected members and senior managers from health, education and social services with responsibility for taking forward the integration agenda in children's services.' - Children Now'This book is a detailed report of the research undertaken by the Department of Health in 24 local authorities, London boroughs and unitary authorities to examine the effectiveness of this project in achieving these objectives, and to gauge the impact of the framework on the work of the practitioners.'- Trainer and Consultant'The research is multidimensional in taking on board the views of those managing the assessment and those being assessed. It shows the complexity of introducing new frameworks and the depth of training that is needed to ensure that the ethos underpinning the assessment is appropriate and that there is not a disproportionate focus on form filling. This is a book to study not skim! My brief review only covers a fraction of the detail that is contained in the text... The book is worthy of more study and will be important to look very carefully at the lessons from this study... As we move towards using a nationally agreed and more detailed framework for the assessment of the needs and circumstances of children.'- Rostrum'Trainers working with staff and managers who apply the Assessment Framework when working with children and families, should be able to find much relevant material in this study-based publication.'- Care & Health Magazine
Hedy Cleaver is a Professorial Research Fellow in the Department of Health and Social Care at Royal Holloway, University London. She is both a qualified social worker and psychologist, and worked as a practitioner before embarking on a career in social work research. Steve Walker has over twenty years' experience as a practitioner, manager and trainer in children and family social work. He is currently a Research Fellow at Royal Holloway College, University of London. Pamela Meadows is an economist with strong social policy interests and both academic and policy evaluation experience.
Foreword, Al Aynsley-Green. 1. Introducing the Study. 2. Implementation. 3. Involving Families in the Assessment Process. 4. The Experiences of Social Service Managers and Practitioners. 5. Inter-Agency and Inter-Professional Collaboration in Assessment of Children in Need. 6. Referrals: Findings from the Audit. 7. Initial Assessments: Findings from the Audit. 8. Core Assessment: Findings from the Audit. 9. The Cost of Undertaking Core Assessments, Pamela Meadows. 10. Conclusions and Implications for Policy and Practice. Appendix I. Aims and Methods. Appendix II. Tables. Appendix III. Time-sheet for social workers to record time spent in undertaking a core assessment. References
Find what you're looking for...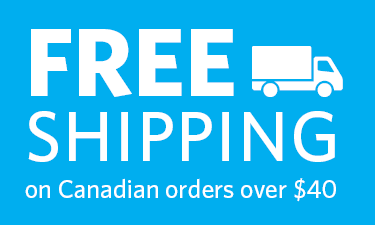 Publishers Represented
UBC Press is the Canadian agent for several international publishers. Visit our
Publishers Represented
page to learn more.