At the Bridge
James Teit and an Anthropology of Belonging
Every once in a while, an important historical figure makes an appearance, makes a difference, and then disappears from the public record. James Teit (1864–1922) was such a figure. A prolific ethnographer and tireless Indian rights activist, Teit spent four decades helping British Columbia's Indigenous peoples in their challenge of the settler-colonial assault on their lives and territories. Yet his story is little known.
At the Bridge chronicles Teit's fascinating story. From his base at Spences Bridge, British Columbia, Teit practised a participant- and place-based anthropology – an anthropology of belonging – that covered much of BC and northern Washington, Idaho, Oregon, and Montana. Whereas his contemporaries, including famed anthropologist Franz Boas, studied Indigenous peoples as the last survivors of "dying cultures" in need of preservation in metropolitan museums, Teit worked with them as members of living cultures actively asserting jurisdiction over their lives and lands. Whether recording stories and songs, mapping place-names, or participating in the chiefs' fight for fair treatment, he made their objectives his own. With his allies, he produced copious, meticulous records; an army of anthropologists could not have achieved a fraction of what Teit achieved in his short life.
Wendy Wickwire's beautifully crafted narrative accords Teit the status he deserves. At the Bridge serves as a long-overdue corrective, consolidating Teit's place as a leading and innovative anthropologist in his own right.
This book will appeal to those interested in the history of anthropology, settler-Indigenous relations in the Pacific Northwest, and Indigenous political resistance in the early twentieth century. Scholars of law, treaties, and politics in British Columbia will find invaluable information in this book.
Awards
2020, Shortlisted - Basil Stuart-Stubbs Prize, UBC Library
2020, Shortlisted - Best Scholarly Book in Canadian History, Canadian Historical Association
2020, Shortlisted - Roderick Haig-Brown Award, BC and Yukon Book Prizes
2020, Shortlisted - Lieutenant Governor's Medal for Historical Writing, BC Historical Federation
2020, Shortlisted - Ryga Award for Best Book on Social Justice Awareness in Literature, The George Ryga Society
2020, Commended - The Wilson Book Prize, McMaster University
2020, Winner - Clio BC, Canadian Historical Association
2020, Winner - Canada Prize in the Humanities and Social Sciences, Federation for the Humanities and Social Sciences
2020, Winner - Labrecque-Lee Book Award, Canadian Anthropology Society
2020, Winner - Best Book in Canadian Studies, The Canadian Studies Network
2021, Winner - Pierre Savard Book Award, International Council for Canadian Studies
Wickwire painstakingly unearths the life and legacy of someone who was undeservedly 'invisibilized'...she does a thorough job of unearthing Teit's legacy. Her book is filled with detail, anecdotes, and personal reflection. It's an inspiring must-read for anyone interested in reconciliation today.
When Wickwire talks about Teit, there is an obvious excitement at the chance to highlight such an interesting character. That excitement comes across on the pages of the book as lively, solid reportage with a healthy dash of deserved reverence. At the Bridge is dense without being dry.
Wendy Wickwire's groundbreaking historical investigation places James Teit as a key figure in early North American anthropology, but also as central to historical Indigenous rights activism in British Columbia.
Wickwire has done B.C. scholars and Indigenous peoples an essential service in deftly peeling back the layers of personality, family, and life circumstances of one of Canada's unsung heroes ... [her] work is not only highly recommended, but a definite must-read for anyone concerned with the unresolved Indigenous 'land question' that continues to haunt the province to this day.
It is a remarkable book about a remarkable man and deserves a place on the bookshelf of everyone who understands that knowing where we've come from is essential to navigating our course to somewhere else and to somewhere that we hope to make better rather than worse.
Wickwire draws her audience into a style of anthropology that is situated, participatory, and strives to be contextually self-aware at every turn.
Wickwire painstakingly unearths the life and legacy of someone who was undeservedly 'invisibilized'...she does a thorough job of unearthing Teit's legacy. Her book is filled with detail, anecdotes, and personal reflection. It's an inspiring must-read for anyone interested in reconciliation today.
It is an exceptional book about a remarkable man who never received the recognition he deserved for his major input to what was then the new science of anthropology.
At first blush this is a biography of James Teit, whose life has been overshadowed by others in American anthropology. But it is so much more. It is a political history of the Pacific Northwest, an account of organizing against the iron fist of Canadian statecraft and settler colonialism, and a rigorous account of anthropological relationships in the late nineteenth and early twentieth centuries – consensual, strategic, sometimes clearly parasitic – that made for the fields of cultural theory, museology, and social science. This book is a must-read.
Wendy Wickwire's book about James Teit has been eagerly awaited in Shetland, his place of birth. The story of the modest young man who began a new life overseas and became a helpmate to the Indigenous people in his new home is inspiring and engrossing ... a tale told well.
James Teit spoke three Interior Salish languages, wrote several superb ethnographies, and devoted himself to Indigenous rights. Wendy Wickwire's splendid book reveals this great man – his politics, his situated anthropology, his difficult relationship with Franz Boas – as never before.
An enthralling exploration of the undervalued life and legacy of Shetland-born anthropologist James Teit. Wendy Wickwire's comprehensive biography rescues from obscurity a remarkable man whose ethnographic studies and informed political activism for Indigenous rights continue to shape British Columbia's history.
With the verve of a gifted storyteller, the passion of a lifetime's work in the region, and immaculate research, Wickwire traces Teit's journeys between Shetland and Spences Bridge, Boasian anthropology and Indigenous forms of knowledge, northern Scots socialism and Indigenous community. This book is a timely and intimate study of the painstaking work of building cultural bridges.
This is a remarkable book about a remarkable man. A must-read for anyone interested in BC's history. No one has understood what we now call truth and reconciliation better than James Teit. And Wendy Wickwire has done a magnificent job of bringing the man, his anthropology, and his dedication to Indigenous rights alive. A tour de force.
Wendy Wickwire's biography of James Teit is the first comprehensive and authoritative account of this important ethnographer and political activist. This compelling book should become a classic addition to our knowledge of Indigenous-settler relations in early British Columbia.
As a Secwepemc, I knew of James Teit and his work, but I did not know his background or why he felt the urge to work with Indigenous people in what is now British Columbia. In At the Bridge, Wendy Wickwire brings Teit to life and gives him the credit he is due by vividly recounting the early history of the Indigenous struggle and of the man who became one of us. I LOVE THIS BOOK.
Wendy Wickwire is professor emerita in the Department of History at the University of Victoria. Her publications include Stein: The Way of the River (with Michael M'Gonigle), which won the Bill Duthie Booksellers' Choice Award at the BC Book Awards; Nature Power: In the Spirit of an Okanagan Storyteller (with Harry Robinson), which won the Roderick Haig-Brown Prize for best regional book at the BC Book Awards; Write It On Your Heart: The Epic World of an Okanagan Storyteller (with Harry Robinson), which was shortlisted for the Roderick Haig-Brown Prize; and Living by Stories: A Journey of Landscape and Memory (with Harry Robinson). For more information, visit www.wendywickwire.com.
Preface
1 Missing in History
2 Boats, Trains, Horses
3 Dear Auld Rock
4 Encounter
5 Paper Mountain
6 Dwelling
7 Capital of Resistance
8 The Indians' Agent
9 NOttawa
10 Farewell Coyote, Hello Jack
Notes; Index
Related Titles
The First Nations of British Columbia, Third Edition
An Anthropological Overview
Aboriginal Peoples and the Law
A Critical Introduction
By Jim Reynolds
Do Glaciers Listen?
Local Knowledge, Colonial Encounters, and Social Imagination
Standing Up with G̲a'ax̱sta'las
Jane Constance Cook and the Politics of Memory, Church, and Custom
Where Happiness Dwells
A History of the Dane-zaa First Nations
By Robin Ridington and Jillian Ridington, with in collaboration with elders of the Dane-zaa First Nations
Written as I Remember It
Teachings (Ɂəms tɑɁɑw) from the Life of a Sliammon Elder
By Elsie Paul, with Paige Raibmon and Harmony Johnson
From Treaty Peoples to Treaty Nation
A Road Map for All Canadians
By Greg Poelzer and Ken S. Coates
Cataloguing Culture
Legacies of Colonialism in Museum Documentation
Writing the Hamat'sa
Ethnography, Colonialism, and the Cannibal Dance
By Aaron Glass; Afterword by Andy Everson / Tanis; Foreword by William Cranmer / T̓łlakwagila
‹
›
Find what you're looking for...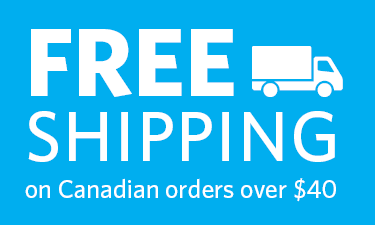 Stay Informed
Receive the latest UBC Press news, including events, catalogues, and announcements.
Publishers Represented
UBC Press is the Canadian agent for several international publishers. Visit our
Publishers Represented
page to learn more.