At the Bridge
James Teit and an Anthropology of Belonging
Every once in a while, an important historical figure makes an appearance, makes a difference, and then disappears from the public record. James Teit (1864–1922) was such a figure. A prolific ethnographer and tireless Indian rights activist, Teit spent four decades helping British Columbia's Indigenous peoples in their challenge of the settler-colonial assault on their lives and territories. Yet his story is little known.
At the Bridge chronicles Teit's fascinating story. From his base at Spences Bridge, British Columbia, Teit practised a participant- and place-based anthropology – an anthropology of belonging – that covered much of BC and northern Washington, Idaho, and Montana. Whereas his contemporaries, including famed anthropologist Franz Boas, studied Indigenous peoples as the last survivors of "dying cultures" in need of preservation in metropolitan museums, Teit worked with them as members of living cultures actively asserting jurisdiction over their lives and lands. Whether recording stories and songs, mapping place-names, or participating in the chiefs' fight for fair treatment, he made their objectives his own. With his allies, he produced copious, meticulous records; an army of anthropologists could not have achieved a fraction of what Teit achieved in his short life.
Wendy Wickwire's beautifully crafted narrative accords Teit the status he deserves. At the Bridge serves as a long-overdue corrective, consolidating Teit's place as a leading and innovative anthropologist in his own right.
This book will appeal to those interested in the history of anthropology, settler-Indigenous relations in the Pacific Northwest, and Indigenous political resistance in the early twentieth century. Scholars of law, treaties, and politics in British Columbia will find invaluable information in this book.
Wendy Wickwire's groundbreaking historical investigation places James Teit as a key figure in early North American anthropology, but also as central to historical Indigenous rights activism in British Columbia.
Wendy Wickwire's biography of James Teit is the first comprehensive and authoritative account of this important ethnographer and political activist. This compelling book should become a classic addition to our knowledge of Indigenous-settler relations in early British Columbia.
Wendy Wickwire is professor emerita in the Department of History at the University of Victoria. Her publications include Stein: The Way of the River (with Michael M'Gonigle), which won the Bill Duthie Booksellers' Choice Award at the BC Book Awards; Nature Power: In the Spirit of an Okanagan Storyteller (with Harry Robinson), which won the Roderick Haig-Brown Prize for best regional book at the BC Book Awards; Write It On Your Heart: The Epic World of an Okanagan Storyteller (with Harry Robinson), which was shortlisted for the Roderick Haig-Brown Prize; and Living by Stories: A Journey of Landscape and Memory (with Harry Robinson).
Related Titles
The First Nations of British Columbia, Third Edition
An Anthropological Overview
Aboriginal Peoples and the Law
A Critical Introduction
By Jim Reynolds
Do Glaciers Listen?
Local Knowledge, Colonial Encounters, and Social Imagination
Standing Up with G̲a'ax̱sta'las
Jane Constance Cook and the Politics of Memory, Church, and Custom
Where Happiness Dwells
A History of the Dane-zaa First Nations
By Robin Ridington and Jillian Ridington with in collaboration with elders of the Dane-zaa First Nations
Written as I Remember It
Teachings (Ɂəms tɑɁɑw) from the Life of a Sliammon Elder
By Elsie Paul with Paige Raibmon and Harmony Johnson
From Treaty Peoples to Treaty Nation
A Road Map for All Canadians
By Greg Poelzer and Ken S. Coates
‹
›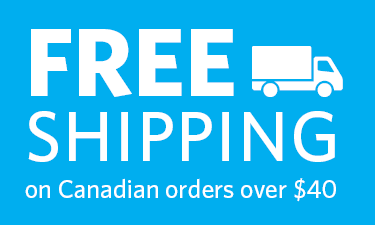 Find what you're looking for...
Publishers Represented
UBC Press is the Canadian agent for several international publishers. Visit our
Publishers Represented
page to learn more.