Athabasca University Press (AU Press) is the centre of scholarly publishing expertise for Athabasca University, Canada's Open University. It is the first scholarly press to be established by a Canadian university in the twenty-first century. AU Press is dedicated to the dissemination of knowledge and research through open access digital journals and monographs, as well as through new electronic media. AU Press will offer its imprint only to scholarship of the highest quality, as determined through peer review.
Showing 1-10 of 135 items.
Saving Southern Alberta's Coldwater Streams in the 1920s
Athabasca University Press
More info
Athabasca University Press
In this moving memoir, a Palestinian man recalls his childhood in Canada and the struggles he faced at the intersection of indigeneity, national identity, and marginality.
More info
Embodied Learning and Decolonization
Athabasca University Press
More info
The Archaeology of Perishable Remains on the Northern Plains
Athabasca University Press
This fully illustrated volume sheds new light on Plains culture and the centuries old use of the well-hidden space at Lookout Cave.
More info
A Legal Rights Guide for Canadian Children and Teens
Athabasca University Press
A practical guide to the law as it pertains to the young people of Canada.
More info
Kaj smo, ko smo
Athabasca University Press
Working within a postmodern style, this rhythmic and melodious collection of poems originally written in Slovenian by Cvetka Lipuš and translated here by Tom Priestly, blends the real with the surreal, dull urban lives with dreams.
More info
From Deep Freeze to Détente, 1945-1970
Athabasca University Press
During the Cold War, at a time when trade unions were a substantial force in both American and European politics, the fiercely anti-communist American Federation of Labour–Congress of Industrial Organizations, set a strong example for labour organizations overseas. Carew presents a lively and clear account of what has largely been an unknown dimension of the Cold War, mapping the international programs of the AFL–CIO and its relations with labour organizations abroad.
More info
A Memoir
Athabasca University Press
More info
Reconceiving Community in a Neoliberal Era
Athabasca University Press
If local governments accept a social agenda as part of their responsibilities, the contributors to Small Cities, Big Issues believe that small cities can succeed in reconceiving community based on the ideals of acceptance, accommodation, and inclusion.
More info
Engagement and Authenticity
Athabasca University Press
Conrad and Openo insist that moving to new learning environments, specifically those online and at a distance, afford opportunities for educators to adopt only the best practices of traditional face-to-face assessment while exploring evaluation tools made available by a digital learning environment in the hopes of arriving at methods that capture the widest set of learner skills and attributes.
More info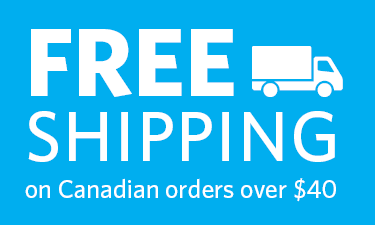 Find what you're looking for...
Publishers Represented
UBC Press is the Canadian agent for several international publishers. Visit our
Publishers Represented
page to learn more.