Athabasca University Press is Canada's first open access scholarly press. Founded in 2007 with the principal aim of reducing barriers to knowledge and increasing access to scholarship, AU Press is committed to bringing the work of emerging and established scholars to the public. With both an open-access journal and monograph program, they make a significant contribution to the growing body of academic and literary work that is available to a global readership at no cost to the reader.
Showing 141-149 of 149 items.
Athabasca University Press
In 1903, at the close of the Second Congress of the Russian Social Democratic Labour Party, the socialist party had split into two factions, those that would follow Lenin's proposed revolutionary path and those that would follow Iulii Martov—a group that would call themselves the Mensheviks. In this edition, Martov's only book is ably translated by Paul Kellogg and Mariya Melentyeva, making it available in English in its complete form for the first time in a hundred years.
More info
Athabasca University Press
In this lively and approachable volume based on his popular blog series, Martin Weller demonstrates a rich history of innovation and effective implementation of ed tech across higher education.
More info
Athabasca University Press
In this moving memoir, a Palestinian man recalls his childhood in Canada and the struggles he faced at the intersection of indigeneity, national identity, and marginality.
More info
The Archaeology of Perishable Remains on the Northern Plains
Athabasca University Press
This fully illustrated volume sheds new light on Plains culture and the centuries old use of the well-hidden space at Lookout Cave.
More info
Athabasca University Press
In North America and elsewhere, communities are fractured along ideological lines as social media and algorithms encourage individuals to seek out others who think like they do and to condemn those that don't. An essential guide for surviving in our polarized society, this book offers concrete strategies for refining how values and ideas are communicated.
More info
Historical Studies of Alberta and Beyond
Athabasca University Press
More info
Twelve Stories of Lahore
Athabasca University Press
In this poignant and meditative collection of short stories, Zubair Ahmad captures the lives and experiences of the people of the Punjab, a region divided between India and Pakistan.
More info
How Corporate Power Blocks Energy Democracy
Athabasca University Press
Rapidly rising carbon emissions from the intense development of Western Canada's fossil fuels continue to aggravate the global climate emergency and destabilize democratic structures. This book provides essential context to the climate crisis and will transform discussions of energy democracy.
More info
Graduate Education in Canada
Athabasca University Press
As Canadian universities work to increase access to graduate education, many are adopting blended modes of delivery for courses and programs. This book provides a comprehensive overview of current practices and opportunities for blended learning success.
More info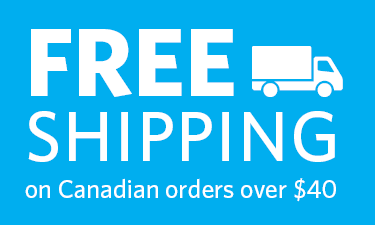 Find what you're looking for...
Publishers Represented
UBC Press is the Canadian agent for several international publishers. Visit our
Publishers Represented
page to learn more.