Attachment and Emotional Development in the Classroom
Theory and Practice
Jessica Kingsley Publishers
As of 2016 the Department for Education (DfE) want to ensure all trainee teachers have an understanding of emotional development and attachment, and so this book presents the key concepts that are essential for training in this area to ensure all teachers are up to date.

Attachment issues and mental health have a huge impact on pupils' performance and so an understanding of young people's emotional development is crucial for any teacher. Increasing teachers understanding and skills around emotional development can prevent many long term mental health difficulties in our schools and in our communities.

Key topics such as attachment theory, emotion coaching, tackling disruptive behaviour and the trauma continuum are introduced and explained, with advice and tips for a classroom setting offered throughout. The experiences of practitioners in the field are presented alongside those of researchers, offering a range of diverse perspectives including education, psychology and health. This is an essential text for trainee and practising teachers.
Colley and Cooper's new book is very timely. With teachers facing ever-mounting pressures to deliver results, the understanding of the barriers to learning has never been more important. Covering both evidence and impact, this book is desired reading for teaching staff who want to know more about the children in their classrooms and how they learn.

An informative, thought-provoking book seamlessly linking theory to practice. A must have for any newly qualified teacher during their first experiences with their very own class to help them to bridge gaps in the understanding of children with complex needs and guide their development more effectively.

This is an important book. David Colley and Paul Cooper have brought together an important and highly engaging set of contributions to the topic of attachment and emotional development in the classroom. The text grounds recent research in the reality of classroom activity and it will make a very important contribution to the development of practice in schools and the reflections of those who are preparing for professional engagement with some of the most vulnerable young people in our society.

David Colley is chair of SEBDA and senior lecturer in SEN/Lnclusion at Oxford Brookes University.
Paul Cooper is professor of education at the school of education, University of Leicester, UK. Paul is also co-chair of ENSEC, and the ENSEC representative at the European Centre for Educational Resilience and Socio-Emotional Health, University of Malta.
Forward by Barry Carpenter
Introduction / David Collery and Paul Cooper
1. Models of Emotional Development / David Collery and Paul Cooper
2. Attachment Behaviour and Learning / Heather Greddes
3. Neuroscience and Emotional Development: The Basics Explained / Maisie Satchwell-Hirst
4. Attachment Aware Schools / Janet Rose and Louise Gilbert
5. Emotion Coaching / Licette Gus and Felicia Wood
6. Promoting Resilience in Schools: The Importance of Both Training and Reflection for Teachers and School Staff / Mike Solomon
7. Emotional Development and Missed Early Experiences: The Nurture Group Approach / David Colley
8. Understanding the Impact of Trauma on Children in the Classroom / Betsy de Thierry
9. People Meet in a Classroom and Say 'Hello': A Psychoanalytic Perspective on the Emotional Relationship between the Teacher and Student / Peter Wilson
10. A Psychoanalytic Understanding of Change and Transition in Education / Biddy Youell
11. Supporting Children and Young People with Social, Emotional and Mental Health Difficulties: Working in a Multi-agency Team / Kathy Evans and Erica Pavord
12. Emotional Development and Children in Care: The Virtual School Perspective / Tony Clifford and Anne-Marie McBlain
13. Social Pedagogy in the Classroom: Supporting Children and Young People in Care / Emma Black, Michael Bettencourt and Claire Cameron
14. Including Children with Disorganised Attachment in Mainstream Primary Schools / Maggie Swarbrick
15. The Importance of Professional Supervision for All Staff in Schools / Dave Roberts
16. Emotional Development and Approaches to Classroom Management / Jon Reid
17. Disruptive Behaviour and Unsolved Problems / Poppy Nash
18. Classroom Behaviour: Finding What Works for You / John Visser
19. Supporting the Emotional Development of Teenagers / Janice Cahill
20. Conclusion: Drawing Together the Threads / David Collery and Paul Cooper
Author Biographies
Subject Index
Author Index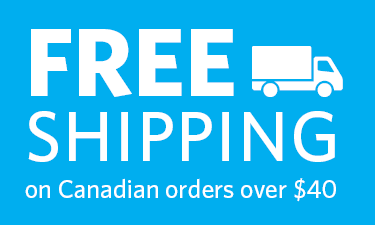 Find what you're looking for...
Publishers Represented
UBC Press is the Canadian agent for several international publishers. Visit our
Publishers Represented
page to learn more.