$39.95

Back Order
Ships in 4-6 weeks.
GO TO CART
Aztec Philosophy
Understanding a World in Motion
University Press of Colorado
In Aztec Philosophy, James Maffie shows the Aztecs advanced a highly sophisticated and internally coherent systematic philosophy worthy of consideration alongside other philosophies from around the world. Bringing together the fields of comparative world philosophy and Mesoamerican studies, Maffie excavates the distinctly philosophical aspects of Aztec thought.
 
Aztec Philosophy focuses on the ways Aztec metaphysics—the Aztecs' understanding of the nature, structure and constitution of reality—underpinned Aztec thinking about wisdom, ethics, politics,\ and aesthetics, and served as a backdrop for Aztec religious practices as well as everyday activities such as weaving, farming, and warfare. Aztec metaphysicians conceived reality and cosmos as a grand, ongoing process of weaving—theirs was a world in motion. Drawing upon linguistic, ethnohistorical, archaeological, historical, and contemporary ethnographic evidence, Maffie argues that Aztec metaphysics maintained a processive, transformational, and non-hierarchical view of reality, time, and existence along with a pantheistic theology. 

Aztec Philosophy will be of great interest to Mesoamericanists, philosophers, religionists, folklorists, and Latin Americanists as well as students of indigenous philosophy, religion, and art of the Americas.
 "Stunning . . . a major breakthrough that will be a game-changer in Mesoamerican studies." 
—Alan Sandstrom, Indiana University–Purdue University Fort Wayne
An elaborate, fascinating, and crucially important study of Aztec metaphysics . . . Maffie sets out to prove that the Aztecs not only had a philosophy, and a radically different one from the Greco-Christian West, but did philosophy as well. His account of this philosophy is fascinating and important, worthy of the best anthropology. Marshaling evidence from a number of sources (textual, graphic, archaeological) and necessarily disputing the claims of some of his scholarly predecessors, he describes a metaphysics so foreign to Western-Christian thinking that it should and must make us pause and consider the ground of Western philosophy and religion."
—David Eller, Anthropology Review Database
In this comprehensive study, James Maffie offers much more than an introduction to Aztec philosophy. For the reader unfamiliar with the Náhuatl-speaking people of the Central Valley of Mexico, whose capital Tenochtitlan was conquered by Hernán Cortés in 1521, Aztec Philosophy offers a close examination of Nahua life, thought, and culture; for the anthropologist and Mesoamericanist, it offers a philosophical lens through which to examine and evaluate standard interpretations of Aztec life and society; for the student of philosophy, it reconstructs a systematic and coherent worldview and provides enough material to pursue graduate level research; and for any reader, it is a model of how to bring multiple disciplines to bear on a topic that is beyond the scope of any one discipline."
—Robert Eli Sanchez, Notre Dame Philosophical Reviews
...the originality of this metaphysics shines through."
—L.M. Alcoff, CHOICE

"For scholars interested in indigenous heritage philosophy of the Americas, this text will delight with its metaphysical playfulness. It is, however, to be taken seriously. For if Maffie is correct in only some of his disagreements with traditionally received views, he has forever changed the weave of the rug! . . . I highly recommend this book to anyone wanting to know more about the heritage philosophies of our native soil. And all American philosophers should be familiar with the metaphysics of these philosophies if they hope to have any kind of understanding of their own philosophical influences since coming to the Americas!"
—Anne Schulherr Waters, APA Newsletter Indigenous Philosophy
"Aztec Philosophy not only provokes several debates within Aztec studies but also offers some excellent, new and innovative interpretations of Aztec cultural traditions such as ball games and the religious practice of sweeping. The book's rich linguistic, pictographic, historical, anthropological, and archaeological analysis will also serve as a valuable source for scholars and students interested in ancient Mexican culture."
—Jongsoo Lee, Journal of Anthropological Research
"I would recommend this book to anyone with a professional interest in Aztec culture, or Mesoamerican culture more broadly. It is worthwhile to a wide audience, including philosophers, historians, theologians, anthropologists, and archaeologists. . . . In reading this book, I feel as if I have not only increased my knowledge of Aztec culture. . . . I feel as if it has altered my own personal philosophy of how to Be in the world, or better, how to engage in an active process of Becoming."
—Anthropology News
"[A] comprehensive and beautifully argued account of Aztec (Mexica-Nahua) metaphysics. At 527 pages with over 1800 footnotes, it exercises a dazzling methodological and empirical precision and constitutes one of the most important treatises on Mesoamerican philosophy to date. It engages with and revises what have heretofore been the predominant interpretations of Nahua philosophy by the most important scholars in anthropology, linguistics, ethnohistory and literature. . . . Maffie's book is an exemplary exercise in interdisciplinary scholarship and will be invaluable to scholars from diverse fields. . . . The simultaneous clarity and poetic repetition make his argument not only convincing but stellar."
—Bulletin of Latin American Research 
"A masterful exposition of a fascinating topic." 
—Ethnohistory
James Maffie is principal lecturer in the Department of Philosophy and affiliate of the Latin American Studies Program at the University of Maryland.
Find what you're looking for...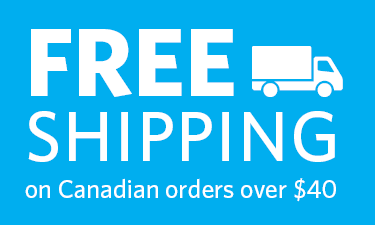 Publishers Represented
UBC Press is the Canadian agent for several international publishers. Visit our
Publishers Represented
page to learn more.