20 illustrations, 21 tables
Becoming Brothertown
Native American Ethnogenesis and Endurance in the Modern World
The University of Arizona Press
Histories of New England typically frame the region's Indigenous populations in terms of effects felt from European colonialism: the ravages of epidemics and warfare, the restrictions of reservation life, and the influences of European-introduced ideas, customs, and materials. Much less attention is given to how Algonquian peoples actively used and transformed European things, endured imposed hardships, and negotiated their own identities. In Becoming Brothertown, Craig N. Cipolla searches for a deeper understanding of Native American history.

Covering the eighteenth century to the present, the book explores the emergence of the Brothertown Indians, a "new" community of Native peoples formed in direct response to colonialism and guided by the vision of Samson Occom, a Mohegan Indian and ordained Presbyterian minister. Breaking away from their home settlements of coastal New England during the late eighteenth century, members of various tribes migrated to Oneida Country in central New York State in hopes of escaping East Coast land politics and the corrupting influences of colonial culture. In the nineteenth century, the new community relocated once again, this time to present-day Wisconsin, where the Brothertown Indian Nation remains centered today.

Cipolla combines historical archaeology, gravestone studies, and discourse analysis to tell the story of the Brothertown Indians. The book develops a pragmatic approach to the study of colonialism while adding an archaeological perspective on Brothertown history, filling a crucial gap in the regional archaeological literature.
Becoming Brothertown is a significant addition to historical archaeology and the study of ethnic identities. It adds an archaeological element to the history of an important Native American movement and provides both professionals and amateurs with a compelling story."—American Archaeology

"A well-written, well-formatted, and thoroughly engaging book."—Midcontinental Journal of Archaeology

"Of interest to historical archaeologists and ethnographers working with Indian communities . . . for its insights into how to read these necropolitical landscapes and for what it has to say about a more politically engaged archaeological practice."—American Anthropologist

"A well-written, insightful volume that should find a home on the shelf of any scholar interested in collaborative, decolonizing approaches to the archaeology and ethnohistory of ethnogenesis and cultural endurance."—American Antiquity

"Cipolla presents a complex case of indigenous community coalescence and migration in the face of colonialism examined through innovative multi-sited methods."—Choice

"A quality example of community archaeology and ethnohistoric research."—Ethnohistory

"The author synthesizes practice theory, semiotics, and a Barthian conception of ethnicity to produce a methodologically diverse and compelling argument about this group's survivance."—American Anthropologist

"Cipolla brings a robust theoretical inclination to his study, and a generative consideration of the very nature and dynamics of identity formation."—Early American Literature

"This book considers the various means and contexts of identity formation, endurance, and change of the Brothertown Indians. Cipolla gives voice to the community—both past and present—rather than standing as interlocutor in their stead."—Kathleen L. Hull, author of Pestilence and Persistence: Yosemite Indian Demography and Culture in Colonial California

"This is indeed a significant contribution to the historical anthropology of coalescent communities with Indigenous roots and to archaeological approaches to ethnogenesis in Native North America."—Martin D. Gallivan, author of James River Chiefdoms: The Rise of Social Inequality in the Chesapeake
 
Craig N. Cipolla is a lecturer in historical archaeology at the University of Leicester. He received funding for his work with the Brothertown Indian Nation from the National Science Foundation, the University of Pennsylvania Museum of Archaeology and Anthropology, and the Penn Center for Native American Studies.
Find what you're looking for...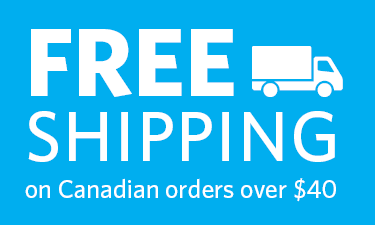 Publishers Represented
UBC Press is the Canadian agent for several international publishers. Visit our
Publishers Represented
page to learn more.