33 bw photos/illustrations, 2 maps
Bedouin Ethnobotany
The University of Arizona Press
A Bedouin asking a fellow tribesman about grazing conditions in other parts of the country says first simply, "Fih hayah?" or "Is there life?" A desert Arab's knowledge of the sparse vegetation is tied directly to his life and livelihood.
Bedouin Ethnobotany offers the first detailed study of plant uses among the Najdi Arabic-speaking tribal peoples of eastern Saudi Arabia. It also makes a major contribution to the larger project of ethnobotany by describing aspects of a nomadic peoples' conceptual relationships with the plants of their homeland.
The modern theoretical basis for studies of the folk classification and nomenclature of plants was developed from accounts of peoples who were small-scale agriculturists and, to a lesser extent, hunter-gatherers. This book fills a major gap by extending such study into the world of the nomadic pastoralist and exploring the extent to which these patterns are valid for another major subsistence type. James P. Mandaville, an Arabic speaker who lived in Saudi Arabia for many years, focuses first on the role of plants in Bedouin life, explaining their uses for livestock forage, firewood, medicinals, food, and dyestuffs, and examining other practical purposes. He then explicates the conceptual and linguistic aspects of his subject, applying the theory developed by Brent Berlin and others to a previously unstudied population. Mandaville also looks at the long history of Bedouin plant nomenclature, finding that very little has changed among the names and classifications in nearly eleven centuries.
This volume includes a CD-ROM featuring more than 340 color images of the people, the terrain, and nearly all of the plants mentioned in the text as well as an audio file of a traditional Bedouin song and its translation and analysis.
An essential volume for anyone interested in the interaction between human culture and plant life, Bedouin Ethnobotany will stand as a definitive source for years to come.
James P. Mandaville is the author of Flora of Eastern Saudi Arabia. Now retired, he resided in Saudi Arabia for much of his working life. He received his BS in Arabic from Georgetown University in 1957 and his PhD in arid lands resource sciences from the University of Arizona in 2004. He began his career in Saudi Arabia as an employee of the Arabian American Oil Company (now the Saudi Arabian Oil Company) and has worked as a consultant for rangeland restoration in Saudi Arabia. He now resides in Tucson.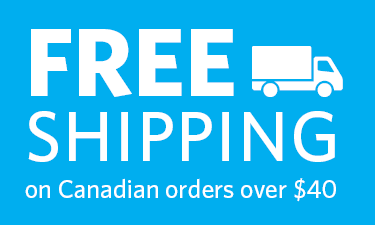 Find what you're looking for...
Publishers Represented
UBC Press is the Canadian agent for several international publishers. Visit our
Publishers Represented
page to learn more.