$22.95

Back Order
Ships in 4-6 weeks.
GO TO CART
Beginning with Chiles
Tiengui del Norte Publishing
Chile peppers are the essential ingredient in Mexican and southwestern cooking, but with endless varieties, names, types, and heat scales, chiles can be a challenge. To meet that challenge, Mary Lou and Jim Creechan have prepared a practical guide that tells how to roast, peel, and prepare chile peppers for authentic Mexican salsas, stuffers, and seasonings.
This handy guide focuses on the most common chiles available in supermarkets, grouping them for easy use, recognition, and substitution. You'll read about the small, hot snappies generally used in salsas, the larger, milder stuffers, the smoothies, and the seasoners. The authors provide practical preparation tips, handy hints, classic recipes, and information on their personal favorites.
Beginning with Chiles is the ultimate capsicum read for novice and connoisseur alike. Notes, comments, and anecdotes reflect the historical, cultural, and mythical significance of chiles, while recommended readings, chile charts, chile fiestas, and web sites are provided for the more adventurous readers. Versatile, practical, and informative, it's a total chile experience for all chile aficionados, seasoned or otherwise.
RECIPES Jalapeños: Salsa Mexicana / Salsa Verde / Hell's a Poppin' Jalapeño Salsa / Jalapeño Cream Sauce / Mango Jalapeño Salsa / Guacamole / Jalapeño Cream Cheese / Shrimp Supreme / Topopo Serranos: Pico de Gallo / Salsa Verde with Tomatillos / Chilaquiles Verdes / Island Salsa / Serrano Pesto / Ceviche / Shredded Fish / Black Bean Relish Habaneros: World's Hottest Table Salsa / Simply Habanero / Habanero Table Salsa / Salsa Habanero y Col / Habanero and Mango Salsa / Habanero Mayonnaise Stuffer Recipes: Rellenos Batters / Rellenos Classico! / Chiles Rellenos Casserole / Chiles Rellenos with Shrimp and Chipotle Mayo / Chiles Stuffed with Tuna / Chiles Rellenos con Maiz / Chiles Rellenos de Picadillo / Chiles en Nogada Rajas / Chile con Queso / Chile Verde / New Mexico Green Chile Salsas Smoothie Recipes: Basic Red Chile Sauce / Cheese Enchilada / Chicken Enchilada / Red Chilaquiles / Basic Ancho Sauce / Ancho Paste / Ancho Sauce with Orange Juice / Smoky Chile Pesto / Creamy Ancho Sauce / Dark Red Chile Sauce / Ancho and Tomatillo Salsa / Mango-Ancho Salsa / Stuffed Chile Anchos / Salsa Pasilla Seasoner Recipes: Hot Salsa de Chile de Arbol / Oaxacan Peanuts / Red Chile Oil / Tomato-Chiltepin Salsa / The Chiltepin Challenge / Chile Cheese / Crispy Chile Potatoes / Rice Rico / De Arbol-Ancho / De Arbol-Tomatillo / Homemade Chorizo Powder / Jaime's Special Seasoning Chipotle Recipes: Homemade Chipotle en Adobo / Chipotle Purée / Tomato-Chipotle Salsa / Pineapple-Chipotle Salsa / Chipotle Mayo / Chipotle Cream Sauce / Chipotle Dressing / Chipotle-Zucchini / Albondigas en Chipotle / Salsa de Chipotle
Mary Lou Creechan has lived and traveled in the Southwest and Mexico. She is co-owner of RRRico's catering in Toronto. Jim Creechan has lived and traveled in the Southwest and Mexico and is a sociologist at the University of Alberta and, in his spare time, a prize-winning cook.
Find what you're looking for...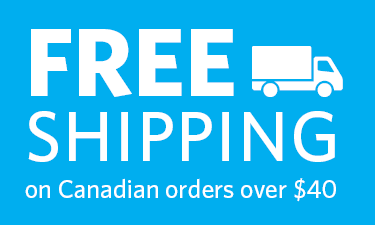 Publishers Represented
UBC Press is the Canadian agent for several international publishers. Visit our
Publishers Represented
page to learn more.