16 b&w illustrations, 30 tables
$69.00

Back Order
Ships in 4-6 weeks.
GO TO CART
Between the Andes and the Amazon
Language and Social Meaning in Bolivia
The University of Arizona Press
Why can't a Quechua speaker wear pants? Anna M. Babel uses this question to open an analysis of language and social structure at the border of eastern and western, highland and lowland Bolivia. Through an exploration of categories such as political affiliation, ethnic identity, style of dress, and history of migration, she describes the ways that people understand themselves and others as Quechua speakers, Spanish speakers, or something in between.
 
Between the Andes and the Amazon is ethnography in storytelling form, a rigorous yet sensitive exploration of how people understand themselves and others as members of social groups through the words and languages they use.
 
Drawing on fifteen years of ethnographic research, Babel offers a close examination of how people produce oppositions, even as they might position themselves "in between" those categories. These oppositions form the raw material of the social system that people accept as "normal" or "the way things are." Meaning-making happens through language use and language play, Babel explains, and the practice of using Spanish versus Quechua is a claim to an identity or a social position. Babel gives personal perspectives on what it is like to live in this community, focusing on her own experiences and those of her key consultants. Between the Andes and the Amazon opens new ways of thinking about what it means to be a speaker of an indigenous or colonial language—or a mix of both.
This superb study reveals the linguistic, sociopolitical, and cultural complexity confronted by Quechua and Spanish speakers and by Quechua-Spanish bilinguals in central Bolivia."—Choice

"This book is a model of both rigorous interdisciplinary research, and compassionate, engaged ethnography."—Anthropological Linguistics

"Babel's engaging and insightful analysis highlights the complexity inherent in linguistic and cultural contact. This beautifully written ethnography will be a crucial resource for linguistic anthropologists and scholars of Latin America."—Rusty Barrett, author of From Drag Queens to Leathermen: Language, Gender, and Gay Male Subcultures
 
"An innovative book, grounded in ethnography, while never losing sight of the linguistic details that pervade and inform our social world. One hopes that more books will be written in this spirit."—Anthony K. Webster, author of Intimate Grammars: An Ethnography of Navajo Poetry
Anna M. Babel is an associate professor in the Department of Spanish and Portuguese at the Ohio State University. A former Peace Corps volunteer, her research has focused on the Quechua-Spanish contact zone in central Bolivia. She is the editor of Awareness and Control in Sociolinguistic Research.
List of Illustrations
Acknowledgments

Introduction: Why Can't a Quechua Speaker Wear Pants?
Interlude: My Arrival Story
1. Western Highlands versus Eastern Lowlands: Cambas and Collas
Interlude: Living in Saipina
2. Meaning in Context
Interlude: On Being a Near-Native Speaker
3. Quecha and Spanish Languages and Speakers
Interlude: The New Neighborhoods
4. Legitimate Saipineños and Strangers: Race, Language, and Migration
Interlude: Civil Disobedience and Belonging
5. The Greens and the Blues: National Politics, Local Scale
Interlude: "¡Que viva el Falange carajo!"
6. The Past and the Future: Tradition and Modernity in Saipina
Interlude: At Home in the Saipina Valley
7. Cholita or Señorita? Gender Expression and Styles of Dress
Interlude: It's as If One Were Blind: Education and Literacy
8. The Rough Heels: Urban Migrants, Rural Roots
Interlude: From Saipina to Santa Cruz
Conclusion: Semiotic Fields
Postscript: Leaving

References
Index
Find what you're looking for...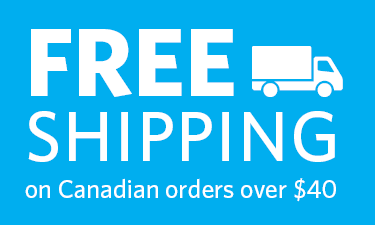 Publishers Represented
UBC Press is the Canadian agent for several international publishers. Visit our
Publishers Represented
page to learn more.