Beyond Indigeneity
Coca Growing and the Emergence of a New Middle Class in Bolivia
The University of Arizona Press
In Bolivia, the discourse on indigenous peoples intensified in the last few decades, culminating in the election of Evo Morales as president in 2005. Indigenous people are portrayed by the Morales government as modest, communitarian, humble, poor, anticapitalist, and economically marginalized. In his 2006 inaugural speech, Morales famously described indigenous people as "the moral reserve of humanity." His rhetoric has reached all levels of society—most notably the new political constitution of 2009. This constitution initiated a new regime of considerable ethnic character by defining thirty-six indigenous nations and languages.

Beyond Indigeneity offers new analysis into indigenous identity and social mobility that changes the discourse in Latin American social anthropology. Author Alessandra Pellegrini Calderón points out that Morales's presidency has led to heightened publicity of coca issues and an intensification of indigeneity discourse, echoing a global trend of increased recognition of indigenous peoples' claims. The "living well" attitude (vivir bien) enshrined in the new political constitution is generally represented as an indigenous way of life, one based on harmony and reciprocity, in sharp contrast to the capitalist logic of "living better" that is based on accumulation and expansion.

In this ethnography, Pellegrini explores the positioning of coca growers in Bolivia and their reluctance to embrace the politics of indigeneity by rejecting the "indigenous peoples' slot," even while they emerge as a new middle class. By staying in a space between ethnic categories and also between social classes, the coca growers break with the traditional model of social mobility in Latin America and create new forms of political positioning that challenge the dominant culturalist framework about indigeneity and peasants.
The author knits a complete picture of the class, race, and regional identities at play and weaves a complex tapestry of community structures."—Middle Atlantic Review of Latin American Studies

"Alessandra Pellegrini Calderón has lived, worked, and accompanied coca growers over several years, and paints a rich picture of the workings of this economic sector."—Nancy Postero, author of Now We Are Citizens: Indigenous Politics in Postmulticultural Bolivia
Alessandra Pellegrini Calderón is a research fellow in the Department of Social Anthropology and Cultural Studies at the University of Zurich.
List of Illustrations
Acknowledgments
A Note on Names

Introduction
1 Histories of Migration and Struggle
2 People and Coca Fields
3 Supplying Coca for a Nation
4 What Has a Long History Is the Land
5 Indigenous Morality and the Immoral Economy
Conclusion

Abbreviations
Notes
Glossary
References
Index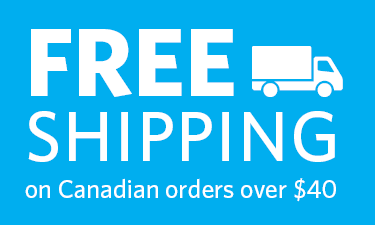 Find what you're looking for...
Publishers Represented
UBC Press is the Canadian agent for several international publishers. Visit our
Publishers Represented
page to learn more.