Big Promises, Small Government
Doing Less with Less in the BC Liberal New Era
The BC Liberal Party, under Gordon Campbell, won a massive majority in 2001 on the strength of its New Era electoral platform. On his first day in office, Campbell fulfilled the party's campaign pledge to dramatically reduce personal income taxes in British Columbia.
Big Promises, Small Government demonstrates the integral relationship between effective tax policy and sustainable social programs. In this important and original case study, George Abbott provides a rigorous analysis of an intense and often controversial period in the province's political history. Despite sharply declining economic indices, the new premier expected that lower taxes would spur investment and growth, essentially paying for themselves. Instead, the Campbell government's precipitous and ideological decision to cut taxes and exempt health and education – some 70 percent of the provincial budget – from any decrease in expenditures left smaller ministries scrambling to save $4.4 billion to meet a balanced budget. Severe budget cuts extended throughout social ministries with direct impact on their often vulnerable clients.
Big Promises, Small Government demonstrates the inherent difficulties that tax cuts present to small, open trading economies such as British Columbia's, which could not hope to reshape its local fortunes quickly amid broader global shifts. George Abbott's insider perspective and compelling insights on the genesis, implementation, and real-world consequences of a tax policy offer vital lessons to future governments and gripping reading on the effects of short-sighted tax cuts on a province.
This book will be of interest not only to political science scholars and students but also to a wide audience of political journalists, civil servants, policy specialists, public administrators, historians, and politically engaged readers.
Big Promises, Small Government is an excellent case study in public policy and New Public Management, written not just by a former political practitioner but by someone who was inside the very government that made these decisions.
In a landmark study of the Campbell years, Abbott tells the story of what went wrong, how it went wrong, and where many of the wrong-headed ideas came from in the first place. This book can be read as both an ugly slice of political history and an academic case study in public policy failure. But at the end of it, Abbott also reminds us that there were real victims in all this, and they included some of the most vulnerable citizens in the province.
George M. Abbott is a public policy consultant and president of Circle Square Solutions Ltd. in Victoria, British Columbia. He enjoyed thirty-five years in elected public office, including seventeen years as MLA for Shuswap and twelve years as a cabinet minister. Among his portfolios were Health; Education; Aboriginal Relations and Reconciliation; Sustainable Resource Management; and Community, Aboriginal, and Women's Services. Prior to his election to the legislature in 1996, George served in local government as director and chair of the Columbia Shuswap Regional District as a councillor at the District of Sicamous. He currently serves as director and chair of Technical Safety BC.
Related Titles
Bootstraps Need Boots
One Tory's Lonely Fight to End Poverty in Canada
By Hugh Segal
The New NDP
Moderation, Modernization, and Political Marketing
The Harper Era in Canadian Foreign Policy
Parliament, Politics, and Canada's Global Posture
Edited by Adam Chapnick and Christopher J. Kukucha
‹
›
Find what you're looking for...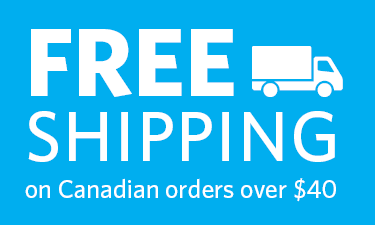 Publishers Represented
UBC Press is the Canadian agent for several international publishers. Visit our
Publishers Represented
page to learn more.