Bio-Guided Music Therapy
A Practitioner's Guide to the Clinical Integration of Music and Biofeedback
Jessica Kingsley Publishers
Bio-Guided Music Therapy explores the clinical integration of music and biofeedback, providing the practitioner with a rationale, historical context and detailed step-by-step instructions for implementing real-time physiological data driven music therapy.This practical guide introduces the fundamental principles of biofeedback and explores the use of music therapy interventions in the context of achieving skills in self-regulation of physiological response. The book looks at the primary modalities of biofeedback, in conjunction with the assignment of digitally sampled musical voices to specific body functions. Additional music therapy interventions discussed include guided imagery to music, toning, mantra meditation, drumming and improvisation. We see how physiological data taken in the moment and combined with music therapy techniques, may be successfully applied to the treatment of stress, anxiety, high blood pressure, chronic pain, dementia, migraine, ADHD and addictions.Instructive and accessible, this book will prove an essential resource for students and practitioners of music therapy, biofeedback practitioners, social workers, psychologists and healing arts professionals.
'I warmly recommend this book not only to professionals but also to the people interested to discover the ultimate frontiers of research in music and medicine.'- Dr. Alexander J. Graur, Ph.D., MT-BC, President, Medicamus Italiana Torino, Italy'In this century of science and music, Music Therapists are moving toward in-depth understanding of music's impact on physiologic function. Dr. Miller's brilliant and carefully researched book is most timely! Through astute and clear descriptions of state-of-the-art research and clinical work with sample cases, Dr. Miller informs on how biofeedback techniques, combined with targeted music therapy interventions, can result in physiological, psychological and cognitive rehabilitation. The information provides insight into how neurologic feedback training incorporating music therapy approaches can attain positive adaptations in a variety of diagnosed individuals. This book is an important contribution to the field.'- Dr. Dorita S. Berger, Ph.D., MT-BC, LCAT, clinician and author of Music Therapy, Sensory Integration and the Autistic Child and The Music Effect'Dr. Eric B. Miller is a pioneer in the documented core of music's role in wellness. Bio-Guided Music Therapy provides students, practitioners and musicians important insight into the energetic power of sound, harmony and music making.'- Don Campbell, author of Healing at the Speed of Sound and The Mozart Effect'Dr.aEric Millerahas done an outstanding job of synthesizing the fields ofabiofeedback, physiology and other bio medical techniques as they relate to music therapy and provides an excellent model for integrating these into clinical practice for such issues as ADHD, addictions and pain.'- Concetta M. Tomaino, D.A., MT-BC, LCAT, Executive Director/Co-Founder, Institute for Music and Neurologic Function and Senior Vice President, Music Therapy Services, Beth Abraham Family of Health Services, New York, USA.
Dr. Eric B. Miller is a psychotherapist, music therapist and biofeedback therapist with experience in inpatient, outpatient, corporate and educational settings. He lectures on Music Therapy at Immaculata University and Montclair University and is a regular speaker at international conferences. Dr. Miller founded the Biofeedback Network and serves as Executive Director of non-profit organizations Expressive Therapy Concepts and Music for People. He resides in Phoenixville, Pennsylvania.
Acknowledgements. Foreword by Joseph P. Scartelli. Foreword by C. Norman Shealy. About this Book. Introduction. Part 1: Historical and Theoretical Background. Personal Experiences at the Juncture of Music and Physiology. 1. Historical Background. 2. Shifting Healthcare Paradigms. Holistic/Reductionist Split. Music Therapy from the Holistic Perspective. 3. The Process of Gaining Legitimacy. What Constitutes Legitimacy? Individual Persistence. Grassroots Organization. Convincing Medical Research. Grandstanding with Music Therapy. Music Therapy and EEG from the Biomedical Perspective. 4. A Case for Integrating Music Therapy and Biofeedback. What is Music Therapy? Music as System Input and Output. Yin Yang and Homeostasis. Learning Theory and Neurofeedback: Stepping beyond Behaviorism. 5. Development of EEG-Guided Music Therapy for ADHD. Neurofeedback. When Neurofeedback Does Not Work. Comparing Stimulants with Neurofeedback. Music and Brainwaves. Theories of ADHD Related to Brain Function. Part 2: Physiological Measures, Assessment and Digital Music Parameters. Personal Experiences at the Juncture of Music and Physiology. 6. Biofeedback Measures with Music. EMG Muscle Monitoring. Electrodermography (EDG). TEMP - Thermal Biofeedback. HR Heart Rate. HRV Heart Rate Variability. BVP Blood Volume Pulse. EEG Brainwaves. HEG Hemoencephalography. Artifact. Displays and Controls. 7. Adding Physiological Measures to Music-Therapy Assessments. Introduction. Elements of Assessment. Improvisational Music-Therapy Assessment. Improvisation Assessment Profiles. Psychoanalytic Music-Therapy Assessment. Receptive Music-Therapy Assessment. Family Music-Therapy Assessment. Educational Music-Therapy Assessment. Additional Types of Music-Therapy Assessment Functions. Future Visions of Music-Therapy Assessment. Neuro-Imaging. Conclusion. Part 3: Practicing Bio-Guided Music Therapy. Personal Experiences at the Juncture of Music and Physiology. 8. Role of the Music Therapist in Bio-Guided Music Therapy. Maintaining the Integrity of the Musical Environment. Contraindications. 9. Bio-Guided Music Therapy for Stress. The Bio-Guided Imagery Process. Meditation. Toning. 10. Bio-Guided Music Therapy for ADHD. EEG Subtypes of ADHD. EEG for ADHD. HEG for ADHD and Autism. Summary. 11. Bio-Guided Music Therapy for the Aging. EEG for Aging Issues. HRV for Aging Issues. 12. A Multi-Modal Approach to Addictions Utilizing Music Therapy and Biofeedback. Addictive Personality Traits and Yin/Yang Theory. Depression and Addiction. Physiological Approach Based in AA Philosophy. Relapse Triggers. 13. Bio-Guided Music Therapy for Pain. Back Pain. Headache. Functional Abdominal Pain. Part 4: A Glimpse of the Future. Personal Experiences at the Juncture of Music and Physiology. Future Directions. Appendix A: Neurofeedback with Music for ADHD Pilot Research. Appendix B: Contributors. About the Author. Glossary. References.
Find what you're looking for...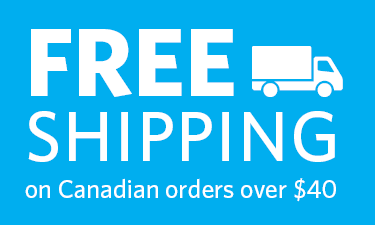 Publishers Represented
UBC Press is the Canadian agent for several international publishers. Visit our
Publishers Represented
page to learn more.