Biting the Hands that Feed Us
How Fewer, Smarter Laws Would Make Our Food System More Sustainable
Food waste, hunger, inhumane livestock conditions, disappearing fish stocks—these are exactly the kind of issues we expect food regulations to combat. Yet, today in the United States, laws exist at all levels of government that actually make these problems worse. Baylen Linnekin argues that, too often, government rules handcuff America's most sustainable farmers, producers, sellers, and consumers, while rewarding those whose practices are anything but sustainable.

Biting the Hands that Feed Us introduces readers to the perverse consequences of many food rules. Some of these rules constrain the sale of "ugly" fruits and vegetables, relegating bushels of tasty but misshapen carrots and strawberries to food waste. Other rules have threatened to treat manure—the lifeblood of organic fertilization—as a toxin. Still other rules prevent sharing food with the homeless and others in need. There are even rules that prohibit people from growing fruits and vegetables in their own yards.

Linnekin also explores what makes for a good food law—often, he explains, these emphasize good outcomes rather than rigid processes. But he urges readers to be wary of efforts to regulate our way to a greener food system, calling instead for empowerment of those working to feed us—and themselves—sustainably. 
Linnekin is fervent about flawed policy. His book cleverly and precisely decries how the federal government's rules and restrictions regarding food are a serious disservice to producers and consumers alike.
A detailed, fascinating...account of the unforeseen counsequences of FDA rules and regulations.' 
Makes a strong case that the biggest issues facing our nation's food supply are ones deserving bipartisan solutions—and that those solutions might actually entail fewer, better food laws instead of a spate of new ones.
Applies a critical eye to the unintended consequences of many rules and regulations...Linnekin doesn't just rely on stats, he tells the personal stories of small-business owners who've been harmed by various rules.
Linnekin mixes his mastery of history and law with a great sense of humor and frustration at a regulatory and cultural system that is completely at odds with itself. This is the book to give to your farmer-market friends who love Whole Foods, mandatory GMO labeling, and dictating what is good not just for themselves but everyone in society.' 
Promoting a libertarian take on the regulation of organic food, this engaging book presents a fresh perspective on a popular topic...With example after example, Biting effectively makes the case that organic farmers should be allowed to do what they do best, with less regulation and oversight...Regardless of their political affiliation, many audiences will find this book fascinating.' 
A seasoned food lawyer and law professor, [Linnekin] keeps an eagle eye out for the head-smacking inanities that creep into the regulatory language...Linnekin's book is must reading for anyone affected by food regulations.
Provocative...Linnekin leaves the reader with guiding principles of how we can transform food policy in a direction that promotes—not inhibits sustainability.
Boldy and vociferously argues that many of the general food rulings lead to food wastage, exclusion of artisinal produce, and in some instances may affect public health...This volume provides helpful insight inot the many restrictive edicts that hamper the sustainability of the public and private food system.
Impressively well researched, written, organized, and presented, Biting the Hands that Feed Us is as informed and informative as it is thoughtful and thought-provoking. A critically important contribution to our on-going national conversations over food safety, animal management, contemporary hunger management, and related social issues.
A provocative critique of current food policy from a libertarian perspective.
Equal parts tragedy and comedy, Biting the Hands that Feed Us exposes many absurdities in current food law, while celebrating ethical entrepreneurs. This witty, incisive book will outrage and ultimately inspire you.
A well-researched, fascinating investigation into how misguided government rules hinder our dreams for a future of sustainable, local food in America. From the unintended consequences of well-meaning rules to sheer manipulation of the system by Big Food, Linnekin shows again and again how small farms and family businesses lose out. Biting the Hand That Feeds Us reveals how the simple act of bringing food to market, has, under a thicket of regulations, become a Herculean task. For anyone interested in the farm-to-table movement, this book is a must-read.
As Biting the Hands that Feed Us explains in an accessible and entertaining way, too often our legal system not only fails to protect us, but even undermines our efforts. While I don't always agree with Baylen Linnekin, I appreciate his willingness to challenge assumptions about food regulations. His book is an important contribution to the food policy discourse.
If you ever wondered why local, sustainable, innovative food is either expensive or difficult to find, Linnekin lays out the reason brilliantly: a plethora of antagonistic government rules. A must-read for all who desire the ultimate personal liberty: the right to choose our food.
Baylen J. Linnekin, a food lawyer, scholar, and lecturer, is an adjunct professor at George Mason University Antonin Scalia Law School, where he teaches Food Law & Policy. He also serves on the board of the Academy of Food Law & Policy. Linnekin's work has appeared in the Wisconsin Law Review, Boston Globe, New York Post, Newsweek, and elsewhere. He has appeared on MSNBC and Fox Business Channel, among many other radio and television stations, and has been quoted by the Wall St. Journal, Washington Post, L.A. Times, Reuters, Agence France-Presse, and dozens of other media outlets.
Introduction

Chapter 1. Unsafe at Any Feed
Chapter 2. "Big Food" Bigger Thanks to "Big Government"
Chapter 3. Wasting Your Money, Wasting Food 
Chapter 4.  I Say "Tomato," You Say "No"
Chapter 5:  There Are Good Food Rules 
Conclusion
Find what you're looking for...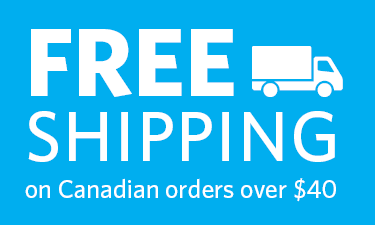 Publishers Represented
UBC Press is the Canadian agent for several international publishers. Visit our
Publishers Represented
page to learn more.