Black Girl Magic Beyond the Hashtag
Twenty-First-Century Acts of Self-Definition
The University of Arizona Press
Hashtag or trademark, personal or collective expression, #BlackGirlMagic is an articulation of the resolve of Black women and girls to triumph in the face of structural oppressions. The online life of #BlackGirlMagic insists on the visibility of Black women and girls as aspirational figures. But while the notion of Black girl magic spreads in cyberspace, the question remains: how is Black girl magic experienced offline?

The essays in this volume move us beyond social media. They offer critical analyses and representations of the multiplicities of Black femmes', girls', and women's lived experiences. Together the chapters demonstrate how Black girl magic is embodied by four elements enacted both on- and offline: building community, challenging dehumanizing representations, increasing visibility, and offering restorative justice for violence.

Black Girl Magic Beyond the Hashtag shows how Black girls and women foster community, counter invisibility, engage in restorative acts, and create spaces for freedom. Intersectional and interdisciplinary, the contributions in this volume bridge generations and collectively push the boundaries of Black feminist thought.
Julia S. Jordan-Zachery is a professor and chair in the Africana Studies Department at University of North Carolina at Charlotte. Her interdisciplinary research focuses on African American women and public policy. She is also the author of the award-winning book Black Women, Cultural Images, and Social Policy and Shadow Bodies: Black Women, Ideology, Representation, and Politics. Jordan-Zachery currently serves as the president of the Association for Ethnic Studies.

Duchess Harris is a professor of American studies at Macalester College. She is a scholar of contemporary African American history and political theory. Her academic books include Racially Writing the Republic: Racists, Race Rebels, and Transformations of American Identity and Black Feminist Politics from Kennedy to Trump. She is the curator of the Duchess Harris Collection, which has more than sixty books written for third through twelfth graders.
Foreword
JANELL HOBSON

Acknowledgments

Introduction. We Are Magic AND We Are Real: Exploring the Politics of Black Femmes, Girls, and Women's Self-Articulation
JULIA S. JORDAN-ZACHERY AND DUCHESS HARRIS
1. Movement Makers: A Historical Analysis of Black Women's Magic in Social Movement Formation
RASHIDA L. HARRISON
2. "I Can Only Do Me": African American, Caribbean American, and West African Girls' Transnational Nature of Self-Articulation
LECONTÉ J. DILL, SHAVAUN S. SUTTON, BIANCA RIVERA, AND ABENA AMORY-POWELL
3. Identity in Formation: Black Girl Critical Literacies in Independent Schools
CHARLOTTE E. JACOBS
4. What We Know and How We Know It? Defining Black Girlhood Spirituality
PORSHÉ R. GARNER
5. Conjuring Ghosts: Black Girlhood Hauntings and Speculative Performances of Reappearances
JESSICA L. ROBINSON
6. What Does #BlackGirlMagic Look Like? The Aesthetics of Black Women's Afropunk Citizenship
MARLO D. DAVID
7. Daughter Mother: An Intergenerational Conversation on the Meaning of #BlackGirlMagic
MAKEEN J. ZACHERY AND JULIA S. JORDAN-ZACHERY
Afterword: BlackGirlMagic Is Real
TAMMY OWENS

Contributors
Index
Find what you're looking for...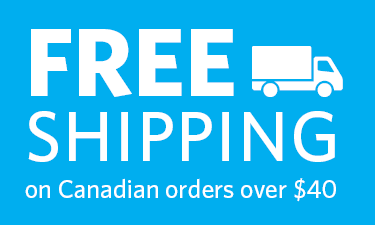 Publishers Represented
UBC Press is the Canadian agent for several international publishers. Visit our
Publishers Represented
page to learn more.