24 b&w illustrations, 4 tables
Brazil's Long Revolution
Radical Achievements of the Landless Workers Movement
The University of Arizona Press
Economic crises in the Global North and South are forcing activists to think about alternatives. Neoliberal economic policies and austerity measures have been debated and implemented around the globe. Author Anthony Pahnke argues that activists should look to the Global South and Brazil for inspiration.

Brazil's Long Revolution shows how the Movimento dos Trabalhadores Rurais Sem Terra (the Brazilian Landless Workers Movement, or MST) positioned itself to take advantage of challenging economic times to improve its members' lives. Pahnke analyzes the origins and development of the movement, one of the largest and most innovative social movements currently active. Over the last three decades, the MST has mobilized more than a million Brazilians through grassroots initiatives, addressing political and economic inequalities.

The MST and its allies—together known as the Landless Movement—confront inequality by constructing democratic ways of governing economic, political, and social life in collectivized production cooperatives, movement-run schools, and decentralized agrarian reform encampments and settlements. Their strategies for organizing political, economic, and social life challenge the current neoliberal orthodoxy that privileges individualized, market-oriented practices.

Based on research conducted over five years, Pahnke's book places the Landless Movement squarely within the tradition of Latin American revolutionary struggles, while at the same time showing the potential for similar forms of radical resistance to develop in the United States and elsewhere in the Global North.
By employing concepts from Lenin, Carl Schmitt, Antonio Negri, and Enrique Dussel, et al., Pahnke avoids simple dichotomies of reform versus revolution while analyzing MST programs and tactics, revealing an underlying and enduring radical approach to social change. This is a scholarly, thought-provoking book."—Choice

"Brazil's Long Revolution enables a different and broad understanding of the Landless Workers Movement's project, its continuity with the past, and its possible next phase in the now-so-uncertain future."—Patricia M. Rodríguez, Department of Politics, Ithaca College
Anthony Pahnke is an assistant professor in the Department of International Relations at San Francisco State University. Raised on a small dairy farm in eastern Wisconsin, Pahnke remains connected with small rural farmer and farmworker organizations in Wisconsin and elsewhere in the United States.

 
List of Illustrations
Preface
A Note on Names
List of Abbreviations

Introduction. From Horses to Health Care: Brazil's Landless Revolution
1. Theory and Practice of Revolutionary Political Action
2. The Revolution in Education, Economic Development, and Agrarian Reform
3. Working with the Past: Incorporating Public Policy, Religion, and Prior Movement Tactics
4. Mobilizing Through Neoliberalism: Revolutionary Persistence and Decline
5. Dilemmas and Challenges When Confronting an "Allied" Government
Conclusion. Lessons from the Landless Revolution? Post-Workers'Party Brazil and Revolutionary Political Action in the Global North

Notes
Bibliography
Index
Find what you're looking for...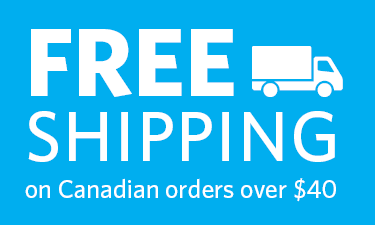 Publishers Represented
UBC Press is the Canadian agent for several international publishers. Visit our
Publishers Represented
page to learn more.