Cambodge
The Cultivation of a Nation, 1860–1945
University of Hawai'i Press
This strikingly original study of Cambodian nationalism brings to life eight turbulent decades of cultural change and sheds new light on the colonial ancestry of Pol Pot's murderous dystopia. Penny Edwards recreates the intellectual milieux and cultural traffic linking Europe and empire, interweaving analysis of key movements and ideas in the French Protectorate of Cambodge with contemporary developments in the Métropole. From the naturalist Henri Mouhot's expedition to Angkor in 1860 to the nationalist Son Ngoc Thanh's short-lived premiership in 1945, this history of ideas tracks the talented Cambodian and French men and women who shaped the contours of the modern Khmer nation. Their visions and ambitions played out within a shifting landscape of Angkorean temples, Parisian museums, Khmer printing presses, world's fairs, Buddhist monasteries, and Cambodian youth hostels. This is cross-cultural history at its best.
With its fresh take on the dynamics of colonialism and nationalism, Cambodge: The Cultivation of a Nation will become essential reading for scholars of history, politics, and society in Southeast Asia. Edwards' nuanced analysis of Buddhism and her consideration of Angkor's emergence as a national monument will be of particular interest to students of Asian and European religion, museology, heritage studies, and art history. As a highly readable guide to Cambodia's recent past, it will also appeal to specialists in modern French history, cultural studies, and colonialism, as well as readers with a general interest in Cambodia.
In Cambodge: The Cultivation of a Nation, Penny Edwards examines brilliantly the metamorphosis of the kingdom of Cambodia into the French-Khmer colonial entity of Cambodge—the chrysalis from which today's Cambodia has emerged. Demonstrating a masterful command of scholarship and of archival, literary, and popular sources, Edwards reveals not a simple dance of colonial domination and resistance but an array of complex collaborations through which Khmer subjects adapted, and embraced as their own, processes set in train by the French: to iconize and secularize Angkor Vat; to promote a Khmer Buddhism separate from Thai influence and free of hoary superstitions; and to root 'Khmerness' both in a romanticized antiquity and France-led modernity.
In a narrative that is elegantly crafted and ultimately gripping, Edwards links the colonial world of schools, research institutes, and print culture and of museums, monuments, and tourism to the post-colonial nation-building projects of Sihanouk, Lon Nol, and Pol Pot. In doing so, she brings legibility to highly theorized subjects such as hybridity, authenticity, and nationalism and both complicates and enriches our understanding of the colonial era and its legacies in modern Southeast Asia—demonstrating, as Harry J. Benda did, how rigorous historical scholarship can expose surprising ways in which the past is complicit in the present.
With its heavy emphasis on cultural developments, this complex and important book complements more traditional histories of Cambodia.
This book is an important contribution to the study of cultural nationalism generally and a superb study of its formation in Cambodia.
The publication of Penny Edwards' long-awaited book dealing with 'the cultivation of a [Cambodian] nation' is cause for celebration. Based on exceptionally wide-ranging research and source materials, it provides a convincing argument for the proposition that the years of the French protectorate over Cambodia (1863–1953) saw the deliberate construction of a received view of Cambodia's politico-cultural history, an undertaking in which both Cambodians and French played their parts.
Fascinating. . . . Cambodge is an insightful and thought-provoking book. It is a very strong contribution to the literature on colonial South-East Asia and fills a major gap in the historiography on Cambodia. It will be necessary reading for specialists in the region, but will be a useful text for undergraduate and postgraduate courses as well. The book is especially recommended for those working on intellectual transformations in Buddhist South-East Asia in the nineteenth and twentieth centuries.
Penny Edwards' Cambodge is an original and impressive tour de force of scholarly analysis. She provides a richly textured cultural genealogy of state formation in Cambodia by reassessing the impact of French colonialism on modern Khmer thought and nation building. Relying on extensive archival research, Edwards traces a complex cultural history of Angkor as the site of competing religious and political investment that not only redefined regional boundaries and imperial power relations but also determined the very notion of Khmerness. Her book is a most important intervention in Southeast Asian history and should engage scholars across such diverse disciplines as archaeology, art, history, religion, cultural and literary studies.
Cambodge utilizes an impressive range of sources to explore the complex relationship between colonialism and nationalism. In this well-conceived, highly readable book, Edwards examines museography, spectacles, the politics of authenticity, religion, arts and crafts, and tourism and architecture, among others, to reveal the many uses of the Cambodean past(s). Previous work on Cambodia has focused overwhelmingly on Angkor or Pol Pot's regime: at last, a book fills the void in between, while also shedding new light on both.
Find what you're looking for...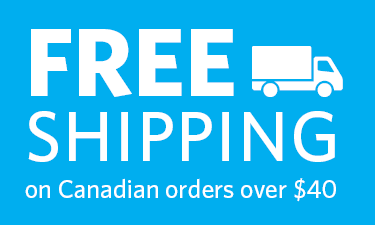 Publishers Represented
UBC Press is the Canadian agent for several international publishers. Visit our
Publishers Represented
page to learn more.