Can I tell you about Asthma?
A guide for friends, family and professionals
Jessica Kingsley Publishers
Meet Alfie - a young boy with asthma. Alfie invites readers to learn about asthma from his perspective, describing how it feels to have an asthma attack and what the common triggers are. He talks about the challenges of having asthma and how important it is that his friends and the people around him can recognise the signs when he starts feeling short of breath and know how to help. Alfie also gives simple instructions on using asthma inhalers and other medical treatments.
This illustrated book is full of useful information and will be an ideal introduction for young people, aged 7 upwards, as well as parents, friends, teachers and nurses. It is also an excellent starting point for family and classroom discussions.
This is a book that should be in each school and will be invaluable for parents too. – Healthy Books
Lesley Mills offers a medically accurate, age appropriate and accessible way for children, parents and teachers to learn more about asthma. With Rosy Salaman's delightful illustrations, young Alfie comes alive as our guide and teacher. As Alfie says so well, "I think most people would like to help, but they just don't know the right thing to do." Lesley Mills generously shares her wisdom through Alfie, so that we will all know the right things to do and to say when it comes to asthma. I highly recommend this resource to everyone on both sides of the Atlantic. – Robert Oliphant, President, Asthma Society of Canada
Lesley Mills is an Asthma Specialist Nurse Advisor and has worked in many different surgeries across the UK. She has completed several courses on Asthma management and has run Asthma education sessions for nurses and doctors. Lesley has recently accepted the post of Asthma Specialist Nurse with Asthma UK and is very much looking forward to working for them. Lesley hopes the book will help spread awareness and understanding amongst patients and the general public about correct and effective Asthma care. She lives in Hertfordshire, UK. Rosy Salaman is an artist and illustrator who studied History of Art at Bristol University and Illustration at the Chelsea College of Art & Design. She lives in London, UK.
Acknowledgements. Introduction. 1. Introducing Alfie who has Asthma. 2. What is it like to have Asthma?. 3. Things about having Asthma that make you feel worried and upset. 4. How people treat you. 5. What is Asthma? 6. Asthma medication. 7. Asthma inhalers, spacers and techniques. 8. Asthma medication at school. 9. Diagnosing Asthma and tests. 10. Asthma triggers. 11. Emergency treatment. 12. Asthma facts and figures. 13. More information about Asthma and Asthma medication. 14. How teachers can help. 15. How parents can help. Recommended reading, websites and organisations.
Find what you're looking for...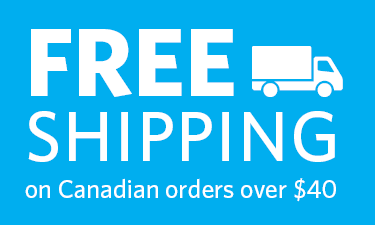 Publishers Represented
UBC Press is the Canadian agent for several international publishers. Visit our
Publishers Represented
page to learn more.