Canto hondo / Deep Song
The University of Arizona Press
Canto hondo / Deep Song honors the Andalusian deep lyric, or canto hondo, poetry of famed Spanish writer Federico García Lorca through rich and expressive poems. Francisco X. Alarcón deftly places Spanish and English side-by-side in this bilingual collection that is a modern meditation on love, self, loss, and universal truths.

In this new collection, Alarcón creates poetry with roots in Gypsy songs clapped out in the distinctively short rhythms of flamenco music. Each page lifts the heart and stirs the soul by delving deep into the struggle for self and sexual identity.

Canto hondo / Deep Song includes 106 poems divided into four sections that articulate struggle, otherness, and the meaning of the poetic landscape. Like Lorca, Alarcón seeks out the fault lines where the lyric and the political bleed productively and proactively into one another.

An important voice in Chicano and GLBT poetry, Alarcón writes with a complex, emotionally powerful style that is accessible to students and all lovers of poetry and poetic traditions.
In this collection, Alarcón provides his readers a truly ambitious, multifaceted, and polyphonic deep song, as sustained and distinguished as the oeuvre of this singular poet himself."—Gary Keller, founder and editor of The Bilingual Review / La Revista Bilingüe

"In Canto hondo / Deep Song, a new bilingual collection, poems draw matter from the Earth itself to address love and lust in a gorgeous and frank canto inspired by Federico García Lorca's own Canto Hondo. 'Now you turn out to be a continent where I can spend my whole life and never really finish exploring you,' writes Francisco X. Alarcón, an observation that augurs the experience of reading this important new collection by one of our most significant Chicano poets."—Carmen Giménez Smith, author of Milk and Filth
A vibrant, moving, erotic, and highly charged sequence of poems."—Ray Gonzalez, author of Soul Over Lightning
Over the span of his career in letters, Francisco X. Alarcón has regaled us with his celebratory, joyful verse borne out of his love and respect for nature, community, culture, and the every day moments in life worth singing about. With Canto Hondo/ Deep Song, he reminds us that when the heart aches, it too carries an impressive tune—urgent, far-reaching and devastatingly true."—Rigoberto González, author of Red-Inked Retablos
A brilliant minimalist, Francisco X. Alarcón writes poems carved out of sky and earth. His images come elemental. His words nourish ours. The linguistic and emotional pleasures in Canto Hondo/ Deep Song accumulate beautifully, deftly. Before we know it, sparks turn into stars, and 'suddenly/ on the tip/ of our tongues/--a galaxy!' "—Eduardo Corral, author of Slow Lightning
Alarcón's new book evokes and celebrates the deep song of the Chicana/o literature, from its Pre-Cortesian roots to its politically fraught present."—The Volta Blog
Francisco X. Alarcón teaches at University of California, Davis, where he directs the Spanish for Native Speakers Program. He is the author of twelve volumes of poetry, including From the Other Side of Night / Del otro lado de la noche: New and Selected Poems,  Borderless Butterflies / Mariposas sin fronteras, Of Dark Love, and Sonnets to Madness and Other Misfortunes. He is also an award-winning author of six books of bilingual poems for children.
I. CANTO VIVO / LIFE SONG
II. DIALÉCTICA DEL AMOR / DIALECTICS OF LOVE
III. CANTO HONDO / DEEP SONG
IV. ÁRBOL DE LA VIDA / TREE OF LIFE

Acknowledgments
Find what you're looking for...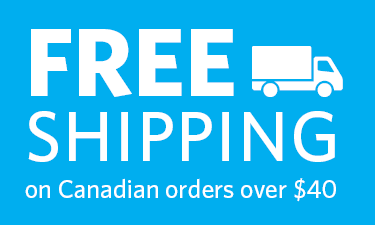 Publishers Represented
UBC Press is the Canadian agent for several international publishers. Visit our
Publishers Represented
page to learn more.