$19.95

Back Order
Ships in 4-6 weeks.
GO TO CART
Chasing Arizona
The University of Arizona Press

It seemed like a simple plan—visit fifty-two places in fifty-two weeks. But for author Ken Lamberton, a forty-five-year veteran of life in the Sonoran Desert, the entertaining results were anything but easy. Chasing Arizona takes readers on a yearlong, twenty-thousand-mile joy ride across Arizona during its centennial, racking up more than two hundred points of interest along the way. This book is an adventure story, a tale of Arizona, and a celebration of what makes the state a great place to visit and live.
Ken Lamberton is the author of several books. Lamberton holds degrees in biology and creative writing from the University of Arizona and lives with his wife in a 1890s stone cottage near Bisbee.

Arizona Map

List of Illustrations

The Insanity of Bright Ideas

January: Turquoise

Week 1.          Haunted by the Blues: Bisbee

Week 2.          Pancho Villa's Ride: Douglas

Week 3.          Wanted Dead and Alive:  Tombstone

Week 4.          Outnumbered by the Dead: Dragoon, Butterfield Station, and Amerind Foundation

February: Cactus Wren

Week 5.          Arizona's Civil War: Picacho State Park

Week 6.          A Taste of History: Tumacácori Mission and the Santa Cruz Spice Co. 

Week 7.          At the Foot of Black Mountain: Tucson

Week 8.          On the Banks of the San Pedro: San Pedro House and Murray Springs

March: Paloverde Tree

Week 9.          High Jinks in the High Desert: Campo Bonito and High Jinks

Week 10.        Roadside Snake Handlers: Arizona-Sonora Desert Museum

Week 11.        Reshaping the Wild: Fossil Creek

Week 12.        Queen of the Wood: Madera Canyon

Week 13.        Lost Dutchman Hunters.  Superstition Mountain Museum

April: Saguaro Blossom

Week 14.        A Living Ghost Town's Garden Spot: Superior and the Boyce-Thompson Arboretum

Week 15.        An Arizona Treasure: Richard Shelton  

Week 16.        The Last Camp of Hi Jolly: Quartzite

Week 17.        Five Old Crabs: Gila Bend, Painted Rock, and The Oatman Massacre

May: Two-tailed Swallowtail Butterfly

Week 18.        Fallen from the Sky: Box Canyon

Week 19.        Digging Graves: Patagonia

Week 20.        Pluto Lives Here: Flagstaff, Arizona's First International Dark Sky City

Week 21.        A Ring above the Rim: Grand Canyon

June: Apache Trout

Week 22.        Risen from Ashes: Phoenix

Week 23.        Chasing Gods: Kitt Peak National Observatory

Week 24.        Chubasco: Lemmon Rock Lookout

Week 25.        The Great Two-tailed Swallowtail Butterfly Hunt: Tucson's Tohono Chul

Week 26.        Chasing the Apache Trout: White Mountains 

July: Arizona Treefrog

Week 27.        Chasing the Apache Trout II:  Wolf Country

Week 28.        Wedding Day: Sweet Child of Mine

Week 29.        Hope and Serendipity in Apache Country: Hawley Lake

Week 30.        The Wisdom of Serpents: Huachuca Mountains

August: Ridge-nosed Rattlesnake

Week 31.        Our Lady of the Traveling Cross: Holy Trinity Monastery

Week 32.        Chasing the State Butterfly (Again!): Chiricahua Mountains

Week 33.        Indian Traders and Skinwalkers: Ganado and the Hubbell Trading Post

Week 34.        Getting My Kicks: Historic Rt. 66 from Petrified Forest to Meteor Crater

Week 35.        Land of Gorges, People of the Fourth World: Grand Falls 

September: Petrified Wood

Week 36.        Lost in a Vortex: Sedona

Week 37.        Bottle-shocked: Verde Valley Wine County

Week 38.        Tripping the Strip: The Arizona Strip

Week 39.        It's All About Altitude: Humphreys Peak

October: Ringtail

Week 40.        Bottle-shocked Part II: The Ale Chaser. Jerome and the Verde Canyon Railroad

Week 41.        There's Nothin' like Mutton: Four Corners Monument

Week 42.        The Rise of Arizona Wine: Willcox

Week 43.        Still A Population of One: Ruby

November: Bola Tie

Week 44.        On the Trail of What's Hot in Mormon Country: Safford

Week 45.        Three Generations of Baking Thingamajigs: Globe

Week 46.        A Living Monument: Canyon De Chelly

Week 47.        On the Road to Arizona's West Coast: Wickenburg to Kingman to Lake Havasu City and the Bill Williams River

Week 48.        3:10 to Yuma by Kayak: The Yuma Territorial Prison

December: Colt .45 Single Action Army Revolver

Week 49.        Mockingbird Blues: Slaughter Ranch and the San Bernardino NWR

Week 50.        The Natural Habitat of Rattlers and Revolvers: Rattlesnake Gifts

Week 51.        Arizona's Christmas City: Prescott

Week 52.        Blitzkrieg on the Border: Naco

Afterword: New Years Eve: Bisbee

Acknowledgments

Selected Bibliography

 Illustrations

Bisbee Blue Turquoise

Art Weisberger

Cactus Wren

Fossil Creek

Canyon Treefrogs

Richard Shelton

Saguaro Blossom

Gila Bend

Desert Spiny Lizard

Whiptail Lizard

Two-tailed Swallowtail Butterfly

Horned Lizard

Gila Monster

Queen Butterfly

Apache Trout

Steller's Jay

Mexican Wolf

Red-spotted Toad

Colorado River Toad

Arizona Treefrog 

Walker Thomas

Western Screech-Owl

Sonoran Mud Turtle

Ridge-nosed Rattlesnake

Celtic Cross

Elegant Trogon

Horse Lubber

Petey Mesquitey

Navajo Hogan

Petrified Wood

Pronghorn

Anasazi Ruins

Dinosaur Tracks

Chuck LaRue and Spot

Thick-billed Parrot

Cameron Bridge

Ruby Ruin

Ringtail

Chimichanga

Bola Tie

Sky Room Hotel

Old Barn

Rattlesnake Gifts and the Colt .45 Single Action Army Revolver

Sonoran Hotdog
Find what you're looking for...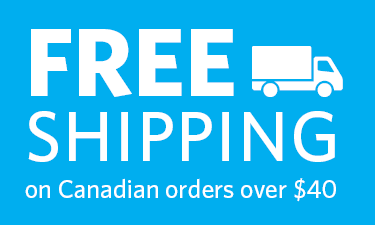 Publishers Represented
UBC Press is the Canadian agent for several international publishers. Visit our
Publishers Represented
page to learn more.