Child Neglect
Practice Issues for Health and Social Care
Jessica Kingsley Publishers
Neglect is now recognized as leading to significantly poor outcomes for children in the short and long term. It is a matter of concern for all professionals who work with children. Children who are neglected are not likely to seek help in their own right and are highly dependent on professionals such as health visitors and schoolteachers identifying and responding to their needs for support and protection.In order to carry out the key tasks of prevention, recognition and response to neglect, practitioners require up-to-date evidence-based information about the aetiology and signs of neglect and what works in prevention and response. This book addresses the key themes in child neglect, draws on current research and practice knowledge and sets out the implications for practice. With a joint health and social work focus, this interdisciplinary book is an essential resource for practitioners, academics and policy makers working towards integrated and collaborative childcare services.
'Another very successful chapter in this respect is that on parental substance misuse co-written by a researcher, Moira Walker, and a services manager, Mary Glasgow. Its 'messages for practice' in relation to assessment, working with parents and working with primary-aged children is among the best I have read in this complex and under-researched area. Given the alarming prevalence or parental substance dependence, which now constitutes the single greatest challenge in the field of child protection, this chapter is most welcome. For the challenges facing us in relation to child neglect are enormous, but the comprehensive and cross - disciplinary approach of this book, with its strong emphasis on research and its respect for practice, is a source of hope.'- British Journal of Social Work'This edited collection is to be welcomed as it attempts to provide an accessible and wide ranging coverage of this issue. This book is extremely useful for anyone studying or practicing in this area.'- The Journal of Interprofessional Care'This text brings together an abundance of evidence on neglect, both from an empirical and policy perspective, and intertwines this with issues of implementation. It neatly captures the salient issues for those working from a health or social care background, while not focusing on any one discipline. The chapters range from general aspects to more specialised issues and adopt a multi-agency perspective, reflecting current policy. An essential read.- Nursing Standard'The language is clear and the concepts are supported by illuminating case studies. Useful work sheets are also provided as practical tools and the reader is left with a good overview of the context surrounding the issue.'- Adoption & fostering'Overall this is a welcome book on an often overlooked subject area and it is a good resource for all those working towards integrated and collaborative child care services.'- Community Care'A thorough and practical manual on child neglect that will be invaluable for practitioners across disciplines.'- Professional Social Work'This book is a very welcome addition to the Best Practice in Working with Children series. It is a mine of information and importantly draws on the most up to date research as well as practice knowledge... The sequence of the chapters allows the reader to cover the general issues, the theoretical and evidential grounding, the implications for health and social care and finally messages for practice. It is the capacity of the contributors to illustrate their text with both complex research information and case studies that makes this book for me so valuable and accessible. It would be invidious to select any one chapter as the best, there are so many! I really enjoyed them all and the topical issue of whether children from substance abusing families should be removed from home will benefit from the debates within this book. It provides a measured approach to what has become a very emotive topic... Certainly a book well worth reading and referring back to time and time again.'- Rostrum
Julie Taylor is Professor of Family Health in the School of Nursing and Midwifery, University of Dundee. Her research is focused around optimal service delivery conditions for child care and protection practice. Brigid Daniel is Professor of Social Work and the University of Stirling. She has a particular interest in factors that help children to cope with adversity. Together they have written Engaging with Fathers: Practice Issues for Health and Social Care, also published by Jessica Kingsley Publishers.
Foreword, Olive Stevenson, University of Nottingham. 1. Introduction to Issues for Health and Social Care in Neglect, Brigid Daniel, University of Dundee. 2. Economic, Cultural and Social Contexts of Neglect, Nick Spencer, University of Warwick and Norma Baldwin, University of Dundee. 3. Research for Practice in Child Neglect, David Gough, Social Science Research Unit, University of London. 4. The Nature of Emotional Child Neglect and Abuse, Brian Minty, University of Manchester. 5. Is this Child Neglect? The Influence of Differences in Perceptions of Child Neglect on Social Work Practice, Jan Horwath, University of Sheffield. 6. Working Together in Cases of Neglect: Key Issues, Olive Stevenson. 7. Neglect: No Monopoly on Expertise. Helen Buckley, University of Dublin. 8. Common Operational Approach using the `Graded Care Profile' in Cases of Neglect, Om Prakash Svrivastava, Consultant Community Paediatrician, Janice Stewart, Child Protection for Luton and Bedfordshire and University of Luton, Richard Fountain, Luton Social Services, and Patrick Ayre, University of Luton. 9. Serious Case Reviews: Lessons for Practice in Cases of Child Neglect, Renuka Jeyaraja Dent, NCH - The Bridge, and Christine Cocker, Middlesex University and NCH - The Bridge. 10. What is Weight Faltering (`Failure to Thrive') and When Does it Become a Child Protection Issue? Charlotte M. Wright, University of Glasgow. 11. The Theoretical and Practical Issues in Attachment and Neglect: The Case of Very Low Birth Weight Infants, Gill Watson and Julie Taylor, University of Dundee. 12. Parental Substance Misuse and the Implications for Children: Lessons from Research and Practice in One Family Centre, Moira Walker, University of Stirling and Mary Glasgow, Service Manager. 13. Neglect of Disabled Children, Margaret Kennedy and Jane Wonnacott, Independent Trainers and Consultants. 14. Who Cares? The Role of Mothers in Cases of Child Neglect, Danielle Turney, Open University. 15. Do They Care? The Role of Fathers in Cases of Child Neglect, Brigid Daniel and Julie Taylor. 16. Intervening with Neglect, Geraldine Macdonald, Commission for Social Care Inspection. 17. Neglect in Theory and Practice: The Messages for Health and Social Care, Julie Taylor and Brigid Daniel. Appendix One: The Outline Format for Comprehensive Assessment. Appendix Two: Worksheets. The Contributors. The Contributors. References. Indexes.
Find what you're looking for...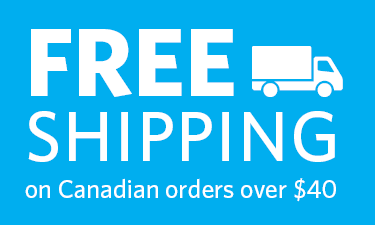 Publishers Represented
UBC Press is the Canadian agent for several international publishers. Visit our
Publishers Represented
page to learn more.