51 b&w illustrations, 14 tables
$33.95

Back Order
Ships in 4-6 weeks.
$103.00

Back Order
Ships in 4-6 weeks.
GO TO CART
Ciudad Juárez
Saga of a Legendary Border City
The University of Arizona Press
Juárez is no ordinary city. Its history is exhilarating and tragic. Part of the state of Chihuahua and located on the border with the United States opposite El Paso, Texas, Juárez has often captured the world's attention in dramatic fashion.

In Ciudad Juárez: Saga of a Legendary Border City, Oscar J. Martínez provides a historical overview of the economic and social evolution of this famous transnational urban center from the 1848 creation of the international boundary between Mexico and the United States to the present, emphasizing the city's deep ties to the United States.

Martínez also explores major aspects of the social history of the city, including cross-border migration, urbanization, population growth, living standards, conditions among the city's workers, crime, and the circumstances that led to the horrendous violence that catapulted Juárez to the top rung of the world's most violent urban areas in the early twenty-first century.

In countless ways, the history of Juárez is the history of the entire Mexican northern frontier. Understanding how the city evolved provides a greater appreciation for the formidable challenges faced by Mexican fronterizos and yields vital insights into the functioning of borderland regions around the world.
Martínez masterfully stitches together ample examples of slaughter, sin and subversion spewing from this side of the border."—Texas Observer

"Oscar Martínez's work, Ciudad Juárez: Saga of a Legendary Border City and career-long commitment to scholarship on the U.S.-Mexico borderlands remind scholars and readers alike that the past, present, and future of North America, Mexico and the United States, and Ciudad Juárez and El Paso are intricately connected."—Texas Books in Review

"This text skillfully weaves rich scholarship with contemporary accounts depicting the everyday lives and struggles of the city's inhabitants. An important contribution to the field of Mexican history, this book will be invaluable for scholars yet is accessible to readers less familiar with the topic."—Choice

 
"Oscar J. Martínez is perhaps the leading pioneer of contemporary borderlands history. Even before the concept of borderlands history and studies came into vogue, Martínez was developing this field. His 1978 book Border Boom Town: Ciudad Juárez since 1848 (University of Texas Press) is now a classic. A son of this border community, Martínez knows it not only personally but also historically. Ciudad Juárez: Saga of a Legendary Border City is a welcome revised and enlarged edition of the 1978 book on its fortieth anniversary."—Southwestern Historical Quarterly

"Forty years after his pathbreaking Border Boom Town: Ciudad Juárez since 1848, Oscar J. Martínez takes a fresh look at the legendary borderlands city. Martínez writes evocatively, with great clarity, in this richly documented book that permits comparison between past and present debates."—Kathleen Staudt, author of Border Politics in a Global Era: Comparative Perspectives
 
"The most important Mexican border city unpacked and interpreted. Martínez knows Ciudad Juárez, and this work shines like no other."—Daniel D. Arreola, author of Postcards from the Sonora Border: Visualizing Place Through a Popular Lens, 1900s–1950s
 
"This study not only illuminates the development of Ciudad Juárez, but also says much about El Paso, the U.S.-Mexican border, and relations between the United States and Mexico."—Paul Ganster, co-author of The U.S.-Mexican Border Today: Conflict and Cooperation in Historical Perspective
Oscar J. Martínez is a Regents' Professor of History at the University of Arizona. He has authored and edited numerous books and many articles, book chapters, and reviews. His most recent book is Mexico's Uneven Development: The Geographic and Historical Context of Inequality.
Preface

Introduction
1 The Border Economic Heritage
2 Railroads, the Free Zone, and Border Trade
3 Revolution
4 Prohibition
5 Depression
6 War, Growth, and Mixed Progress
7 The Fragile and Elusive Border Economy
8 Juárez Leads, Mexico Follows
9 To the Brink
10 Rebirth—and Uncertainty
Summary and Conclusion

Appendix: Supporting Data
Notes
Bibliography
Index
Find what you're looking for...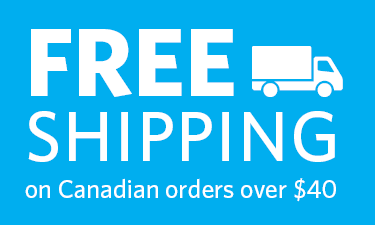 Publishers Represented
UBC Press is the Canadian agent for several international publishers. Visit our
Publishers Represented
page to learn more.