4 b/w photographs, 49 illustrations, 27 tables
Classic Maya Provincial Politics
Xunantunich and Its Hinterlands
The University of Arizona Press
Most treatments of large Classic Maya sites such as Caracol and Tikal regard Maya political organization as highly centralized. Because investigations have focused on civic buildings and elite palaces, however, a critical part of the picture of Classic Maya political organization has been missing.
The contributors to this volume chart the rise and fall of the Classic Maya center of Xunantunich, paying special attention to its changing relationships with the communities that comprised its hinterlands. They examine how the changing relationships between Xunantunich and the larger kingdom of Naranjo affected the local population, the location of their farms and houses, and the range of economic and subsistence activities in which both elites and commoners engaged. They also examine the ways common people seized opportunities and met challenges offered by a changing political landscape.
The rich archaeological data in this book show that incorporating subject communities and people—and keeping them incorporated—was an on-going challenge to ancient Maya rulers. Until now, archaeologists have lacked integrated regional data and a fine-grained chronology in which to document short-term shifts in site occupations, subsistence strategies, and other important practices of the daily life of the Maya. This book provides a revised picture of Maya politics—one of different ways of governing and alliance formation among dominant centers, provincial polities, and hinterland communities.
This book represents the first time the processes of change at the end of the critical Classic period have been thoroughly examined at a smaller provincial lowland Maya polity. The findings are especially noteworthy, given that they are based on multiple data sets and utilize both commoner and elite perspectives.'—Robert Sharer, co-author of The Ancient Maya, 6th edition
Lisa J. LeCount is an associate professor of anthropology at the University of Alabama, Tuscaloosa. She is currently directing the Actuncan Research Project, studying the effects of political centralization on households. Jason Yaeger is an associate professor of anthropology at the University of Texas, San Antonio. He co-edited The Archaeology of Communities: A New World Perspective.
Preface
1 The Xunantunich Archaeological Project, 1991–1997
Richard M. Leventhal, Wendy Ashmore, Lisa J. LeCount, and Jason Yaeger
2 Provincial Politics and Current Models of the Maya State
Lisa J. LeCount and Jason Yaeger
3 Antecedents, Allies, Antagonists: Xunantunich and Its Neighbors
Wendy Ashmore
Part I: Xunantunich
A Brief Description of Xunantunich
Lisa J. LeCount and Jason Yaeger
4 Changing Places: The Castillo and the Structure of Power at Xunantunich
Richard M. Leventhal
5 The Carved Monuments and Inscriptions of Xunantunich: Implications for Terminal Classic Sociopolitical Relationships in the Belize Valley
Christophe Helmke, Jaime Awe, and Nikolai Grube
6 Monumental Building Programs and Changing Political Strategies at Xunantunich
Thomas R. Jamison
7 Shifting Political Dynamics as Seen from the Xunantunich Palace
Jason Yaeger
8 Elite Craft Production of Stone Drills and Slate at Group D, Xunantunich
Jennifer B. Braswell
9 The Social Construction of Roads at Xunantunich, from Design to Abandonment
Angela H. Keller
10 Mount Maloney People? Domestic Pots, Everyday Practice, and the Social Formation of the Xunantunich Polity
Lisa J. LeCount
Part II: The Xunantunich Hinterlands
Landscapes of the Xunantunich Hinterlands
Jason Yaeger
11 Population, Intensive Agriculture, Labor Value, and Elite-Commoner Political Power Relations in the Xunantunich Hinterlands
L. Theodore Neff
12 Integration and Interdependence: The Domestic Chipped-Stone Economy of the Xunantunich Polity
Jon C. VandenBosch, Lisa J. LeCount, and Jason Yaeger
13 A Community to Be Counted: Chaa Creek and the Emerging Xunantunich Polity
Samuel V. Connell
14 Living in the Hinterlands of a Provincial Polity
Cynthia Robin, Jason Yaeger, and Wendy Ashmore
Part III: Summary and Discussion
15 Conclusions: Placing Xunantunich and Its Hinterland Settlements in Perspective
Lisa J. LeCount and Jason Yaeger
16 Provincial Politics at Xunantunich: Power, Differentiation, and Identity in a Classic-Period Maya Realm
Edward Schortman
References Cited
About the Editors
About the Contributors
Index
Find what you're looking for...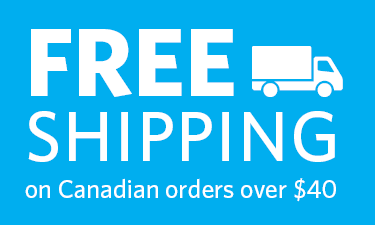 Publishers Represented
UBC Press is the Canadian agent for several international publishers. Visit our
Publishers Represented
page to learn more.