$40.95

Back Order
Ships in 4-8 weeks.
GO TO CART
Communicating with Children and Adolescents
Action for Change
Jessica Kingsley Publishers
At a time when expectations and assumptions about the delivery of services to children and adolescents are being reconfigured - for example, around the rights of children and adolescents as young citizens - adults are seeking to ensure that they deliver services in creative and empowering ways, ensuring that the opinions of young people are actively solicited and encouraged. Action methods - communication methods using the body as well as speech - provide non-threatening ways of communicating which can be understood by children of all ages and from many cultures.This book places action methods in a theoretical, technical and political framework and documents examples of good practice. Discussion of the application of action methods to work with young people focuses on differing issues and populations, for example children and adolescents who face life-threatening illnesses, or those involved in peer counselling in schools. Contributions from several different countries emphasise the wide potential of action methods for use with young people. This book provides a comprehensive and wide-ranging resource for those interested in exploring and understanding why action methods are particularly useful when working with young people.
'This is a challenging and exciting book and I loved it. It grapples with some of the most pressing issues facing both organisations and individuals seeking to work with young people in empowering ways.There is a real richness in the variety of contributions many showing snapshots of young people taking centre stage in their own life dramas. The contributors offer us a variety of experiences in different contexts, including health, education and juvenile youth justice. This book doesn't shy away from the politics of working with young people and is not afraid of discussing some of the contradictory tensions and dynamics that are at play in this work. It manages to be both a valuable resource and also deeply optimistic - an irresistible combination.'- British Journal of Psychodrama'This book is a rich source of case studies which catalogues and promotes the use of action methods used in healing of pain and hurt experienced by young people. In perfect mirror image of the principles of such a child centred discipline, the young people hold the centre stage and starring roles, and therapists and the therapeutic process serve as the supporting cast.' - Youth & Policy Vol 80 Oct 03
Anne Bannister is qualified as a social worker, psychodramatist, dramatherapist and play therapist. She has worked for the Probation Service and for the NSPCC. She is undertaking doctoral research on the use of creative therapies with sexually abused children. Annie Huntington is qualified as a social worker, nurse, teacher and psychodramatist. She is currently a lecturer in the Directorate of Social Work and Social Care at the University of Salford. Both editors have published widely in their fields of expertise.
Part I: The Curtain Rises. 1. Warming up: Introducing action methods and work with young people, Anne Bannister and Annie Huntington. 2. Setting the scene: Child development and the use of action methods, Anne Bannister. 3. Pause for thought: Action or stillness in therapeutic work with young people? Sue Jennings and Andy Hickson. Part II: Action across organisational divides: Health, education and the juvenile justice system. 4. Freeing the self: Psychodrama techniques with children and adolescents who stammer, Gail Smith. 5. Where there is drama there can also be art: Using creative media with children living with life threatening illness, Kate Kirk. 6. Can we do something? Young people using action methods to support each other in school, Nick Luxmoore. 7. Let's make a bridge!: Working in action with autistic children, Sandra Grieve and Ioanna Gagani. 8. Providing dance movement therapy within a mainstream school, Sue Curtis. 9. Psychodrama with 'at risk' youth: A means of active engagement, Erica Hollander. 10. Drago-drama: Archetypal sociodrama with adolescents, Mario Cossa. Part III: Action methods and child maltreatment. 11. The use of action methods in the treatment of the attachment difficulties of long-term fostered and adopted children, Paul Holmes. 12. The Yellow Brick Road: Helping children and adolescents to recover a coherent story following abusive family experiences. Facilitated contact with birth parents using the Therapeutic Spiral Model, Chip Chimera. 13. Touch me - NO! Creative therapies with young sexually abused children, Cristina Citron. Part IV: The Curtain Falls. 14. Resisting change: What stops us acting for young people? Annie Huntington. References. Index.
Find what you're looking for...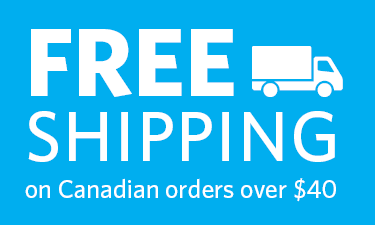 Publishers Represented
UBC Press is the Canadian agent for several international publishers. Visit our
Publishers Represented
page to learn more.