117 b&w photos, 71 illus., 13 tables
Condoland
The Planning, Design, and Development of Toronto's CityPlace
Condoland casts CityPlace – a massive residential development of more than thirty condominium towers just outside Toronto's downtown core – as a microcosm of twenty-first-century urban intensification that has transformed the city skyline beyond all recognition. Built almost entirely by a single private developer, this immense neighbourhood took decades to plan, design, and develop, but the end result lacks a sense of place and is not widely accessible to those who need homes: only a fraction of its 13,000 units constitute affordable housing, and public amenities are limited.
Casting an eye toward the frantic vertical urbanization of Toronto, Condoland traces the forty-year history of the city's largest residential megaproject. James T. White and John Punter summarize the tools used to shape Toronto's built environment and critically explore the underlying political economy of planning and real estate development in the city. Using detailed field studies, interviews with key actors, archival research, and with nearly two hundred illustrations, White and Punter reveal how a promise to reproduce Vancouverism, a celebrated model of Canadian urban development, unravelled under an alarmingly flexible approach to planning and design that is acquiescent to the demands of a rapacious development industry.
Through a uniquely design-focused evaluation of a phenomenon increasingly known as "condo-ism," Condoland raises key questions about the sustainability and long-term resilience of city planning.
Scholars and practitioners of architecture, real estate development, urban design, urban planning, and placemaking will find this compelling case study both convincing and disturbing. It will also speak to general audiences interested in North American urbanism, global cities, architecture, and urban design.
Large, privately owned downtown railway yards are important redevelopment sites across North American cities, and Condoland is a vital analysis of one such site.
Condoland sounds a warning bell on a possible future model of urban development with its meticulous chronicle of the development of CityPlace.
With its push to ever greater hyper-density and height, Toronto's social agenda – affordability, social cohesion, sustainability, and equity – is at risk. By contrasting CityPlace with other successful models of neighbourhood development that have been implemented in the same period, the authors remind us that 'Condoland' is not the only answer and that there are other better ways of accommodating the city's growing population. In spite of its flaws, CityPlace turns out to be a 'learning laboratory,' and through the narrative we learn how the neighbourhood ultimately learns, compensates and, in some ways, course corrects.
New high-rise clusters are springing up in every world city. How does this happen? Condoland is a careful examination of the planning, political, and business forces behind 'vertical urbanism,' focused on Toronto's CityPlace and skillfully contrasted with the lessons of Vancouverism.
With meticulous historical analysis and searing commentary, White and Punter vividly highlight how a balance of public-private power, prowess, collaboration, and investment is essential to deliver the intense, vertical but sustainable, liveable city that the future demands – and how the imbalances can subvert the dream.
James T. White is a professor of planning and urban design at the University of Glasgow, Scotland, and deputy director of the UK Collaborative Centre for Housing Evidence. He is a chartered member of the Royal Town Planning Institute. His published work focuses on how the design of the built environment is shaped by policy, regulation, and the market in both UK and Canadian contexts. This is his first book.
John Punter is a retired professor of urban design at Cardiff University, Wales. He has published widely on practices in the United Kingdom, Canada, the United States, and Australia, and is the author of The Vancouver Achievement: Planning and Design and Design Guidelines in American Cities: A Review of Design Policies and Guidelines in Five West Coast Cities. He has also acted as a design adviser for local and national governments and in the private sector.
Introduction
Part 1: Planning, Urban Design, and Condominiums in Toronto
1 Planning and the Tools of Design Governance
2 The Central Area Plan and Reformist Planning and Urban Design
3 Urban Intensification, Flexible Planning, and Vertical Urbanization
4 "Condo-ism" and the Impacts of Vertical Urbanization
Part 2: Designing and Developing the CityPlace Megaproject
5 Visions for Toronto's Railway Lands
6 "Vancouverism" in Toronto
7 The Condominium Megastructure
8 CityPlace and the Affordable Housing Conundrum
9 A Tale of Two Halves on the Wittington Blocks
10 Completing CityPlace
Conclusion
Appendix: Railway Lands/CityPlace Planning, Design, and Development Timeline
Notes; References; Index
Related Titles
The Vancouver Achievement
Urban Planning and Design
By John Punter
Planning Toronto
The Planners, The Plans, Their Legacies, 1940-80
Condo Conquest
Urban Governance, Law, and Condoization in New York City and Toronto
‹
›
Find what you're looking for...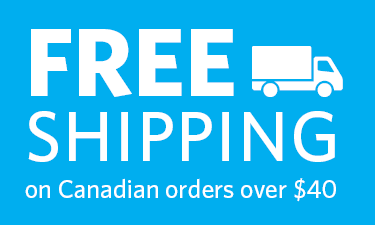 Stay Informed
Receive the latest UBC Press news, including events, catalogues, and announcements.
Publishers Represented
UBC Press is the Canadian agent for several international publishers. Visit our
Publishers Represented
page to learn more.