$56.95

Back Order
Ships in 4-6 weeks.
GO TO CART
Constructing Citizenship
Transnational Workers and Revolution on the Mexico-Guatemala Border, 1880--1950
The University of Arizona Press
During the late nineteenth and early twentieth centuries, people living in the coffee-producing region of the Sierra Madre mountains along the Pacific Coast of Mexico and Guatemala paid little attention to national borders. The Mexican Revolution,—particularly during the 1930s reconstruction phase—ruptured economic and social continuity because access to revolutionary reforms depended on claiming Mexican national identity. Impoverished, often indigenous rural workers on both sides of the border used shifting ideas of citizenship and cultural belonging to gain power and protect their economic and social interests.
 
With this book Catherine Nolan-Ferrell builds on recent theoretical approaches to state formation and transnationalism to explore the ways that governments, elites, and marginalized laborers claimed and contested national borders. By investigating how various groups along the Mexico-Guatemala border negotiated nationality, Constructing Citizenship offers insights into the complex development of transnational communities, the links between identity and citizenship, and the challenges of integrating disparate groups into a cohesive nation. Entwined with a labor history of rural workers, Nolan-Ferrell also shows how labor struggles were a way for poor Mexicans and migrant Guatemalans to assert claims to national political power and social inclusion.
 
Combining oral histories with documentary research from local, regional, and national archives to provide a complete picture of how rural laborers along Mexico's southern border experienced the years before, during, and after the Mexican Revolution, this book will appeal not only to Mexicanists but also to scholars interested in transnational identity, border studies, social justice, and labor history.
"Nolan-Ferrell's book is a significant contribution to the field. Her narrative carries the reader through the processes by which workers, immigrant and native planters, and hacendados, politicos, statesmen, and elites came to utilize flexible notions of citizenship." —Heather McCrea, author of Diseased Relations: Epidemics, Public Health, and State-Building in Yucatán, Mexico, 1847-1924
Catherine Nolan-Ferrell is an assistant professor of history at the University of Texas at San Antonio.
List of Illustrations
Acknowledgments

Introduction: State Formation and Revolution in the Coffee Region of Southern Chiapas
1 Making Soconusco Mexican
2 Controlling Workers, Enforcing Borders
3 Creating "Mexicans": Negotiating Meanings of National Identity
4 Identity and Community: Battles Over Space and Place
5 Peasants, Rural Workers, or Campesinos?
6 Rural Reforms, Transnational Workers, and Identity, 1941–46
7 Negotiating the Meanings of the Postrevolutionary Mexican State

Appendix 1. Coffee Prices, 1880–1952
Appendix 2. Spot Coffee Prices, in 1941, in US Cents per Pound
Appendix 3. Weights and Measures
Notes
Bibliography
Index
Find what you're looking for...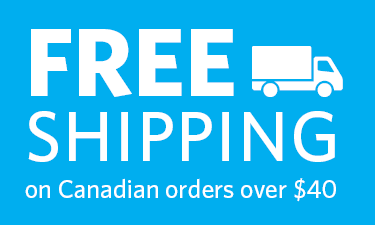 Publishers Represented
UBC Press is the Canadian agent for several international publishers. Visit our
Publishers Represented
page to learn more.