Creating Culturally Appropriate Outside Spaces and Experiences for People with Dementia
Using Nature and the Outdoors in Person-Centred Care
Jessica Kingsley Publishers
Demonstrating that it is essential to be sensitive to the cultural backgrounds of people with dementia in order to provide truly person-centred care, this book shows that it is possible to create culturally appropriate outdoor spaces and experiences that resonate with people with dementia on a fundamental level and are a source of comfort and wellbeing.
Contributors drawn from a variety of backgrounds describe the significance of nature in the lives of people with dementia from diverse cultures, faiths, traditions and geographical locations, providing helpful insights into how access to the natural world may be achieved within different care settings. There are contributions from the UK (Scottish island, urban North East England and Norfolk farming communities), Canada, Norway, Japan, Australia, Sudan and South Africa, as well as a chapter on the specific difficulty of providing access to nature for people with dementia in hospitals. The voices of people with dementia and their carers are prominent throughout, and the book also contains evocative poetry and photographs of people with dementia enjoying nature and the outdoors in different contexts.
A rich source of information and ideas for all those interested in creating culturally appropriate outdoor spaces and experiences for people with dementia, including dementia care practitioners, especially those at managerial level, policy makers, commissioners and those involved in designing and commissioning buildings and services.
Marshall and Gilliard challenge us to think beyond the threshold of the care home and what are all too often poorly utilised token corners of green. They address the consequences of being contained, constrained and chemically controlled, but at its heart is a demand to think big, listen and support people with dementia to benefit from getting outside; is that too much to ask? – Colm Cunningham, Visiting Professor at the University of Salford and Director, HammondCare Dementia Centre, Australia
This book is a substantial addition to our knowledge about the importance of the natural environment to people with dementia. It offers a variety of fascinating and thought-provoking perspectives on different cultural and individual perceptions of nature and the outside world. With increasing realisation that it is possible to live well with dementia, this collection of papers should be essential reading on a vital but unexplored aspect of person-centred care. – Richard Humphries, Assistant Director (Policy), The King's Fund, London
This wonderful book made my heart sing - a powerful exploration of the rich diversity of our lived experience of the outside world, the connection between mother nature and human nature and our collective need for breathing spaces that we recognise, that can bring a deep sense of familiarity, that let us know we are valid, that our place in a world we recognise is intact. Read this book and be inspired to connect people with dementia to outdoor spaces that will resonate with them – this will change their lives and bring them moments of peace, clarity and well-being. – Andy Bradley, Founding Director, Frameworks 4 Change
Mary Marshall is a social worker who has worked with older people for most of her professional career. She was the director of the Dementia Services Development Centre at the University of Stirling from 1989 until she retired in 2005, and now writes and lectures in dementia care. Mary chaired the steering group for the new dementia standards in Scotland. Jane Gilliard is a social worker who has worked in dementia care for over 25 years. She established Dementia Voice, the dementia services development centre for South West England, and was its director from 1997 to 2005. Jane chaired the national network of Dementia Services Development Centres, was a member of the NICE/SCIE Guideline Development Group, and also sat on the Working Group that developed the National Dementia Strategy for England. Mary and Jane are co-editors of Transforming the Quality of Life for People with Dementia through Contact with the Natural World, also published by JKP.
Introduction: Why Do We Need to Understand Cultural Differences? 1. A Family's Perspective on Nature and Dementia: Using the Outdoors to Help the Inner Person. Beth Britton. 2. Nature for People with Dementia in Japan: Some Examples of Horticultural Activities in Japanese Care Homes. Hiroko and Yutaka Inoue. 3. Getting Out and About in the British Countryside: Dementia Adventure. Neil Mapes. Poem: On Aran by Patrick Brenchley. 4. Some South African Understandings of Nature. Margaret-Anne Tibbs. 5. Contact with the Natural World within Hospital Care. Sarah Waller and Abigail Masterton. 6. How Norwegian People with Dementia Experience Nature. Sidsel Bjorneby. 7. How People with Dementia Experience Nature in Rural and Island Scottish Communities. Gillean McClean. Poem: Taking to the Hills by Jean Howitt. 8. Digging Up the Roots: Nature and Dementia for First Nation Elders. Wendy Hulko. 9. A Sense of Place: An Anthroposophic Approach. Judith Jones. 10. Nature in the Lives of an Urban Population with Dementia in North East England. Karen Franks and Kate Andrews. 11. Memories of an Urban Childhood with a Nearby Wood. James McKillop MBE. 12. Dementia and Landscapes: Cultural Attitudes Towards Nature. Joan Domicelj. Conclusion: How Do We Make Outside Spaces Familiar and Life Affirming? List of Contributors. References. Index.
Find what you're looking for...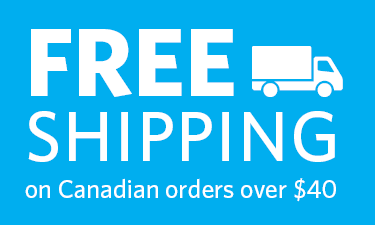 Publishers Represented
UBC Press is the Canadian agent for several international publishers. Visit our
Publishers Represented
page to learn more.