$75.00

Back Order
Ships in 4-6 weeks.
GO TO CART
Crow-Omaha
New Light on a Classic Problem of Kinship Analysis
The University of Arizona Press
The "Crow-Omaha problem" has perplexed anthropologists since it was first described by Lewis Henry Morgan in 1871. During his worldwide survey of kinship systems, Morgan learned with astonishment that some Native American societies call some relatives of different generations by the same terms. Why? Intergenerational "skewing" in what came to be named "Crow" and "Omaha" systems has provoked a wealth of anthropological arguments, from Rivers to Radcliffe-Brown, from Lowie to Lévi-Strauss, and many more. Crow-Omaha systems, it turns out, are both uncommon and yet found distributed around the world. For anthropologists, cracking the Crow-Omaha problem is critical to understanding how social systems transform from one type into another, both historically in particular settings and evolutionarily in the broader sweep of human relations.

This volume examines the Crow-Omaha problem from a variety of perspectives—historical, linguistic, formalist, structuralist, culturalist, evolutionary, and phylogenetic. It focuses on the regions where Crow-Omaha systems occur: Native North America, Amazonia, West Africa, Northeast and East Africa, aboriginal Australia, northeast India, and the Tibeto-Burman area. The international roster of authors includes leading experts in their fields.

The book offers a state-of-the-art assessment of Crow-Omaha kinship and carries forward the work of the landmark volume Transformations of Kinship, published in 1998. Intended for students and scholars alike, it is composed of brief, accessible chapters that respect the complexity of the ideas while presenting them clearly. The work serves as both a new benchmark in the explanation of kinship systems and an introduction to kinship studies for a new generation of students.

Series Note: Formerly titled Amerind Studies in Archaeology, this series has recently been expanded and retitled Amerind Studies in Anthropology to incorporate a high quality and number of anthropology titles coming in to the series in addition to those in archaeology.
A timely and welcome addition to the new resurgence in kinship research."—Great Plains Research

"This is, without question, an important contribution to the social scientific literature and, in particular, cross-cultural analysis. The material is informative and the format highly thought provoking. I see the book as an introduction to a new science of human behavior. There is nothing like it."—Martin Ottenheimer, author of The Anthropology of Kinship
Thomas R. Trautmann is an emeritus professor of history and anthropology at the University of Michigan. He has published numerous books and was co-editor of the pioneering Transformations of Kinship. Peter M. Whiteley is Curator of North American Ethnology at the American Museum of Natural History, an adjunct professor of anthropology at Columbia University, and an affiliated professor in the PhD program in anthropology at the City University of New York. He is the author of several books, including Rethinking Hopi Ethnography.
Find what you're looking for...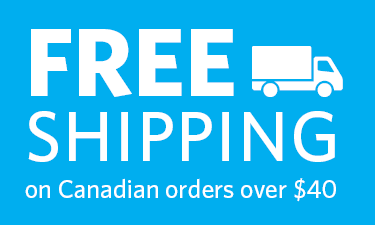 Publishers Represented
UBC Press is the Canadian agent for several international publishers. Visit our
Publishers Represented
page to learn more.