15 b&w illustrations, 1 map, 3 tables
Cultivating Knowledge
Biotechnology, Sustainability, and the Human Cost of Cotton Capitalism in India
The University of Arizona Press
A single seed is more than just the promise of a plant. In rural south India, seeds represent diverging paths toward a sustainable livelihood. Development programs and global agribusiness promote genetically modified seeds and organic certification as a path toward more sustainable cotton production, but these solutions mask a complex web of economic, social, political, and ecological issues that may have consequences as dire as death.

In Cultivating Knowledge anthropologist Andrew Flachs shows how rural farmers come to plant genetically modified or certified organic cotton, sometimes during moments of agrarian crisis. Interweaving ethnographic detail, discussions of ecological knowledge, and deep history, Flachs uncovers the unintended consequences of new technologies, which offer great benefits to some—but at others' expense. Flachs shows that farmers do not make simple cost-benefit analyses when evaluating new technologies and options. Their evaluation of development is a complex and shifting calculation of social meaning, performance, economics, and personal aspiration. Only by understanding this complicated nexus can we begin to understand sustainable agriculture.

By comparing the experiences of farmers engaged with these mutually exclusive visions for the future of agriculture, Cultivating Knowledge investigates the human responses to global agrarian change. It illuminates the local impact of global changes: the slow, persistent dangers of pesticides, inequalities in rural life, the aspirations of people who grow fibers sent around the world, the place of ecological knowledge in modern agriculture, and even the complex threat of suicide. It all begins with a seed.

 
Meticulously following cotton farmers' lives and decisions in India, this page-turning book should be in the hands of anyone who confronts the puzzle of genetically modified crops and development. By eschewing both the Promethean promise or the apocalyptic bane typically ascribed to GMOs, Flachs has done what few other could, mapping the labyrinth of relationships between hard choices, diverse knowledges, and runaway markets."— Paul Robbins, author of Lawn People: How Grasses, Weeds, and Chemicals Make Us Who We Are

"In extraordinarily beautiful prose regarding a complex and sometimes heartbreaking issue, Andrew Flachs offers us the deepest look yet available of how the adoption of GM seeds affects communities' aspirations, livelihoods, values and identities in rural areas of the developing world. This book is far more than an academic treatise on cotton economies in South India. It provides us with a lens by which to examine how to determine what kinds of (bio-)technological changes generate more collateral damage than benefits to rural cultures and their traditional agrarian knowledge. At the same time, it re-positions such traditional knowledge and values not as some obsolete nostalgic carryover from the past, but a key element of resilience for communities of the future. Flachs has synthesized his insights into such critically-important issues into a memorable narrative that will linger with readers as a guide to how we deal with biotech revolution, and whether they will really make the world more green, or more filled with the blues."—Gary Paul Nabhan, author of Food from the Radical Center

"Through a richly nuanced ethnography of cotton producers in Telangana, Flachs provides key insights on how farmers accumulate knowledge and make decisions in desperately tough conditions. Taking forward Paul Richard's idea of 'agriculture as a performance' in revealing directions, Flachs offers an innovative synthesis of anthropology and political ecology to cast new light on the role of biotechnology and the meaning of sustainability within rural India."— Marcus Taylor, author of The Political Ecology of Climate Change Adaptation: Livelihoods, Agrarian Change and the Conflicts of Development

"This wonderfully informative and beautifully written book addresses important and controversial questions—the impact of genetically modified crops and organic farming methods on Indian agriculture and an apparent epidemic of farmer suicides—from the carefully contextualised perspective of the ethnographer, and drawing on perspectives from anthropology and political ecology. Old opposed certainties are seen in a new light as being much less cut-and-dried than embattled opponents assume. New technology is neither good nor bad. What matters most is the context. In particular, the rights and wrongs of agricultural transformation have to be seen in terms of the dynamics of social and political life in farming communities attempting to adapt to changing markets, technologies and environmental circumstances. These transformations depend on the capacity of communities to understand, to learn, to cope, and to impose their own perspectives in the face of challenges set by larger external forces. Sometimes the scope for local social agency is high, and communities prosper—irrespective of the technical regime. In other cases, life chances, learning opportunities and performance spaces are sharply narrowed, and disillusion and despair result. Flachs brings a musician's sensibility to understanding the multiple performative ways in which agricultural technologies are enacted in social life, and why they work for some but fail for others. Far from drawing partisan policy conclusions the book ends by calling for a greater sense of pragmatic solidarity as the key to agrarian technical transformation. Argue less, dance more."—Paul Richards, Emeritus Professor of Technology and Agrarian Development, Wageningen University, The Netherlands

"Cultivating Knowledge updates us on the exigencies facing cotton farmers in the Andhra Telangana region, illuminating the choices available to cotton farmers in the region who are living precariously."—Debarati Sen, author of Everyday Sustainability: Gender Justice and Fair Trade Tea in Darjeeling
Andrew Flachs is an assistant professor of anthropology at Purdue University. Trained as an environmental anthropologist, his research spans sustainable agriculture, food studies, the anthropology of knowledge, and political ecology.
List of Illustrations
Acknowledgments

1. Cotton, Knowledge, and Agrarian Life in Telangana
2. The Political Ecology of Knowledge in Indian Agricultural Development
3. Cotton Colonialism, Cotton Capitalism
4. False Choices: The Problem with Learning on GM Cotton Farms
5. Opportunism, Performance, and Underwriting Vulnerability on Organic Cotton Farms
6. Performing Development: Practice, Transformation, Suicide
7. Redefining Success in Telangana Cotton Agriculture

References
Index
Find what you're looking for...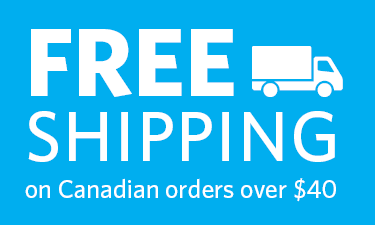 Publishers Represented
UBC Press is the Canadian agent for several international publishers. Visit our
Publishers Represented
page to learn more.