$45.00

Back Order
Ships in 4-6 weeks.
GO TO CART
Cycles of Conquest
The University of Arizona Press
CONTENTS
INTRODUCTION - CULTURAL FRONTIERS
The Overlapping Conquests of North America
The Indians of Northwestern New Spain About 1600
The Rancheria Peoples

The Village Peoples

The Band Peoples

Nonagricultural Bands

Reactions to Conquest

PART I - THE FLOW OF HISTORY: EVENTS OF CONTACT

Introduction

Chapter One - Tarahumaras

Chapter Two - Mayos and Yaquis

Chapter Three - Lower Pimas and Opatas

Chapter Four - Seris

Chapter Five - Upper Pimas

Chapter Six - Eastern Pueblos

Chapter Seven - Western Pueblos

Chapter Eight - Navajos

Chapter Nine - Western Apaches

Chapter Ten - Yumans

PART II - THE FRAMEWORK OF CONTACT: PROGRAMS FOR CIVILIZATION

Introduction

Chapter Eleven -The Spanish Program

The Culture of the Conquest

The Frontier Institutions: The Mission Community, The Spanish Town

The Conflicts in Spanish Culture

Bearers of Spanish Culture

Techniques of Culture Transfer

Changes in the Spanish Program

Chapter Twelve -The Mexican Program

Chapter Thirteen -The Anglo -American Program

Historical Bases of Anglo Policy

The Content of Anglo Policy

The Nature of the Contact Communities: The Reservation Community, The Anglo -American Town

The Conflicts in Anglo Culture

Bearers of Anglo Culture

PART III - RESULTS OF CONTACT: THE COURSE OF CULTURAL CHANGE

Chapter Fourteen - Political Incorporation

Starting Points: The Native Political Systems, Contrasts with Spanish Government

First Steps in Political Adaptation

Political Resistance and Assimilation in Sonora and Chihuahua

Protection and Dependency in Arizona and New Mexico

Results of Political Incorporation

Chapter Fifteen -Linguistic Unification

The Diffusion of Spanish

The Diffusion of English

The Extinction of Indian Languages

The Persistence and Modification of Indian Languages: Spanish Influences, English Influences, Influences of Literacy Programs, Functional Change

The Influence of Indian Languages on Spanish and English

Chapter Sixteen -Community Reorientation

Changes in the Size and Shape of Indian Communities

The Growth of Alternative Family Patterns

The Individual in Society: Personal Names, Other Trends

Factions and Parties

Chapter Seventeen -Religious Diversification

The Diffusion of Catholicism

The Many Voices of Protestantism

The Rise of New Religions

The Persistence of Indian Religions

Chapter Eighteen -Economic Integration

The Decline of Farming

The Introduction of Livestock

The Growth of Economic Interdependence

Craftwork -The Distinctive Indian Specialization

Corporate Enterprise

PART IV - PATHS TO CIVILIZATION: THE PROCESSES OF CULTURAL CHANGE

Chapter Nineteen -The Processes of Acculturation

The Growth of Common Culture

The Sense of Identity

Chapter Twenty -Enclaves and Cultural Evolution
Find what you're looking for...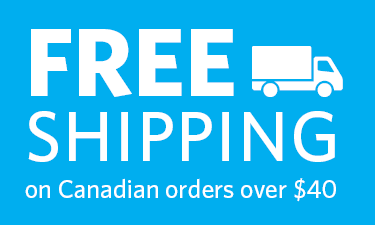 Publishers Represented
UBC Press is the Canadian agent for several international publishers. Visit our
Publishers Represented
page to learn more.