41 b-w photos, 22 color photos
$22.95

Back Order
Ships in 4-6 weeks.
GO TO CART
De Grazia
The Man and the Myths
The University of Arizona Press
Artist Ted De Grazia (1909–1982) lived life with passion and verve, embracing risk and romance, becoming a legend in Arizona, and gaining international acclaim. De Grazia: The Man and the Myths is a biography that reveals the eccentric, colorful man behind the myths.

Born in Arizona Territory to Italian immigrant parents, De Grazia had a humble childhood as a copper miner's son, which later influenced his famous persona. De Grazia often held forth at his gallery in Tucson's Catalina foothills dressed in a pseudo-prospector's getup of scraggly beard, jeans, flannel shirt, boots, and beat-up cowboy hat. Outrageous stories of womanizing, scores of children, and drinking binges created an eclectic image that fueled stories of mythic proportions, along with global sales of his colorful paintings inspired by the Southwest and Mexico. He made millions through his paintings and the licensing of his art for greeting cards and trinkets. Critics called his work kitsch or commercial, yet thousands of admirers continue to love it.

Calling De Grazia a complicated man doesn't begin to explain him. He once described himself as "not saint nor devil, but both." In this first comprehensive biography of De Grazia, authors James W. Johnson with Marilyn D. Johnson tell the story of a life remarkably lived.
An entertaining profile of a mischievous man who built a wall of privacy around himself while struggling for approval and widespread recognition of his work."—Phoenix Magazine

"A well-sourced and meticulously documented study of an iconoclast around whom rumors swirled (some of which he started himself."—Southwest Books of the Year

"Diligently researched, this book is a wonderful compendium of De Grazia's life from birth to grave, with a wealth of fantastic stories depicting the evolution of the artist from a struggling University of Arizona student to a multimillionaire."—Zócalo Magazine
 
"Entertaining and delightful to read."—Joseph Wilder, director of the Southwest Center at the University of Arizona and editor of Journal of the Southwest
 
"De Grazia's protest [burning his paintings because of opposition to federal inheritance taxes] was all the more surprising in that, while he is widely considered an eccentric genius, he has never been known as a political person."—Edwin McDowell, The Wall Street Journal
 
"Brilliant unorthodox colors, graceful composition alive with imagination, originality—not flamboyant but subtle—these qualities distinguished De Grazia's art."—Arizona Highways
 
"Watching De Grazia at work is an amazing experience. The speed with which a painting blooms before your eyes is a mystery to anyone not familiar with the spontaneity and speed with which genius works."—Trumpeteer
 
James W. Johnson is a retired journalism professor at the University of Arizona, where he taught for twenty-five years. Marilyn D. Johnson is a former reporter and copyeditor at the Oregonian, the Arizona Republic, the Arizona Business Gazette, and the Tucson Citizen.
Find what you're looking for...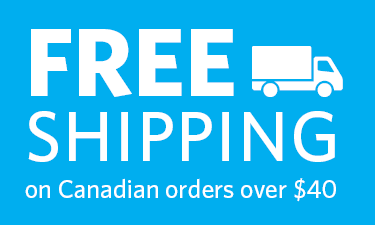 Publishers Represented
UBC Press is the Canadian agent for several international publishers. Visit our
Publishers Represented
page to learn more.