376 pages, 6 1/2 x 8 19/50
Full color throughout. 60 illustrations
Designing Climate Solutions
A Policy Guide for Low-Carbon Energy
With the effects of climate change already upon us, the need to cut global greenhouse gas emissions is nothing less than urgent. It's a daunting challenge, but the technologies and strategies to meet it exist today. A small set of energy policies, designed and implemented well, can put us on the path to a low carbon future. Energy systems are large and complex, so energy policy must be focused and cost-effective. One-size-fits-all approaches simply won't get the job done. Policymakers need a clear, comprehensive resource that outlines the energy policies that will have the biggest impact on our climate future, and describes how to design these policies well.

Designing Climate Solutions: A Policy Guide for Low-Carbon Energy is the first such guide, bringing together the latest research and analysis around low carbon energy solutions. Written by Hal Harvey, CEO of the policy firm Energy Innovation, with Robbie Orvis and Jeffrey Rissman of Energy Innovation, Designing Climate Solutions is an accessible resource on lowering carbon emissions for policymakers, activists, philanthropists, and others in the climate and energy community. In Part I, the authors deliver a roadmap for understanding which countries, sectors, and sources produce the greatest amount of greenhouse gas emissions, and give readers the tools to select and design efficient policies for each of these sectors. In Part II, they break down each type of policy, from renewable portfolio standards to carbon pricing, offering key design principles and case studies where each policy has been implemented successfully.

We don't need to wait for new technologies or strategies to create a low carbon future—and we can't afford to. Designing Climate Solutions gives professionals the tools they need to select, design, and implement the policies that can put us on the path to a livable climate future.
A compact but detailed how-to guide for developing energy policies that have real impact.
A superb guide to policies to reduce carbon emissions in the power sector...The book, which provides a highly structured exploration of the sources of power sector emissions and policies to reduce them, is systematic, thorough, and insightful.
In the real world of environmental protection, decision makers need detailed information on which policies will have the biggest impact, and how to design those policies so they really deliver. Designing Climate Solutions is an outstanding resource.
We are dangerously behind in the existential race to deal with climate change. The cost of inaction far exceeds the cost of action. Hal Harvey has been on the front lines of this fight for years. He knows what he is writing about and his book offers focused, tested strategies for policy makers who are serious about making a difference.
Hal Harvey's response to increasing temperatures, rising sea levels, and extreme weather is this timely, thoughtful roadmap to a sustainable future for our planet and its inhabitants. He combines pragmatic optimism and common sense to produce science-based policy options that can enable us to save our planet while strengthening the world's economies.
The cognitive dissonance between the real impacts of climate change and responses to it is dangerous in the extreme. Hal Harvey's new book shows us, with crystal-clear analysis, how to do more and faster. It is a bright master plan and a must-read for policy makers.
Hal Harvey has earned an international reputation as adviser to governments, businesses, and utilities, showing which levers can most effectively deal with climate change. The innovative economic and regulatory techniques found here can solve tough energy problems. Harvey provides a gift—a handbook to his techniques as understandable as a storybook.
Hal Harvey is the CEO of Energy Innovation, a San Francisco-based energy and environmental policy firm. He was the founder of ClimateWorks Foundation and Energy Foundation, and served as Environment Program Director at the William and Flora Hewlett Foundation. He served on energy panels appointed by Presidents Bush (41) and Clinton, and currently serves as President and Chairman of the Board for several financial, science, and philanthropic groups. He is also a Senior Fellow for Energy and the Environment at the Paulson Institute. Harvey has B.S. and M.S. degrees from Stanford University in Engineering, specializing in Energy Planning.

Robbie Orvis is Director of Energy Policy Design at Energy Innovation: Policy and Technology, LLC. Robbie has worked with numerous governments on climate and energy policy, including China, Indonesia, Canada, the U.S., Mexico, and Poland, among others. His work has been featured in Forbes, The New York Times, The Washington Post, and other publications. Robbie holds a Master of Environmental Management from Yale University and a B.S. from UC Berkeley.

Jeffrey Rissman is the Industry Program Director and Head of Modeling at Energy Innovation: Policy and Technology, LLC. His work has been featured in Forbes, Bloomberg, The New York Times, and other publications. Jeffrey holds an M.S. in Environmental Sciences and Engineering and a Masters of City and Regional Planning from UNC Chapel Hill.
Foreward
Acknowledgments

Introduction
PART I: A Roadmap for Reducing Greenhouse Gas Emissions
Chapter 1. Putting Us On Track to a Low-Carbon Future
Chapter 2. Energy Policy Design
Chapter 3. How to Prioritize Policies for Emissions Reduction

PART II: The Top Policies for Greenhouse Gas Abatement
SECTION 1: The Power Sector
Chapter 4. Renewable Portfolio Standards and Feed-In Tariffs
Chapter 5. Complementary Power Sector Policies
SECTION 2: The Transportation Sector
Chapter 6. Vehicle Performance Standards
Chapter 7. Vehicle and Fuel Fees and Feebates
Chapter 8. Electric Vehicle Policies
Chapter 9. Urban Mobility Policies
SECTION 3: The Buildings Sector
Chapter 10. Building Codes and Appliance Standards
SECTION 4: The Industry Sector
Chapter 11. Industrial Energy Efficiency
Chapter 12. Industrial Process Emissions Policies
SECTION 5: Cross-Sector Policies
Chapter 13. Carbon Pricing
Chapter 14. Research and Development Policies
Chapter 15. Policies for a Post-2050 World
Conclusion

Appendix 1. The Energy Policy Simulator
Appendix 2. Methodology for Quantitative Policy Assessment
Notes
Index
About the Authors


 
Related Titles
Our Renewable Future
Laying the Path for One Hundred Percent Clean Energy
By Richard Heinberg and David Fridley
The Economics of Sustainable Food
Smart Policies for Health and the Planet
Edited by Nicoletta Batini
Strategic Corporate Conservation Planning
A Guide to Meaningful Engagement
‹
›
Find what you're looking for...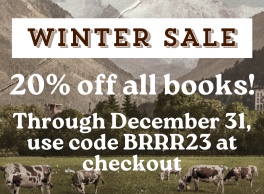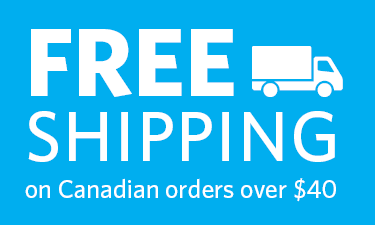 Stay Informed
Receive the latest UBC Press news, including events, catalogues, and announcements.
Publishers Represented
UBC Press is the Canadian agent for several international publishers. Visit our
Publishers Represented
page to learn more.