$14.95

Back Order
Ships in 4-6 weeks.
GO TO CART
Discovering Paquimé
The University of Arizona Press
In the mid-1560s Spanish explorers marched northward through Mexico to the farthest northern reaches of the Spanish empire in Latin America. They beheld an impressive site known as Casas Grandes in the Mexican state of Chihuahua. Row upon row of walls featured houses and plazas of what was once a large population center, now deserted. Called Casas Grandes (Spanish for "large houses") but also known as Paquimé, the prehistoric archaeological site may have been one of the first that Spanish explorers encountered. The Ibarra expedition, occurring perhaps no more than a hundred years after the site was abandoned, contained a chronicler named Baltasar de Obregón, who gave to posterity the first description of Paquimé:

". . . many houses of great size, strength, and height . . . six and seven stories, with towers and walls like fortresses for protection and defense against the enemies who undoubtedly used to make war on its inhabitants . . . large and magnificent patios paved with enormous and beautiful stones resembling jasper . . ."

Casas Grandes, now a UNESCO World Heritage Site, is under the purview of the Instituto Nacional de Antropología e Historia, which oversees a world-class museum near the ruins. Paquimé visitors can learn about the site's history and its excavations, which were conducted under the pioneering research of Charles Di Peso and Eduardo Contreras Sánchez and their colleagues from INAH and the Amerind Foundation.

Based on a half century of modern research since the Joint Casas Grandes Project, this book explores the recent discoveries about important site and its neighbors. Drawing the expertise of fourteen scholars from the United States, Mexico, and Canada, who have long worked in the region, the chapters revel new insights about Paquimé and its influence, bringing this fascinating place and its story to light.

 
Paul E. Minnis is a professor emeritus of anthropology at the University of Oklahoma. He has studied Paquimé since 1984 and co-directed research projects on Casas Grandes/Paquimé in northwest Chihuahua since 1989. He is a past president of the Society of Ethnobiology, treasurer and press editor for the Society for American Archaeology, and co-founder of the Southwest Symposium.

Michael E. Whalen is a professor of anthropology at the University of Tulsa. Before coming to Casas Grandes in 1989, he worked in southern Mesoamerica and in the U.S. Southwest. His research has been supported by the National Science Foundation and the National Geographic Society.
Introduction. Looking Back Forty Years at the Joint Casas Grandes Expedition
Paul E. Minnis and Michael E. Whalen
Chapter 1. Beginnings: The Viejo Period
Michael T. Searcy and Jane H. Kelley
Chapter 2. Ecology and Food Economy
Paul E. Minnis and Michael E. Whalen
Chapter 3. Assembly Lines or Handicrafts: How Things Were Made at Paquimé
Gordon F. M. Rakita and Rafael Cruz Antillón
Chapter 4. Serpents from Sky to Water: Casas Grandes Religion and Leaders
Christine S. VanPool and Todd L. VanPool
Chapter 5. Casas Grandes and Its Closest Neighbors
Michael E. Whalen and Todd A. Pitezel
Chapter 6. Casas Grandes and Its More Distant Neighbors
John E. Douglas and A. C. MacWilliams
Chapter 7. The End of Paquimé and the Casas Grandes Culture
David A. Phillips, Jr., and Eduardo Gamboa Carrera
Chapter 8. Paquimé: A Revision of Its Relations to the South and West
José Luis Punzo Díaz and M. Elisa Villalpando Canchola
Appendix: Paquimé Site Map and Descriptions
Acknowledgments
Suggested Readings
Contributors
Index
Find what you're looking for...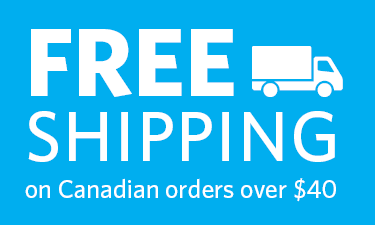 Publishers Represented
UBC Press is the Canadian agent for several international publishers. Visit our
Publishers Represented
page to learn more.