New and Recent in Environmental History
The Site C Dam and a Valley's Stand against Big Hydro
Award-winning journalist Sarah Cox recounts the prolonged battle, led by farmers and First Nations, to stop the cripplingly expensive and environmentally irresponsible Site C dam.
Montreal, City of Water investigates the development of the city over two centuries, tracing the relationship between the city's inhabitants and the waterways that ring its island and flow beneath it in underground networks.
Tracing Postwar Development in Northwest British Columbia
This book looks at the long-term social and environmental effects of imagined, abandoned, and failed resource-development schemes in northwest British Columbia.
Environmental Contamination, Health, and Resilience in a Resource Community
In A Town Called Asbestos, a mining town's proud and painful history is unearthed to reveal the challenges a small resource community faced in a globalized world.
Car Culture and the Making of a Modern Landscape
By offering behind-the-scenery glimpses of how boosters and builders modified the BC landscape and shaped what drivers and tourists could view from the comfort of their vehicles, this book confounds the idea of "freedom of the road."
Environmental Change and Peasant Response in Central China, 1736-1949
The first environmental and socioeconomic history of the Jianghan plain in central China, focusing on the peasants' relationship with a volatile environment.
This unique analysis of Manchuria's environmental history provides an overview of the climatic and imperialist forces that have shaped an area of ongoing geopolitical importance.
Environmental Activism in Nova Scotia
In Defence of Home Places examines the diversity of environmental activism in Nova Scotia, placing its early social and legislative successes and eventual weakening and division within a national and international framework.
Animals, Ecologies, and Human Communities in British Columbia
This unconventional history looks at the resettlement of interior British Columbia from the perspective of campaigns to exterminate grasshoppers and wild horses, creatures considered by some to be pests.
A Social and Environmental History of Hamilton Harbour
This engaging history brings to life the personalities and power struggles that shaped how Hamiltonians used their harbour and, in the process, invites readers to consider how moral and political choices being made about the natural world today will shape the cities of tomorrow.
A Social and Environmental History of London's Industrialized Marshland, 1839–1914
This original account of industrial London's expansion into West Ham's suburban marshlands highlights how pollution, poverty, and water shortages fuelled social democracy in Greater London.
Canada, the US, and the Creation of the St. Lawrence Seaway
A revealing look at the planning and building of the St. Lawrence Seaway and Power Project -- a megaproject that had a profound impact on North American history.
Pipelines, Participatory Resource Management, and Aboriginal-State Relations in the Northwest Territories
An examination of Sahtu Dene participation in the assessment of the Mackenzie Gas pipeline and other resource extraction projects, this book provides an in-depth account of the workings and effects of participatory environmental assessment in the Canadian North and its implications for the legitimization of resource co-management.
Environmental Studies from our Publishing Partners
Nourished Planet
Sustainability in the Global Food System
Edited by Danielle Nierenberg By Barilla Center for Food and Nutrition
The Curious Life of Krill
A Conservation Story from the Bottom of the World
Lyme
The First Epidemic of Climate Change
Public Deliberation on Climate Change
Lessons from Alberta Climate Dialogue
Edited by Lorelei L. Hanson
Replenish
The Virtuous Cycle of Water and Prosperity
Firestorm
How Wildfire Will Shape Our Future
Grass Roots
A History of Cannabis in the American West
By Nick Johnson
New Strategies for Wicked Problems
Science and Solutions in the 21st Century
Edited by Edward P. Weber, Denise Lach and Brent S. Steel
‹
›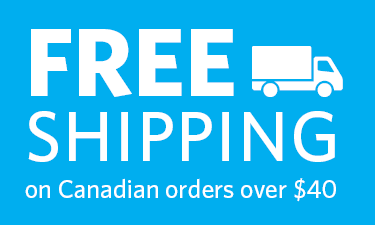 Find what you're looking for...
Publishers Represented
UBC Press is the Canadian agent for several international publishers. Visit our
Publishers Represented
page to learn more.