New and Recent in Environmental Studies
This is the remarkable story, told by a key insider, about Vancouver's dramatic transformation from a typical mid-sized North American city into an inspiring world-class metropolis celebrated for its liveability, sustainability, and vibrancy.
These captivating reflections on the history of our environment and ourselves will make you think differently not only about Canada's past but also about our future.
An International and Comparative History, 1850-2015
This is the first global survey of how natural resources have been regulated in the modern world.
Transboundary Resource Management in the Lake of the Woods Watershed
It's one thing to live in a watershed. We all do. It's another to manage one, as Levelling the Lake compellingly demonstrates.
Science and Technology in Canadian History
The first major collection of its kind in thirty years, Made Modern explores the role of science and technology in shaping Canadians' experience of themselves and their place in the modern world.
First Nations, Treaty Rights, and Wildlife Conservation in Ontario, 1783-1939
Tracing the connections between colonialism and the early conservation movement in Ontario, Who Controls the Hunt? examines the contentious issue of treaty hunting rights and the impact of conservation laws on First Nations.
Indigenous Knowledge and Adaptive Management in the Western Arctic
When the Caribou Do Not Come highlights the knowledge and perspectives of northern Canadian communities that have been dealing with caribou population fluctuations for generations.
The Behavior and Ecology of Pacific Salmon and Trout combines in-depth scientific information and outstanding photographs and original artwork to fully describe the fish species that are so important to the Pacific Rim.
The first complete survey of the birds of Nunavut, this fully illustrated reference work identifies and documents the distribution, ecology, behaviour, and conservation of the species that live in and migrate through the territory.
Environmental Studies from our Publishing Partners
A Deadly Wind
The 1962 Columbus Day Storm
By John Dodge
Vaquita
Science, Politics, and Crime in the Sea of Cortez
Voices from Bears Ears
Seeking Common Ground on Sacred Land
By Rebecca Robinson By (photographer) Stephen Strom
Climate Action Planning
A Guide to Creating Low Carbon, Resilient Communities
By Michael Boswell, Adrienne Greve and Tammy Seale
Brilliant Green
The Surprising History and Science of Plant Intelligence
By Stefano Mancuso and Alessandra Viola
True Roots
What Quitting Hair Dye Taught Me about Health and Beauty
Plastic Soup
An Atlas of Ocean Pollution
Corridor Ecology, Second Edition
Linking Landscapes for Biodiversity Conservation and Climate Adaptation
By Jodi Hilty, Annika Keeley, William Lidicker and Adina Merenlender
Ellie's Strand
Exploring the Edge of the World's Largest Ocean
‹
›
Find what you're looking for...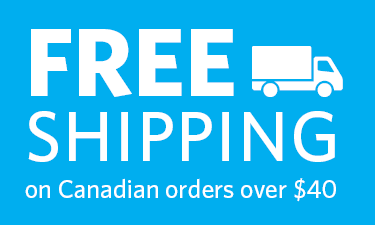 Publishers Represented
UBC Press is the Canadian agent for several international publishers. Visit our
Publishers Represented
page to learn more.