Executive Function "Dysfunction" - Strategies for Educators and Parents
Jessica Kingsley Publishers
Concise and accessible, this plain English guide will help parents and educators to understand and support children with executive function difficulties at home and in the classroom.
The author describes the cognitive processes that make up the executive functions, including attention, behavioral inhibition, theory of mind, organizational skills, time management, planning, decision-making, and self-talk. Using real examples, she describes how difficulties in each of these areas may manifest, and offers practical hints, tips, and accommodations for supporting children both in and out of school.
Containing a wealth of helpful information as well as tried-and-tested strategies, this is the perfect primer for parents and educators of children with executive function difficulties.
Executive Function "Dysfunction" is packed with real-world examples of executive functioning deficits and multiple strategies to overcome them. A must-read book for all educators (and parents) who work with students with organizational, attention, and theory of mind difficulties. This book is straight-forward, easy to read, and loaded with specific, relevant strategies that can be used immediately in the classroom or at home. – Lisabeth Watson, founder and chief executive officer, AEP Connections
Rebecca has the unique ability to blend her experiences as teacher, advocate, and parent to provide straightforward, sensible examples to assist educators and parents alike. Students with executive functioning challenges are usually exasperating to understand and help. This book breaks down the common roadblocks to organization; offers respectful observations as to why the student struggles; and ultimately offers multiple ideas of compassionate alternatives to help the student attain success. – Mary Limbacher, founder and executive director, Parents in Toto Autism Resource Center
An extremely valuable and user-friendly guide for parents and teachers to understand, educate, and best support children with executive function impairments. Rebecca Moyes shares her considerable knowledge and experience in helping students with disabilities to achieve school success. This book clearly describes and illustrates the challenges of executive dysfunction, as well as providing effective strategies, lesson plans and expert advice. – Sandra F. Rief, M.A., author of How to Reach & Teach Children with ADD/ADHD and The ADD/ADHD Checklist: A Practical Reference for Parents & Teachers
Rebecca A. Moyes, M.Ed. is a former teacher who is now a consultant and trainer for several school districts in Pennsylvania. She is a graduate of Grove City College and Penn State University, and holds a master's degree in teaching and curriculum design and development with an emphasis on children with special needs. She has two children, one of whom has Asperger's Syndrome. She is the author of Incorporating Social Goals in the Classroom: A Guide for Teachers and Parents of Children with High-Functioning Autism and Asperger Syndrome and Addressing the Challenging Behavior of Children with High Functioning Autism/Asperger Syndrome in the Classroom, both published by JKP.  She lives in New Kensington, Pennsylvania.
1. When Interventions Don't Work. 2. What Are Executive Functions? 3. Behavioral Inhibition. 4. Behavioral Inhibition Continued - Perseveration and Shifting. 5. Theory of Mind. 6. Working Memory. 7. Organizational Skills, Time Management, Planning and Decision-Making. 8. Initiation and Motivation. 9. Self-Talk and Emotional Supports. 10. Attention. Conclusion. References. Index.
Find what you're looking for...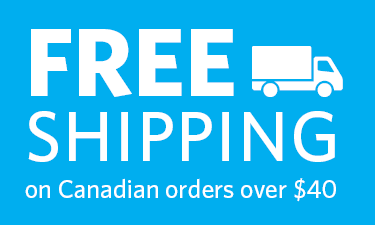 Publishers Represented
UBC Press is the Canadian agent for several international publishers. Visit our
Publishers Represented
page to learn more.