Fighting Feelings
Lessons in Gendered Racism and Queer Life
Racialized women and girls often feel racial injustice before they have the words to name it. Sometimes they fight these feelings, and sometimes they use these feelings to fight. In this important and revealing book, Gulzar Charania puts the experiences of women of colour at the centre of her investigation, sharing how they endure everyday racism, as well as its lasting impacts and exacting costs in their lives and educational trajectories.
Fighting Feelings highlights how the elasticity of white supremacy invites people of colour to be its accomplices, how interlocking forms of oppression force racialized queer women to calibrate the risk of expressing their sexuality, and how schools and the nation inform the development of racial literacy. Charania traces the complex convergences, and inseparability, of race, class, gender, and sexuality in women's lives, and the divergent political horizons that racism fosters.
Told through a clear analytic lens, Fighting Feelings articulates racism as a structure, and explores the myriad ways it shapes the lives and political formation of women of colour. Charania's analysis of the complexity of racism makes this book a critical and necessary contribution to our understanding of how white supremacy operates.
Readers engaged in social justice work or interested in the structures of racism in Canada will find valuable insights in this book, as will scholars and students of gender and women's studies, sociology of race and critical race theory, and in departments of education.
This book is such a gift: beautifully crafted, gently argued, and an empowering read for those of us struggling to live and love on our own terms. By listening carefully to stories shared by women of colour, Gulzar R. Charania teaches us to be curious about feelings, including those we fight. She shows what we would miss if we assumed racism and resistance take a certain form – that when structures are entrenched but subtle, experienced before they are named, resistance can be quiet. This is a profound, careful, and hopeful text.
Fighting Feelings brings an unapologetic and fearless approach to analysing the emotional impacts of living with racism. Charania provides a rich and much-needed exploration of the complex and continually contradictory emotions, strategies, and effects that mark racialized lives, including the brutal harms we inflict on ourselves and others.
Fighting Feelings is a deeply moving and timely meditation on racial literacy and racial justice, one that centres the voices of Black and racialized women with love and fierce commitment, without apology.
Gulzar Charania offers an incisive and fierce analysis of how racialized women learn to live in relation to white supremacy and the divergent political horizons that emerge from this. This book is absolutely vital.
Gulzar R. Charania is an associate professor at the Institute of Feminist and Gender Studies at the University of Ottawa.
Related Titles
Pinay on the Prairies
Filipino Women and Transnational Identities
Mixed Race Amnesia
Resisting the Romanticization of Multiraciality
Disrupting Queer Inclusion
Canadian Homonationalisms and the Politics of Belonging
Foreword by Rinaldo Walcott; Edited by OmiSoore H. Dryden and Suzanne Lenon
Beyond Accommodation
Everyday Narratives of Muslim Canadians
By Jennifer Selby, Amelie Barras, and Lori G. Beaman
‹
›
Find what you're looking for...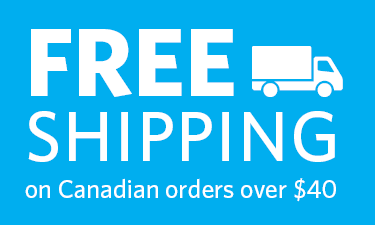 Stay Informed
Receive the latest UBC Press news, including events, catalogues, and announcements.
Publishers Represented
UBC Press is the Canadian agent for several international publishers. Visit our
Publishers Represented
page to learn more.