$34.95

Back Order
Ships in 4-6 weeks.
GO TO CART
Figures of Buddhist Modernity in Asia
University of Hawai'i Press
This book introduces contemporary Buddhists from across Asia and from various walks of life. Eschewing traditional hagiographies, the editors have collected sixty-six profiles of individuals who would be excluded from most Buddhist histories and ethnographies. In addition to monks and nuns, readers will encounter artists, psychologists, social workers, part-time priests, healers, and librarians as well as charlatans, hucksters, profiteers, and rabble-rousers—all whose lives reflect changes in modern Buddhism even as they themselves shape the course of these changes.
The editors and contributors are fundamentally concerned with how individual Buddhists make meaning and display this understanding to others. Some practitioners profiled look to the past, lamenting the transformations Buddhism has undergone in recent times, while others embrace these. Some have adopted a "new asceticism," while others are eager to explore different religious traditions as they think about their own ways of being Buddhist. Arranging the profiles according to these themes—looking backward, forward, inward, and outward—reveals the value of studying individual Buddhists and their idiosyncratic religious backgrounds and attitudes, thus highlighting the diversity of approaches to the practice and study of Buddhism in Asia today. Students and teachers will welcome sections on further readings and additional tables of contents that organize the profiles thematically, as well as by tradition (Theravada, Mahayana, Vajrayana), region, and country.
Figures of Buddhist Modernity in Asia . . . offers a wealth of information about modern Buddhism and succeeds marvelously in depicting an entertaining 'cacophony of voices' expressing what Buddhism can involve and what being a Buddhist can entail. . . . In sum, the book is a resounding success in showing, through the prism of individual lives, the diversity and complexity of modern Buddhism. It depicts a broad range of figures from most of the major traditions, regions, and countries of Buddhist Asia. The profiles are informative, entertaining, and generally strike a good balance between sympathetic portrayal and critical distance.
This delightfully gritty volume contains biographical sketches of sixty-six contemporary Buddhists from East, Southeast, and South Asia. . . . The ethnographically rich vignettes make vividly clear how Buddhist ordination has moved from place to place throughout history and how Buddhist practice is adapting to changing times while relying on traditions and assets from the past. Deliberately crafted to emphasize polyphonic lived experiences rather than formal Buddhist doctrine, this book provides an exciting, forward-looking counterpoint to scholarly works on the history of Buddhist thought.
Figures of Buddhist Modernity in Asia is a collection of profiles of individuals who combine religious tradition with contemporary life. They range from, in the words of the editors, 'Buddhist Web masters in Taiwan, members of international Buddhist women's organizations in Vietnam, internationally known singing nuns in Nepal, Buddhist air-traffic controllers in Burma' to 'alcoholic translators of Confucian texts in Laos…charlatans, hucksters, profiteers and rabble-rousers.
Figures of Buddhist modernity in Asia is an impressive achievement of scholarly collaboration. Sixty-three specialists of contemporary Buddhism assemble an expansive collection of vignettes that illustrate how Buddhists inhabit a modern world.
This is an unprecedented, kaleidoscopic portrait of contemporary Buddhism presented through short biographical vignettes of Buddhist individuals worldwide. Eschewing familiar geographical or doctrinal categories, the work examines its subject through four thematic lenses: Looking Backward: Inventing Tradition in the Modern World; Looking Forward: Social-Psychological Care in a Troubled World; Looking Inward: New Asceticism in Modern Buddhism; and Looking Outward: Local Buddhists Becoming Global Citizens. The result is a wholly original and thought-provoking approach to the varieties of Buddhism in today's globalized, interrelated world.
Impressive in aim and scope, Figures of Buddhist Modernity in Asia explores how individual Buddhists across a range of schools and practices respond to and are engulfed by modern contexts and circumstances. The numerous biographies provide students with insight into the reality of lived Buddhist practices and their articulation in the lives of Buddhists today. The multiple tables of contents are handy for accessing the profiles by region, country, and tradition as well as by the themes, making this collection especially useful when used in conjunction with traditional textbooks on Buddhism. I look forward to using it in the classroom.
Figures of Buddhist Modernity in Asia profiles a strikingly diverse range of men and women working creatively to preserve, adapt, reform, and disseminate Buddhism for the contemporary world. Crossing traditional boundaries of region and sect as well as the lay-monastic divide, their stories convey the richness and vibrancy of lived Buddhism in Asia today. This volume will complement, and complicate, our present treatments of modern transnational and global Buddhism.
Jeffrey Samuels (Editor)
Jeffrey Samuels is professor of religious studies at Western Kentucky University.
Justin Thomas McDaniel (Editor)
Justin Thomas McDaniel is professor and chair of religious studies at the University of Pennsylvania.
Mark Michael Rowe (Editor)
Mark Michael Rowe is associate professor in the Department of Religious Studies, McMaster University.
Find what you're looking for...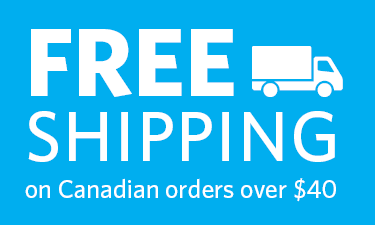 Publishers Represented
UBC Press is the Canadian agent for several international publishers. Visit our
Publishers Represented
page to learn more.