$24.95

Back Order
Ships in 4-8 weeks.
$24.95

Back Order
Ships in 4-8 weeks.
GO TO CART
Fire Dragon Meridian Qigong
Essential NeiGong for Health and Spiritual Transformation
Jessica Kingsley Publishers
, Singing Dragon
Fire Dragon Meridian Qigong is a traditional Chinese internal alchemy method that embodies the spirit of the rising dragon, an auspicious symbol of transformation in Chinese culture. The form works directly on the acupuncture meridians, releasing areas of stagnation and bringing the physical and emotional body into a balanced state of well-being.
This Qigong form implements special visualization and breathing techniques in addition to movements that imitate sparks arising from a bonfire and swirling upward like a spiraling dragon. Stoking our 'inner fire' melts away the 'ice', or the areas of blockage and disease, opens our energetic pathways and allows the smooth flow of Qi in our meridians. The Fire Dragon practice follows the traditional internal alchemy process, where Jing (essence) transforms to Qi (vital energy), Qi transforms to Shen (spirit), and Shen returns to Emptiness. Fire Dragon Meridian Qigong is a key Qigong form for those seeking healing from cancer and other significant health challenges, and is the practice the authors turned to in order to transform the grief over their son's death.
The book provides background information and a detailed description of the form itself, illustrated with calligraphy, meridian drawings, and photographs throughout.
Teachers teach what they know. We need them. Masters rarely teach, but when they do, they teach what they are. Tigers do not hand out resumes but they are masters of being tigers. The modern world has become a discourteous complication drowning in an unnatural, unconnected soup of over-information, bereft of wisdom and any sane direction. For our bodies, minds, and souls to survive this worldwide cultural disaster, we need the delicious complexity of our real indigenous natures to reappear. We are lucky to have Master Wu's generous approach as a place to begin becoming natural humans again."

– Martín Prechtel, author of Secrets of the Talking Jaguar
Once again Master Wu offers an interesting insight into the ancient traditional system of Fire Dragon Meridian Qigong... Master Wu is going from strength to strength...

– Tai Chi UK
With Master Wu's lineage and Dr. Taylor Wu's years of immersion in the Taoist Art of Qi circulating healing ways, this book provides excellent guidance for Qi Gong practitioners."

– Chungliang Al Huang, president and director, Living Tao Foundation and International Lan Ting Institute, author of Embrace Tiger, Return to Mountain and co-author of Tao: The Watercourse Way
highly recommended for those seeking healing from major chronic illnesses or from traumatic life events.

– Qigong Healing
The Fire Dragon by Master and Dr Wu is yet another little gem from Singing Dragon. Not only is this meridian exercise a classic piece of Emei Qigong but the authors have succeeded in making the Dragon reveal its wisdom and even the introduction gives a timely reminder of 'knowledge stagnation' that speaks to both the beginner in Qigong and to the experienced professional like myself."

– Gordon Faulkner, Principal Instructor, Chanquanshu School of Daoist Arts and author of Managing Stress with Qigong
Master Zhongxian Wu is the lineage holder of four different schools of Qigong and martial arts. He was Director of the Shaanxi Province Association for Somatic Science and the Shaanxi Association for the Research of Daoist Nourishing Life Practices. Since 1988, Master Wu has instructed thousands of students, both Eastern and Western. He synthesizes wisdom and experience for beginning and advancing practitioners, as well as for patients seeking healing, in his unique and professionally-designed courses and workshops. Master Wu is the author of Vital Breath of the Dao, Seeking the Spirit of the Book of Change, The 12 Chinese Animals and Chinese Shamanic Cosmic Orbit Qigong, all published by Singing Dragon. Please visit www.masterwu.net for details about his teachings. Dr Karin Taylor Wu is a medically trained naturopathic physician, who graduated from one of the seven federally accredited medical schools in North America that train primary care physicians in complementary and alternative medicine. After obtaining a Bachelor's degree in Biology from the University of Colorado, she traveled widely, exploring traditional medicines from cultures around the globe. She began indepth studies of the 5 Element System, a Daoist nature-based approach to Chinese medicine in 2004. Drawing on the strengths of modern science and ancient wisdom, Dr Taylor Wu combines recommendations for breath work, nutrition, movement, and sleep habits with natural therapies (including herbal medicines, nutritional supplements, homeopathy, hydrotherapy and cranial therapy) into individualized health plans. Dr Taylor Wu currently serves as the medical director of Blue Willow World Healing Center.
Introduction: Wordless Teaching. 1. Huo (Fire) - The Secret of Secrets. 2. Long (Dragon) - The Master of Alchemy. 3. Jing (Meridian) - The Web of Life. 4. Gong (Qigong) - The Journey to All Wonders. 5. Fa (The Practice) - Fire Dragon Meridian Qigong. 5.1. QianLongYinZhen - Dragon Hides the Treasure. 5.2. LongXianYuTian - Dragon Appears on the Field. 5.3. LongYueZaiYuan - Dragon Leaps out of the Abyss. 5.4. LongZhanYuYe - Dragon Battles on the Field. 5.5. YuLongPanXuan - Jade Dragon Spins the Spiral. 5.6. ShuangLongXiZhu - Double Dragons Play with the Pearl. 5.7. JinLongHuDing - Golden Dragon Guards the Cauldron. Afterword: Great Transformation. Appendix: For Advanced Practitioners. About the Authors.
Find what you're looking for...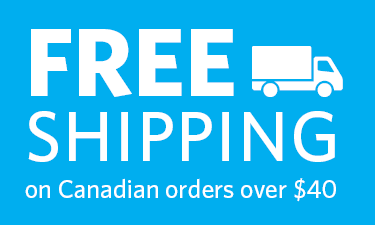 Publishers Represented
UBC Press is the Canadian agent for several international publishers. Visit our
Publishers Represented
page to learn more.